Art In the Dark is back: Three installations we're excited to see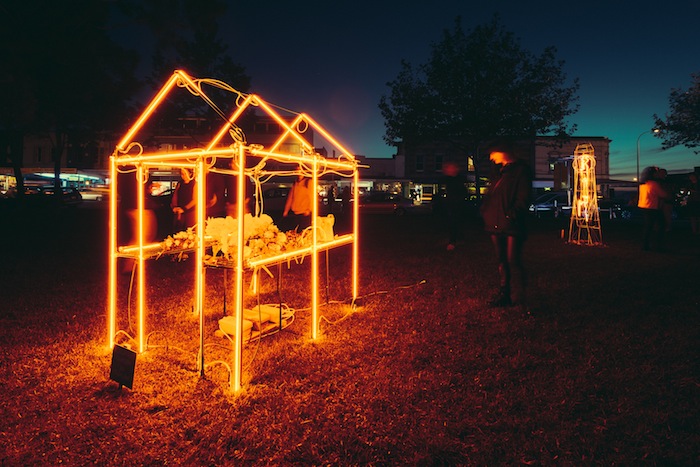 Rally up your mates for a beautiful evening out in Auckland this month. Located just down the road from our office in Ponsonby's
Western Park
,
Art In the Dark
is an outdoor exhibition of innovative light projects, installations, short films and performances by local artists. Started in 2010 by the Art In the Dark Charitable Trust, Art In the Dark runs
from 13th – 16th November, from 8pm to midnight
each night. This year it's back and we've selected three installations we're excited to check out. Have a read below and head along. All the information you need is right
here
.
'Hide and Seek' by Alex Scott
Alex has created a series of 10 miniature human figures, sculpted from clay, delicately painted and subtly lit, which have then been placed in the park for Art In the Dark visitors to 'seek'. The game is for you to see how many of Alex's miniatures you can find in Western Park. 'I thought it would be cool to have something tiny and understated going on among the epic, high-tech extravaganza that is Art in the Dark, so for my work this year I decided to think small,' says Alex. 'I usually work in 2D, but I knew that 3D sculptures were going to be much more engaging – I hope they evoke that thrill of anticipation you get when you're waiting to be found.' Click
here
to read more about Alex at Art In the Dark.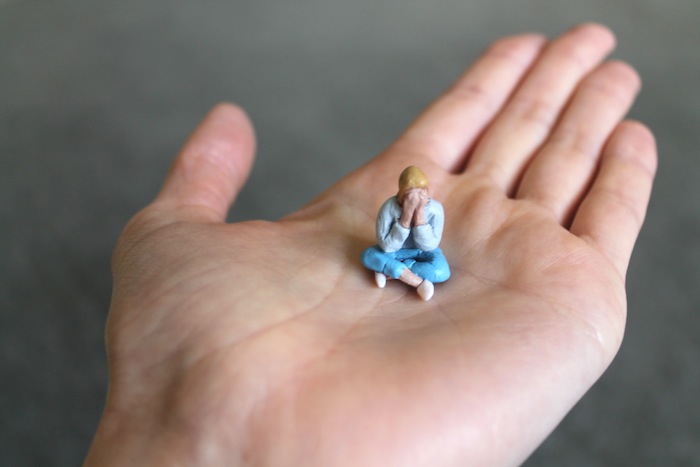 'Final Lucha Libre Showdown' by Charlie Baptist, Matt Leggett, Thomas Sainsbury and Chris Parker
As you're exploring the park keep your eye out for Arena Mexico - a place where you can watch El Dragon Cibernetico and La Azteca Magico wrestle until the lights go out while the Mariachi music plays. 'We've got the grossest, dirtiest most out-of-the-way corner of the park to perform in. Our set will just be a couple of mattresses. And then suddenly from nowhere will be these brightly coloured wrestlers, battling it out with a sound track that will, hopefully, create an entire atmosphere of some dingy Mexican den,' says Thomas Sainsbury. 'We were inspired by all the Mexican restaurants we have here on Ponsonby Road. The piece is about fighting, sex and Mexico. We'll be expressing these themes through our bodies and lights. Really the piece is a big elaborate plan for Tom and I to dance in the park!' says Chris Parker. Click
here
to read more about the Final Lucha Libre Showdown at Art In the Dark.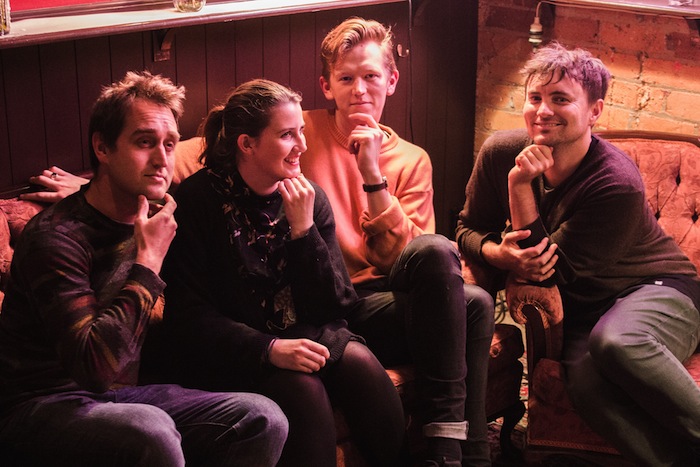 'Parallelity' by Madge/Delegate
A series of wormholes appear out of nothingness in Western Park. Each wormhole showing us visions of worlds that could have been or should have been. What would the world have been like if there had been no human interference, how would it have evolved? What if a meteor had wiped out all life? What will it look like in the future? 'The idea that we only exist in one variation of infinite possible realities has always intrigued me so when this year's theme of 'Out of Nothing' was announced, I thought something to do with how our universe has evolved since the big bang would be worth pursuing,' says Madge. 'For years I've wanted to be involved with the awesomeness that is Art in the Dark and this year I finally had the time & (hopefully) the skills to create something that is worthy.' Click
here
to read more about Madge at Art In the Dark.