Gossip Girl's Penn Badgley just got hitched!
Gossip Girl's very own Penn Badgley (Dan Humphrey) has just got married! We are sure that more than a few hearts will be breaking over the lonely boy's now not-so-lonely status.
The lucky lady to secure the actor and musician is Domino Kirke. The brunette beauty is none other than the sister of Girls star, Jemima Kirke (Jessa Johansson). Domino shares her sister's rugged beauty and penchant for tattoos. We can see why Penn took a liking to her!
True to their kind of indie style, the couple wed in a Brooklyn courthouse with family and friends. They also chose a vegan, gluten-free wedding cake for their guests. Penn wore a navy suit, and Domino looked ethereal in a long-sleeved lace gown.
30-year-old Penn has been dating Domino since late 2014, and they seem to be a great match.
The picture of the two of them together certainly makes us feel warm and fluffy inside (and only a tad bit jealous).
Until next time! xoxo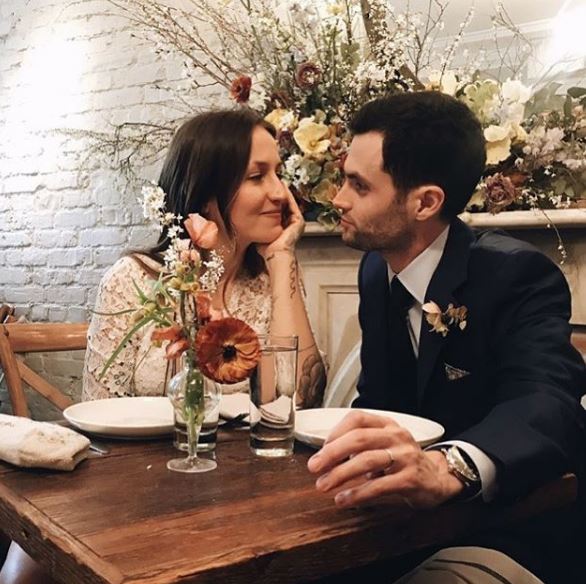 Image credit: instagram.com/dominokirke
Image credit: instagram.com/smileoutofhell
Cover image: ecowallpapers.net