Women in business - in conversation with Sarah-Lee from Wabi Sabi Salon
We recently celebrated International Women's Day, and as a team of strong, intelligent women who run Remix Magazine, we believe that women should be celebrated every day. We love hearing stories of female entrepreneurs building their own businesses from the ground up. So we tapped Sarah-Lee, owner of Wabi Sabi Salon to ask her all about her journey to owning her own successful hair salon and what her advice would be to budding female entrepreneurs. This is what she had to say.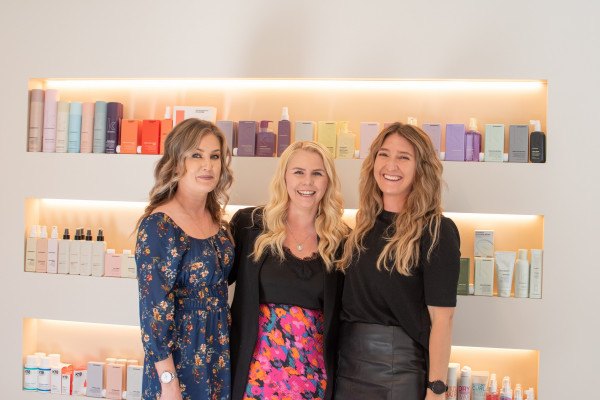 Melissa, Sarah-lee, Sabrina
How did you start your career in hairdressing?
I grew up on a farm and loved grooming my animals of all things, my sister got into hairdressing and that inspired me to enjoy the craft. Ironically she is now a dog groomer and I have a hair salon. Haha. I was out of home at 14, not by choice and was doing well in school and working out of school hours at 15 to pay my way. My careers teacher actually helped me into a hairdressing course at Winter's School of Hairdressing. I was adamant I wanted to finish school even though I knew I would go straight into hairdressing after so she helped push me into it and leave school sooner which looking back made so much sense to be able to work, study and be paid for it at the same time. So grateful to that teacher for helping direct my path into my craft at such a young age trying to juggle everything at a young age. Something about making other humans feel special and good about themselves has always given me good feels so I guess that's how hairdressing aligned with me.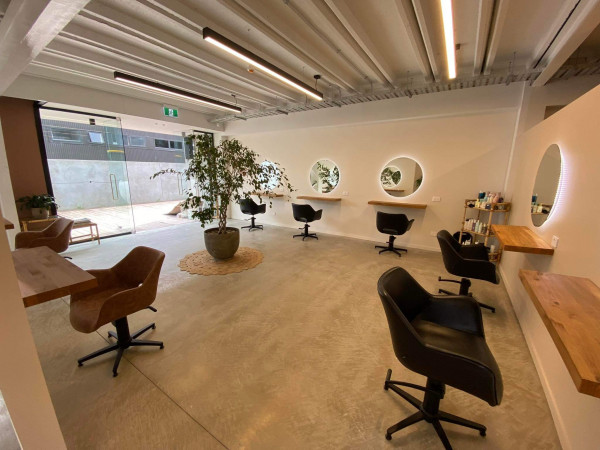 When was the moment you decided to go into business for yourself?
I always thought one day I would have my own salon, but Wabi Sabi happened by complete chance. I was living overseas, but I grew up in Pukekohe and so I made my way back to NZ knowing I wanted to live somewhere new in Auckland. While I was looking at job opportunities I came across an advert for a salon set up and lease takeover for sale on the North Shore. I had a look at it and it felt right so decided to take the risk. Four days after moving back to NZ, Wabi Sabi salon was born and the rest is history. 3.5 years later we moved to a sunny peaceful location around the corner from our first location to embody our values more and we are now a few months away from our 4th Birthday!
What would your advice be to aspiring female business owners?
Don't be afraid to take risks, if you want it bad enough you will manifest your journey and good things will follow. It won't be a smooth journey however, you just have to take things as they come. Make sure you balance your own well-being because that is more important than anything else in this life. Also, be true to yourself and find a tribe of people whose values align with yours, don't be afraid to push the boundaries of the norm and get yourself a team that isn't afraid to tell you what's up from time to time because those people keep you accountable and in line with your vision. We all need someone to keep us on track and pull us aside from time to time. Being open to anything and accepting what is because some things you can't change and you just have to roll with it.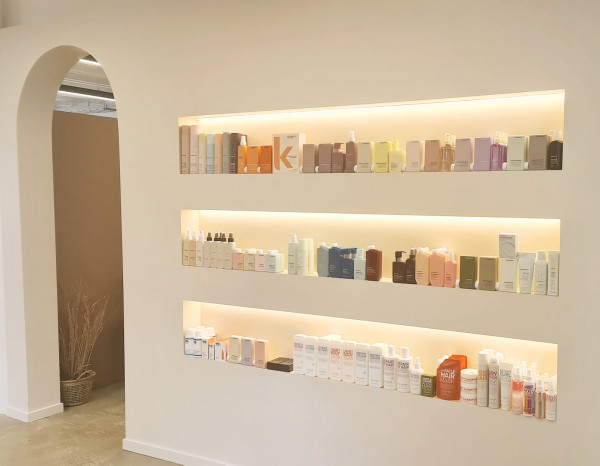 What have been some of your proudest moments?
Creating a judgment-free zone for stylists and clients and being an open space to support mental health. $1 of every booking gets donated to Gumboot Friday as well as our annual fundraisers and we also have a clothing rack in the salon with preloved goods sticking to our sustainability values where all proceeds go to Gumboot Friday also. Growing a safe environment for everyone to enjoy and sticking to our values and staying authentic.
Growing my first apprentice into a talented stylist and helping her grow as a person has been a huge highlight and I'm so proud of her growth. I'm super passionate about helping and supporting people to grow within themselves both professionally and personally.
What are some of the biggest tribulations you have faced?
The old elephant in the room, the Covid pandemic for sure. We were just eight months old when the first lockdown hit and it was an unsettling time as we were just starting to hit a peak in business however thanks to the support of our clientele at that point and my team who stood by me we survived and continue to thrive on the other end.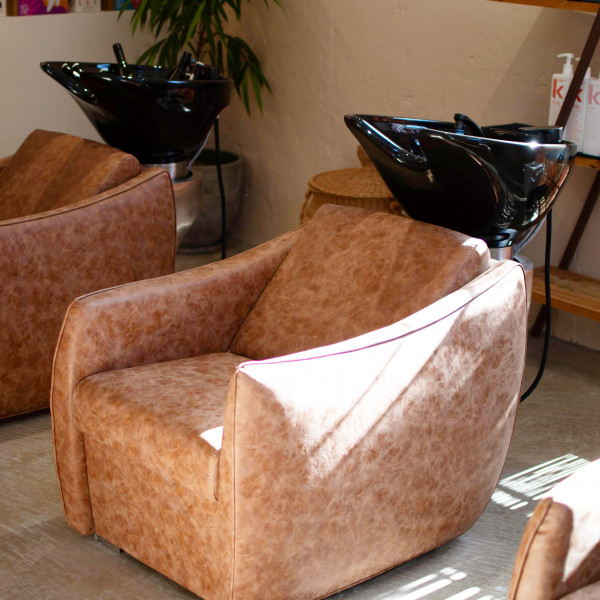 What's the best piece of advice you've been given on your business journey?
Trust your gut and stay true to your values no matter how much people tell you there is a better way.
What makes WabiSabi so successful?
Our authenticity, good vibes, and real people with a passion to help people feel good about themselves. We are more than just a haircut, we have a beautiful welcoming community vibe and it's a true break from the grind to unwind, treat yourself and be kind to yourself while our team take you on a healthy hair journey.
What makes WabiSabi different from other salons?
We started the venture of slowing down and being balanced well before the pandemic and everyone started to see the light and appreciate slowing down which is great! We do things our own weird way and don't follow social trends. We talk about being a tribe alot but I think unless you sit in our chair and get to feel the sense of community we have created with our people it's hard to really explain it. You might just have to book in and feel it for yourself.

Where did the name Wabi Sabi come from?
I get asked this a lot. I fell in love with this beautiful Japanese philosophy about 6 years ago after reading a magazine article and it helped me grow as a person and take life as it is and accept everything as beautiful. I feel it matched my style as a hair crafter as I spent many years in my career in salons I felt a little out of place as I am definitely more on the shy, chill side when it comes to personality.
Wabi Sabi is based off a Japanese philosophy that is all about finding the beauty in life's imperfections and simply enjoying the moment. Getting your hair done is one of life's little pleasures that helps make you feel confident and powerful in your own skin. At Wabi Sabi, each appointment is a wellness experience, completely judgement-free and comfortable.
"Wabi-Sabi is the view or thought of finding beauty in every aspect of imperfection in life and nature. It is all about the aesthetic of things in existence, that are "imperfect, impermanent and incomplete."
Accepting the flow of life and embracing everything as beautiful. It encourages you to slow down, reconnect with nature and be gentler on yourself.