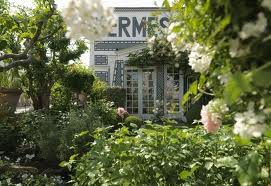 Mimi Kelly is the artistic director/owner of Killer Hair, Newton. She's an award-winning hair colourist and makeup artist. Every week Mimi will be doing what she does best ... give her opinion.
It may surprise you, it sure had me stunted, that Britney Spears has grossed $1.5 billion in fragrance sales to date. Also one of the top sellers is still Elizabeth Taylor's
White Diamonds
despite it being launched over 20 years ago. I suppose it's the love of a certain celebrity that drives these sales figures. I'm no different but personally I would rather smell like my fave fashion house. So I can't afford that Chanel bag (one day!!!) but I can afford to drench my boy in Chanel Allure so my fave accessory, him, can smell like a little piece of luxury. I took myself down to Smith and Caugheys in the city to seek out some knowledge and Liz Pink, Fragrance Manager talked me through what's hot.
Most Popular Fragrances
Men's Fragrance:
Victor and Rolf Spice Bomb
$115ml 50mls. Warm, yummy and almost edible I can see why this has been a hit. It has manly ingredients such as white leather, chilli and tobacco but rounded off with grapefruit and bergamot. Women's Fragrance:
Narciso Rodriguez For Her
$140 50ml.
T
his has been a killer hit from the moment it came on to the market in 2003, it has the ability to be both unique and yet incredibly wearable. I'm told that's down to the warm and inviting scent of Egyptian musk. I tried Vivienne Westwood's latest
Cheeky Alice
and
Naughty Alice
but I didn't think much. Queen Viv does do an amazing job with her fragrance
Boudoir
which honestly takes you to Marie Antoinette's powder filled bedroom, $126 50ml of la - de - dah.
Delice de Cartier
from $130 is grown up and refined but delicious and almost foodie, warm and unique.
Hermes un Jardin
Sur le nil $199 for 100mls. Hermes's personal perfumer took inspiration from the rooftop gardens of the fashion house's Paris address to create 3 scents. This one is Liz's pick, it is her 'hidden treasure' and I can smell why. It's like a spring day in a floral Parisian garden, and there I am! But that is the power of nose, her classic fragrance pick is
Dior Poison
$245 100ml. It was a quick lesson in how linked our smell sense is with memory, I was transported to how I first enjoyed this scent by regularly sneaking a spray with my best friend from her sisters vanity.
Poison
is a true French '80s classic: sweet, heavy, heady and intoxicating. I enjoyed my time in the fragrance department of Auckland's only true Department store. It was a lovely sensory experience and I may have left smelling like a flower shop.
Mimi's Top Picks
Women's Fragrance:
Chloe Love
$170 50mls. It may be that I'm just crazy about all things Chloe but this was intense but innocent, sexy, and nostalgically romantic. I'm in love with
Chloe Love!
Men's Fragrance:
Chanel Allure Homme Sport eau Extreme
$167 100mls. As mentioned Allure is already a favorite, but this is the third in the collection, released in March this year. It has a dynamic intensity being both sensual and powerful with exotic key notes as Sicilian mandarin and Venezuelan tonka bean. Fragrance is an affordable daily ritual of luxury and pleasure ... I mean who doesn't want to smell AMAZING!!! X Mimi