The hottest secrets and tips of Rodney Wayne's coloration experts
We've all experienced colouring our hair at one point in our lives. Whether it's a whole head of something bright or just a simple root touch-up - we've been through it all. Some might say it's a way of self-expression or to stand out from the crowd. But when you sit on that hair-salon chair, you might get second thoughts and might not know where to begin!
We asked some of Rodney Wayne's expert colourists on the inspirations for their creations, the challenges that came by whilst creating their looks, whether it's suitable for all or certain face shapes and their tip-top advice for those who are ready for a colour-change step up!
Quaanita Barthis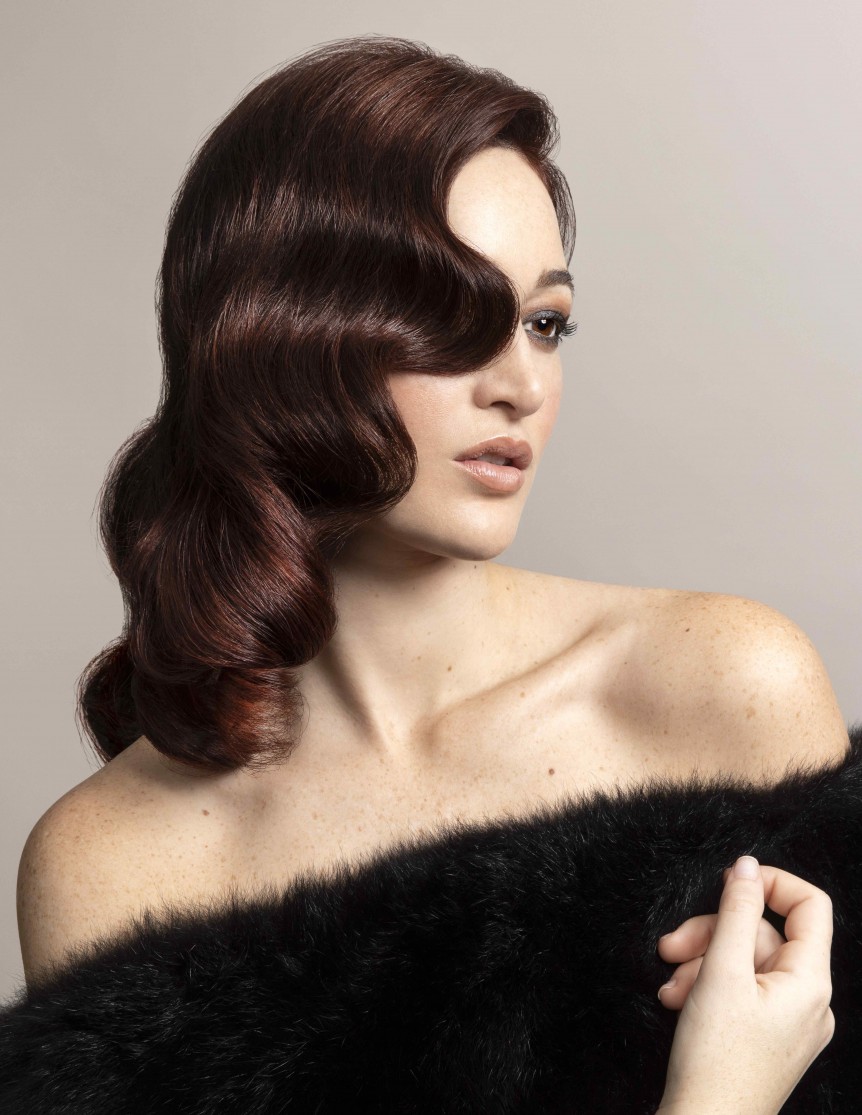 'For this shoot, my inspiration was transforming a Marilyn Monroe image from the '80s into a much more modern look - classical images through the ages. It was important to me to incorporate the classical past into the new diverse world we are living in today. For the colour, my gorgeous model had already had natural auburn hair, so we wanted to enhance that and add in a few red and copper pieces to give the hair an overall colour texture. I found the placement of individual colour somewhat challenging, as it was more of a free-hand work. The style was quite detailed so I needed the colours to be in the right place in order to POP in the final image. This look could work with all skin tones and face shapes as it's quite a classical look.'
Melvin Vongprem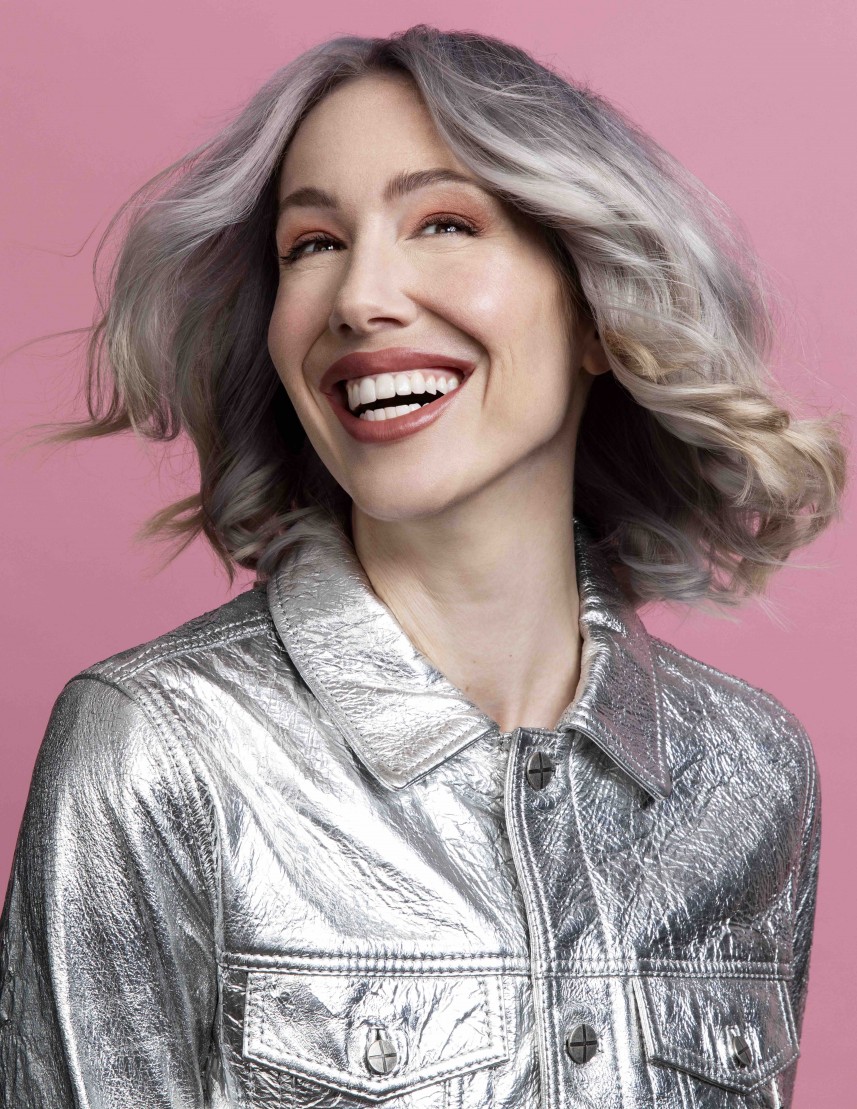 'My inspiration for the shoot was 'live, love, laugh'. I took on the idea of the silver-blonde and I feel that ash-blonde is a colour that will always be on-trend! I encourage people to stay true to who they are inside and often that means changing the colour of the hair you have now and being proud of it.'
Abhi Soni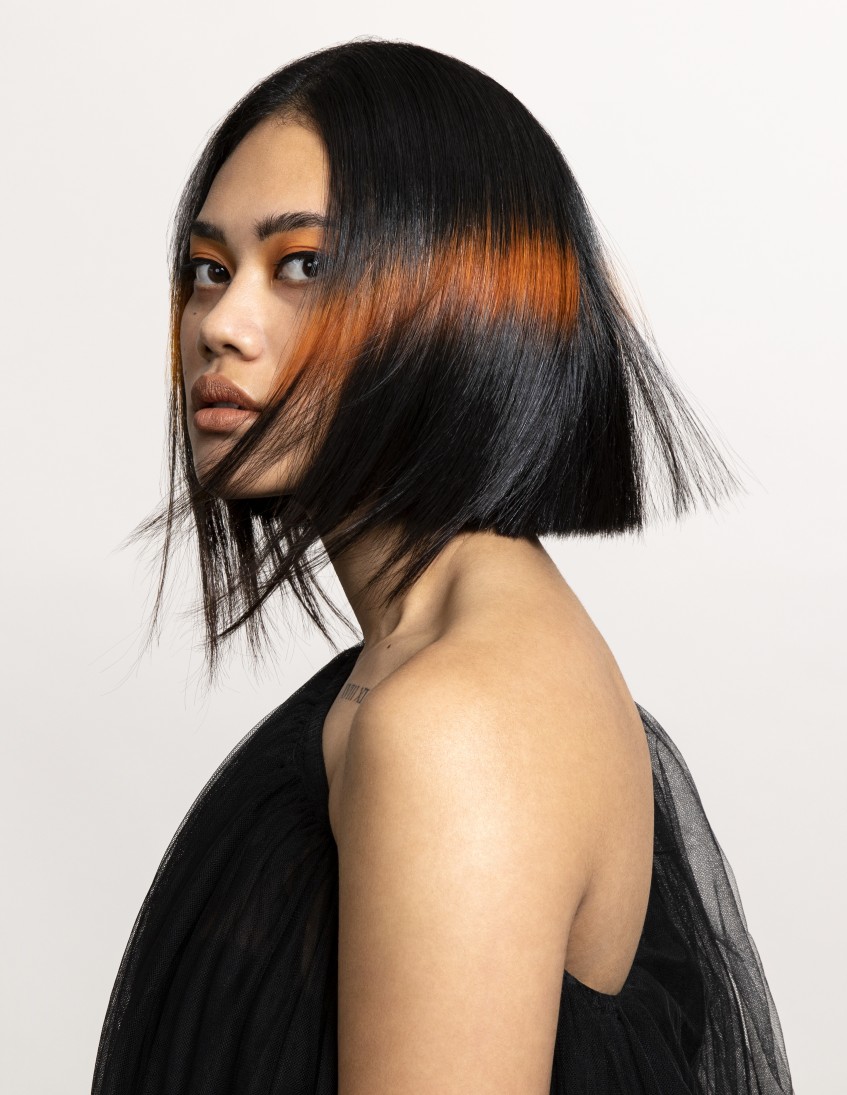 'The inspiration behind this look was all about bright and vibrant colours and I wanted to create something creative that we can bring back to the Rodney Wayne salons. The colour technique is named 'FLASHLIGHT'. It gives you a horizontal panel of your choice of colour with a nice blend to give you that luxurious feel… to create that seamless blend and give a shimmery effect. What makes this unique is the placement of sections on each other to give that effect. You can get really creative with this technique and use it on any texture of hair or shape.'
Pheak Sam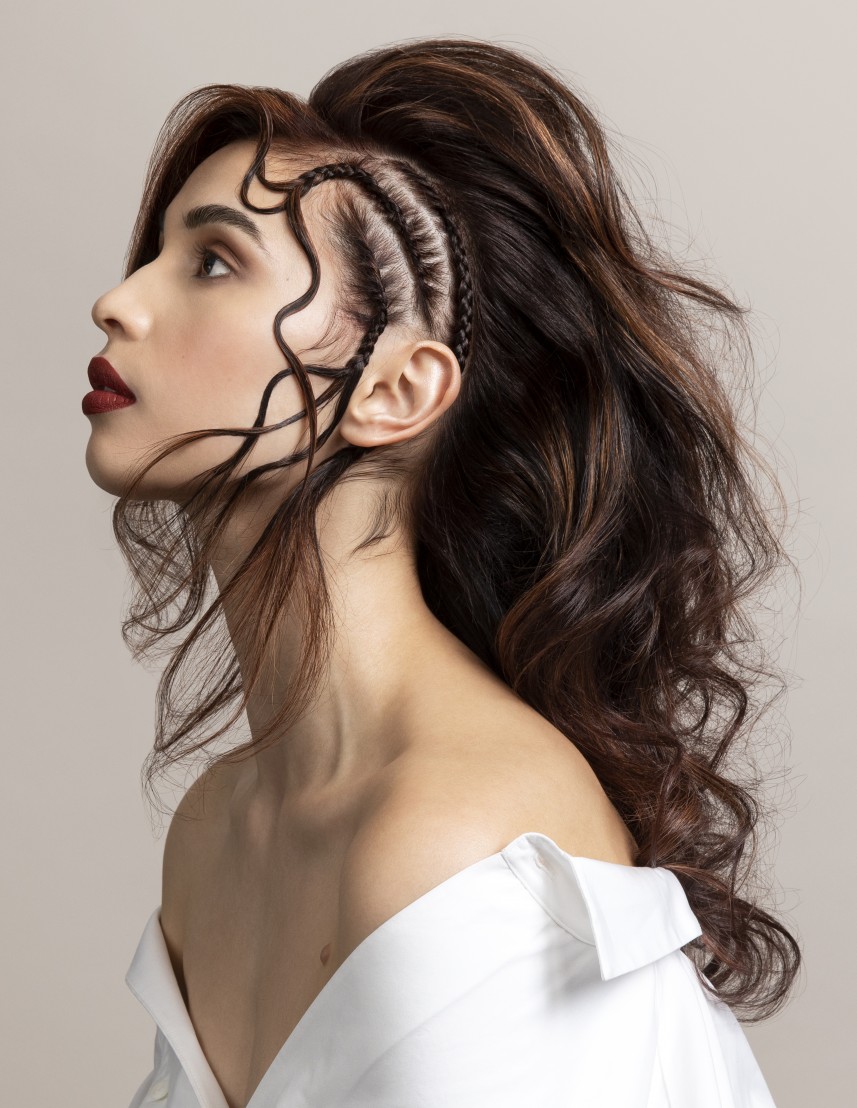 'We wanted to give the look a slightly futuristic feel in a most unprecedented way - from side braids to hair swept to the side to accentuate the beautiful shape of the model's head. Here, I've incorporated a French balayage and some baby-light techniques, giving it a balanced, copper tone to compliment her gorgeous complexion.'
Hannah McKenzie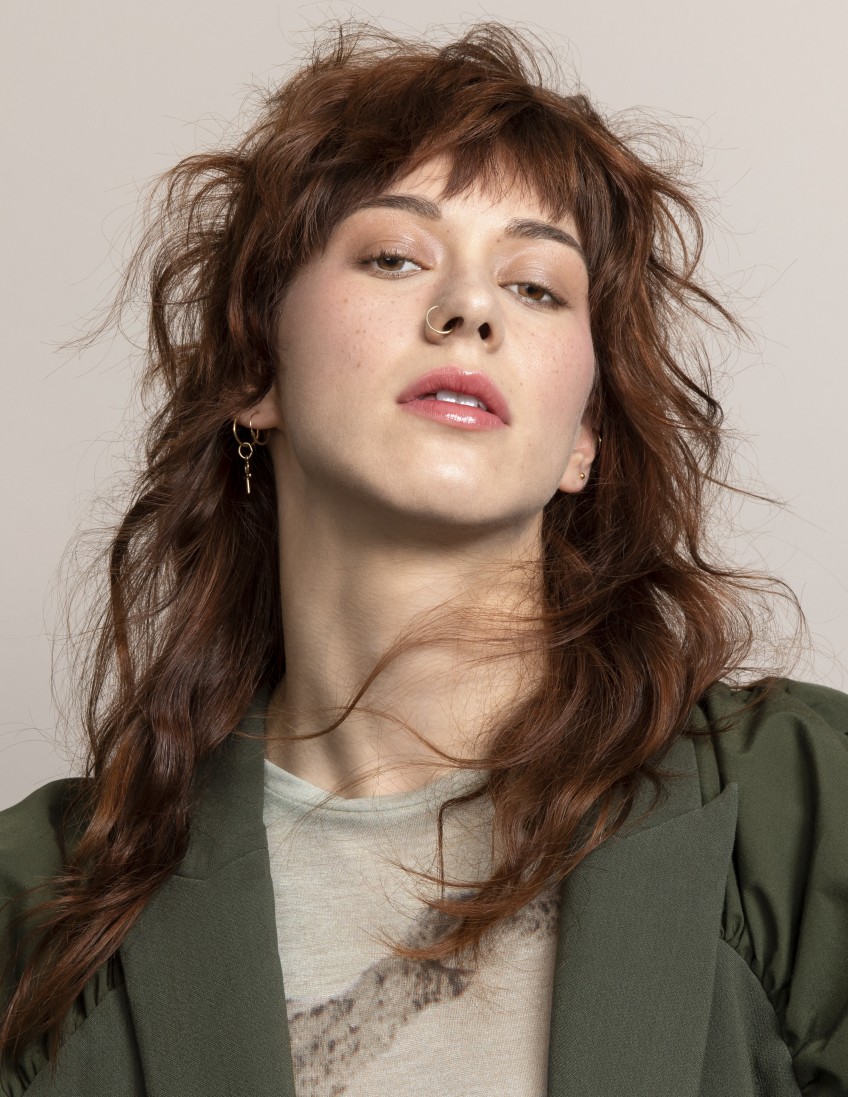 'We are exploring the idea of strength within femininity. To achieve this we went for deep copper colours with a flash of brightness. My technique involves creating just the right amount of texture in both the shape cut and colour so that it will naturally sit well. I love working with this particular style a lot because you can alter it depending on the person to bring out their best features.'
Isla Mackney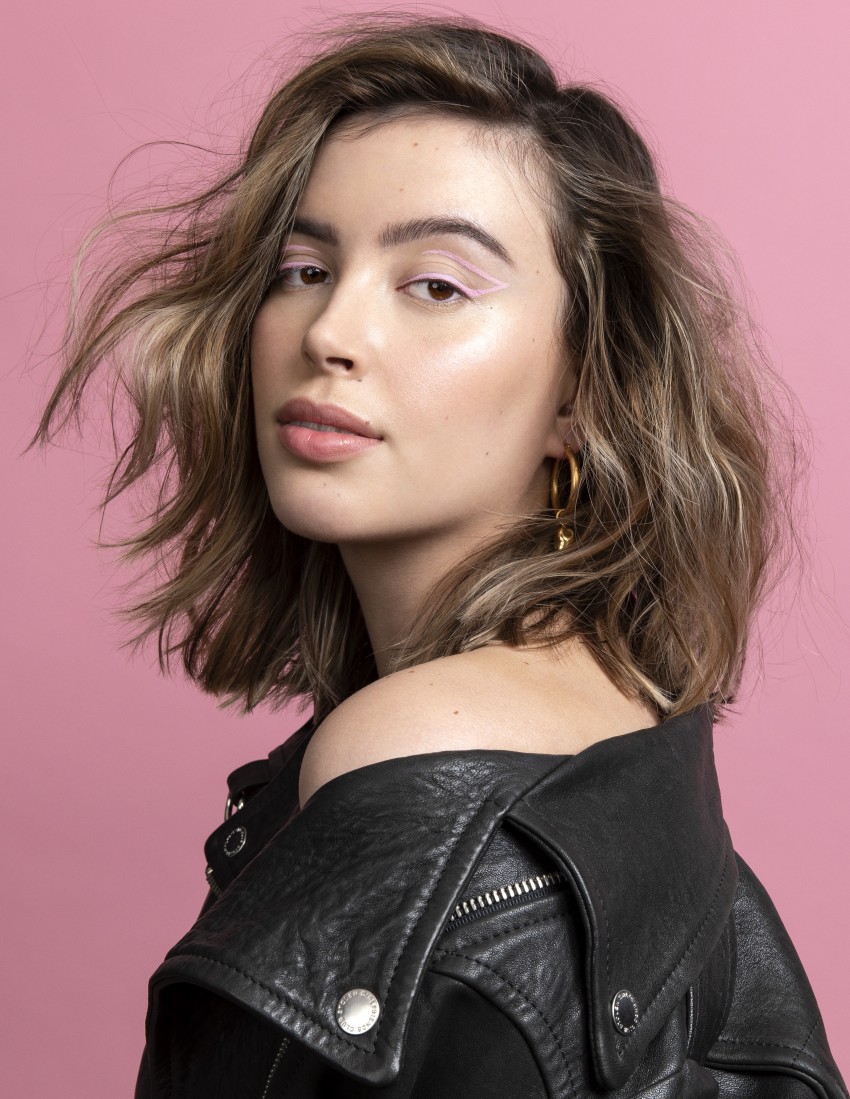 'I'm really inspired by that sexy, semi-wet, hair-undone, but wearable look! We chose to do quite a natural-looking balayage with more colour through the front to make the face POP. I've done this look a few times on clients and it's a colour and style that suits absolutely anyone as it can be tailored to each individual.'
Dawn Thompson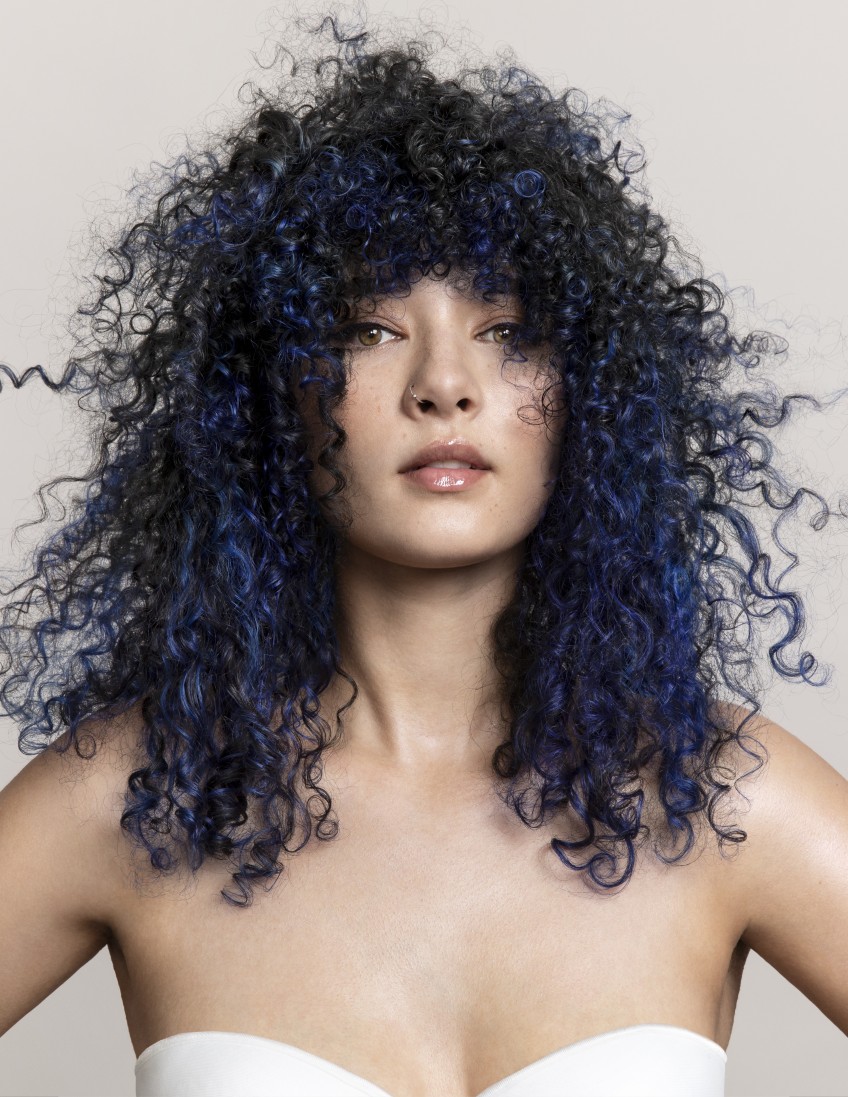 'The inspiration we had for this look essentially came from the model's natural curls. I wanted to embrace and enhance the beauty of her natural hair while also giving her a point of difference. My vision was to create a bold look. We chose the deep ash and ink blue tones - to be vibrant but not overpowering. I wanted to give my model's hair a chance to naturally air-dry as much as possible.'
Milly Briant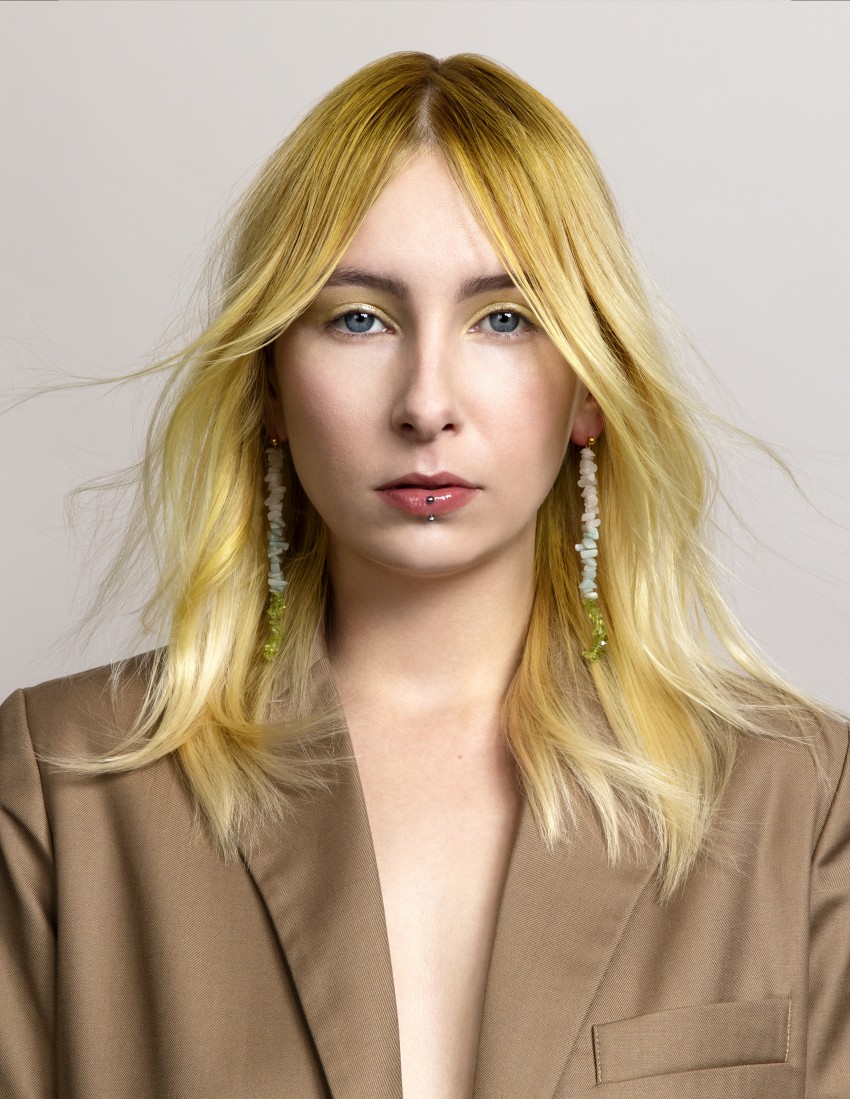 'The inspiration for this shoot was really to mix a classic look with a bit of edge, and to play with a colour that some people are scared of… My model Monnie is such a stunning girl and can pull off any look. I mixed a butterfly yellow, something that's not too 'in-your-face', but still makes you do a double-take and cross that line going from golden-blonde into yellow. My biggest challenge was getting that balance with the yellow, so it's not too strong but still had a bit of a kick!'
It's certainly true when they say you need to find the perfect hairdresser who's right just for you! And their number one top tip? Head to Rodney Wayne to book in for a free consultation. They'll make you feel at home and make sure you get the right treatment for your hair!