This cult skincare brand is making a zero-waste routine actually doable
This just in: we've discovered the ultimate in sustainable beauty swaps that's still equally luxurious, without the waste – and there's no better time to get amongst it than Plastic Free July.
From a self-confessed beauty junkie, I'll admit there's something undeniably satisfying about unboxing a shiny new product. However, with more than 120 billion units of cosmetics packaging produced globally a year, many of which cannot be recycled in kerbside recycling, we're in the midst of a crisis.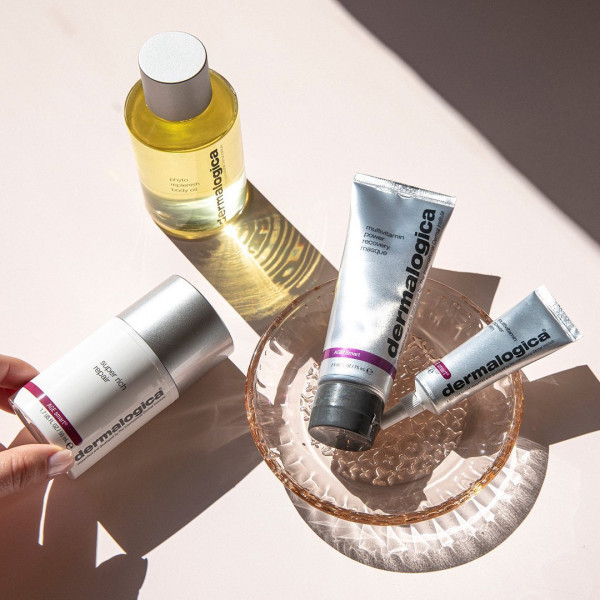 A penchant for unboxing something 'new' is just frivolous, and in today's climate, not good enough. From bottles and jars to shrink wrap and 'other' miscellaneous plastics, the amount of end-of-life packaging still being used in our favourite products is alarming. But, where we can make a difference, is with our empties.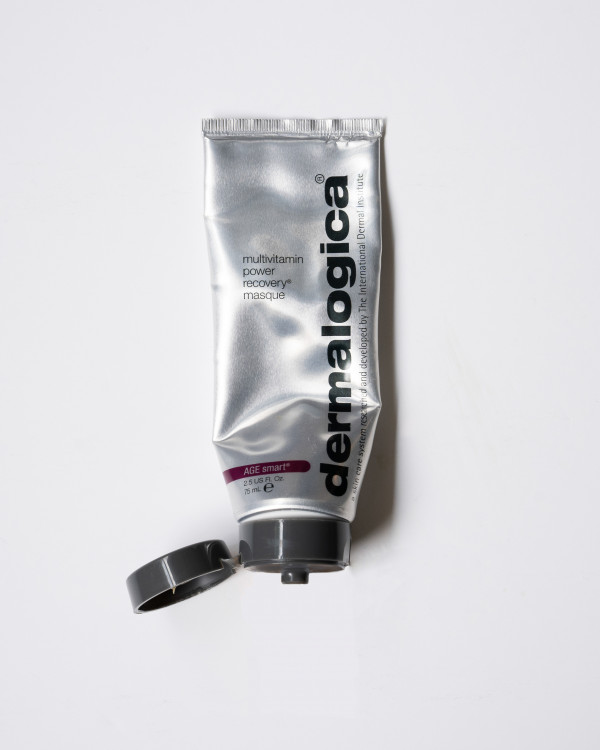 Sure, making the effort to integrate low and zero-waste products into your beauty routine can sound a little unglamorous. But, it need not be, thanks to one of our favourite premium skincare brands. Leading the charge, Dermalogica New Zealand is making going green easier than ever. Launching conveniently in time for Plastic Free July, the professional skincare brand is giving a second life to products. The initiative marks the first nationwide consumer recycling programme in partnership with social enterprise, Sustainable Salons.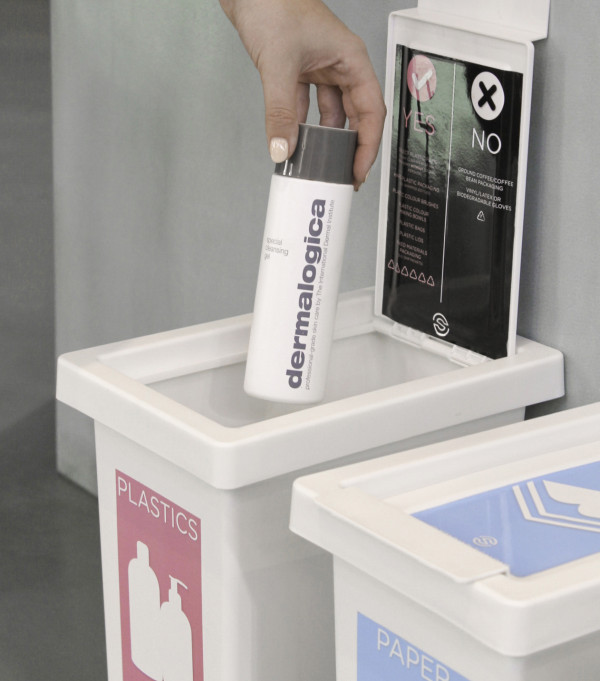 How it works
Sustainable Salons will collect your empties, separate them into categories, then break them down, before recycling or repurposing them into something new, like recycled spectacle frames. Not only do they provide employment opportunities for the differently-abled (over half their depot workers have a disability), but all the proceeds from sold recycling go to KiwiHarvest – a charity that feeds the vulnerable in the community.
Simply drop off any number of empty Dermalogica products into the nearest participating Dermalogica professional skin centre or courier a minimum of three to Dermalogica head office in Albany, Auckland, and feel assured that these will be recycled efficiently and effectively.
"We believe our waste is our responsibility, so it's really important to us to minimise our environmental impact where we can," says Natasha Bourke, CEO of Two Hundred Doors – the New Zealand distributors of Dermalogica and founders of Skintopia.
"Last year we launched Sustainable Salons in our Professional Skin Centres and at our head office, allowing us to recycle 95 percent of salon waste that would otherwise be destined for landfill. Now, we're delighted to evolve this programme further, allowing our Dermalogica fans to take part and recycle their used products too."
What does 'zero-waste' mean?
Let me preface this definition by making clear I am not 100 percent zero waste. I think you'd be hard-pressed to find anyone in New Zealand who is! What matters is, your individual commitment to reducing your footprint to align more closely with a zero-waste mentality.
Zero-waste means exactly that: producing zero rubbish. Nothing gets tossed into the bin, everything gets recycled or composted. In a world of squeezy shampoo bottles and plastic palettes, that's a pretty tough standard to meet.
There are plenty of small but impactful changes you can make to do your bit though, like using a reusable coffee cup in place of a takeaway cup (serious kudos with your barista too). Or, when it comes to your beauty routine, look for refillable alternatives. You'll be happy to learn cult skincare favourites, like the Dermalogica Daily Microfoliant, are now available in refillable options.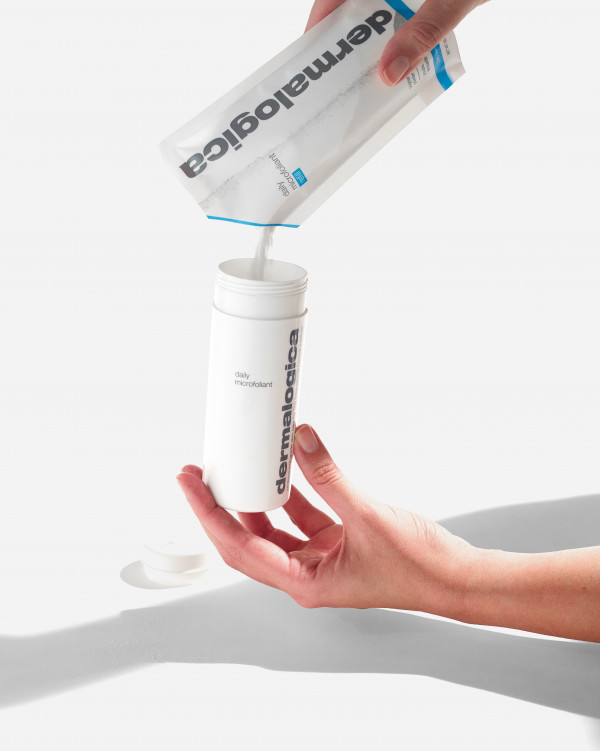 Not satisfied with stopping there though, Dermalogica globally have also committed to the below by 2025:
Using 90% less virgin plastic in retail and professional packaging
Using 95% sustainably sourced ingredients
100% of retail and professional packaging designed for recycling, reuse or biodegradation
In addition to less wasteful beauty subs, get on board with initiatives like Dermalogica x Sustainable Salons. Head to dermalogica.co.nz and navigate to the Dermalogica X Sustainable Salons page for information on how to return your empties.