Setting trends: We talk to Samala Cosmetics makeup artist, Leiane Taylor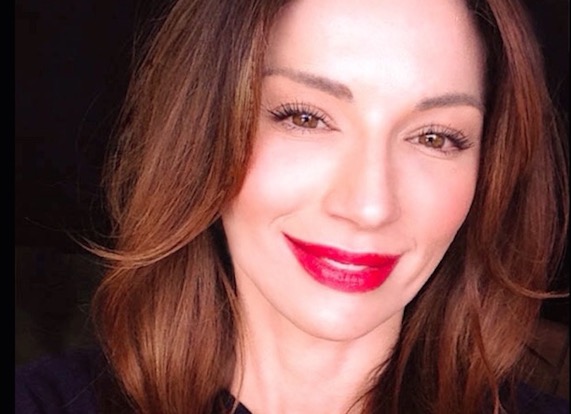 Australian born makeup artist Leiane Taylor was recently appointed creative director of
Samala Cosmetics
. Based in Los Angeles, Leiane was a perfect choice for the role, having worked with some of the biggest names and biggest magazines in the business of beauty. Leiane spoke to Remix about her new role and what drives her creativity.
How did you get to where you are today?
I've been working as a makeup artist for the past 15 years, three of those assisting. My career has seen me live in many countries, starting in Australia, which is actually where I was born. I'm now based in Los Angeles. I have a passion for creativity, which I always try to be mindful of. If I can't do a job with excitement and love, then I won't do it. To me, being motivated solely by money is the total opposite of what it means to be an artist.
What makeup products could you never live without?
Foundation (I adore Samala Cosmetics' BB Cream Foundation), bronzer, eye paints (especially Samala Cosmetics' Eye Paints in Pink and Yellow), eyelash curlers, mascara and a lip liner or lip brush.
What is it about your style that sets you apart from other makeup artists? I channel makeup as a form of expression. It's both a craft and an art. Makeup can be done by a makeup person or an artist and I strive to be the artist. I have been lucky enough to be taught by the best in the business and continue to learn from makeup artists I respect. Who is your inspiration? I'm inspired by so many things. On the job, it's generally the essence of the original concept and research that inspires me to produce my own interpretations. Creating for me is a process and I use different mediums for inspiration – another great love of mine is painting. I am passionate about the arts in general and supporting new artists and helping to develop their talent. What famous models/celebrities have you worked with? I have worked with a long list of celebs, including LeAnn Rimes, Michelle Monaghan, Sofia Vergara, Will I Am, Lily Allen, Florence and the Machine, Massive Attack, Kevin Costner, John Mayer, the Ting Tings and Rene Russo to name a few. Working in Los Angeles it's hard not to work with celebrities! I've also worked on ad campaigns for Macy's, Neiman Marcus and Emirates, magazines including Elle, Marie Claire and Vogue, plus various music videos and commercials.
What are your favourite Samala Cosmetics?
That's an unfair question because I am I love with all of Samala Cosmetics' products, but I am particularly obsessed with the eye paints at the moment. Head
here
for more makeup tips and tricks.