Our editor-in-chief trialled the Revitalash serum, and it worked
Our editor-in-chief Amber trialled the Revitalash serum... and it worked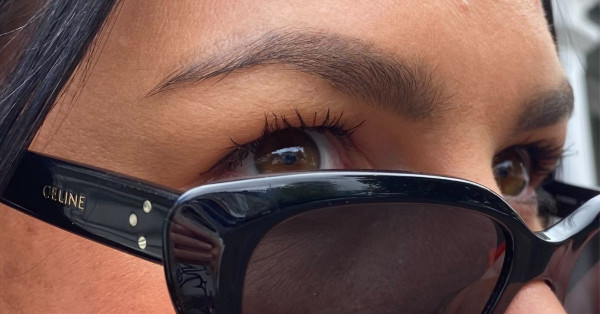 Look, when they told me I'd lose hair after the birth of my daughter, I expected it from my head - not my underarms, my braz area or my eyelashes. It was a love-hate relationship with my hormones. While I thoroughly enjoyed the departure from the first two zones, I mourned the latter.
How could my lashes abandon me like that? At a time of pure survival when applying makeup was simply out of the question. In October as my breastfeeding journey came to an end, I looked to the experts for a way to resolve my sparse-looking lids.
I've been an eyelash extension addict in the past and learnt my lesson the hard way, so I knew that wasn't an option. The natural solution was a lash growth serum, but not just any serum, it needed to be the original serum that made waves around the world back in 2006... Revitalash Cosmetics were the pioneers in this field, with the first product developed by a physician to help his beloved wife feel beautiful during her fight against breast cancer. The Ophthalmologist developed Revitalash Advanced Eyelash Conditioner to enhance the look of lashes and protects against breakage, while improving health, flexibility and strength, for lashes that thrive, naturally.

The legends at Revitalash Cosmetics came through for me with the Revitalash Advanced Eyelash Conditioner and I started using it immediately. I applied it every morning after my skincare routine of daily SPF and facial serums, but I also popped it on before eye makeup application (leaving around 5 minutes or so to let it settle in before any liner or mascara).
Good things take time but it wasn't long before I noticed a difference - about 8 weeks on, my lashes were in full sprout, giving me hope each week as they lengthened.
I knew it would work - I'd only ever heard good things and the stats backed it up. From a six week consumer study done the found 98% reported improved lash appearance, healthier looking and stronger lashes. After just 3 months I had long fluttering lashes that definitely looked and felt stronger than before my pregnancy - not only had the grown back, they'd grown back better than ever.
Now that my lashes have reached a length I love, I've reduced application down to every second day to maintain.
THE VERDICT
10/10... five stars... highly recommend 100 x times over. Don't even question whether to try it or not - this really is the best way to enhance your eyes, particularly if they've been compromised in some sort of way!
THE LITTLE DETAILS
Ophthalmologist formulated. Dermatologist reviewed
Clinically tested
Hypoallergenic and non-irritating
Vegan friendly and cruelty-free
Oil-free and safe for use with eyelash extensions
Does not contain parabens, Phthalates, BHT, Gluten
The award-winning eyelash serum is a proprietary blend featuring a scientifically-advanced technology - Peptides, lipids, biotin, and green tea extract, rich in Panthenol - it has the lot and it works to condition and strengthen lashes while defending from environmental damage, as well as damage caused by lash styling products that can cause breakage and brittleness.
Find out more at revitalash.co.nz