Your lifestyle is ruining your skin - here's how to fix it
Being a millennial is hard. Time-poor is an actual condition, you're trying to be a girl-boss but at this stage that means working over-the-top hours and saying 'yes' to anything your boss throws at you, blue light from the computer screen you stare at all day (probably frowning) is giving you WRINKLES, and blowing off the stress all weekend leaves you dehydrated AF come Monday morning.
You know what stresses me out even more is that a high-stress lifestyle can make you look up to three and a half years older. NO! I refuse to live a high-pressure millennial lifestyle if I look older than the damn millennial age bracket. And I take care of my skin - I have the creams and potions promising to take ten years off my face (to be fair, that'd end up a bit creepy) or give me the radiance that life is slowly but surely sucking out of me, but no offering was quite up to the hype. UNTIL, thank god, the skincare wizardry of Murad entered the mix.
Dr. Murad is a long-standing leader in modern skincare and Murad is one of the only companies to acknowledge Cultural Stress™, the skin maladies induced by the demands of modern-day living. Their latest and greatest release will not be leaving my goop table anytime soon; introducing Revitalixir Recovery Serum, a wonder product that actually lives up to the hype.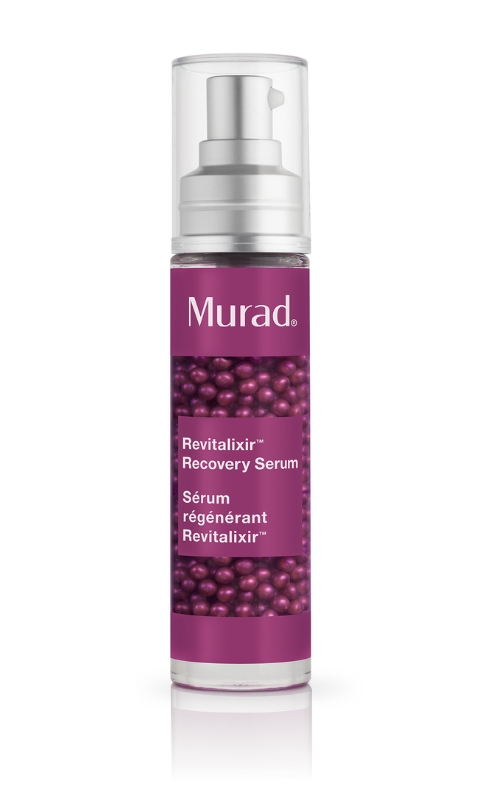 Revitalixir Recovery Serum is a face and eye formulation targeting the expression lines, dullness and dehydration associated with stress. It is composed of an inner core and outer gel, to combine the magical properties of cannabis and hyaluronic acid for hydration, paracress extract for a smooth-as-silk complexion, neuropeptides that work magic on expression lines and wild indigo to reduce those awful under-eye circles and general stress signals. It's honestly the best pick-me-up in my skincare routine and I don't even want to remember the state of my hard-done-by millennial skin beforehand.
There's no need for your stressed self to be worried about your stressed skin when a serum like this can stress about it for you. Thanks Murad, two thumbs up for Revitalixir Recovery Serum from me.
Revitalixir™ Recovery Serum is available online at murad.co.nz and at Caci clinics nationwide.