Introducing Profhilo - the latest innovation in non-invasive facelifts
As a self-confessed beauty addict, researching the latest in beauty technology and advancements is one of Digital & Lifestyle Editor, Nina's favourite pastimes. After hearing about a groundbreaking treatment that promises to freshen and lift the appearance of your skin without any invasive techniques, she spoke with Caci Registered Nurse, Waiora Mahaki about their new Profhilo treatment and why it is an efficient alternative to a surgical facelift.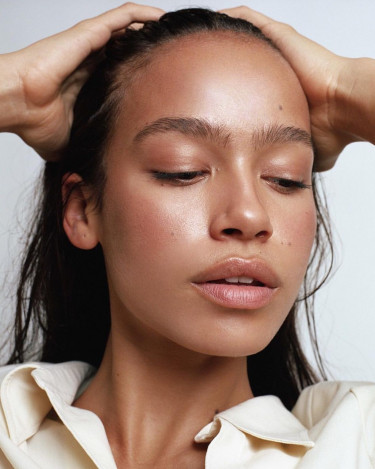 How does the Profhilo treatment differ from a surgical facelift?
Profhilo is a non-invasive alternative to a surgical facelift. Rather than dealing with prolonged downtime, pain and discomfort, along with a myriad of potential complications associated with a surgical facelift, we use Profhilo, which is a hyaluronic acid (HA) bio-stimulator injectable gel that tightens, plumps, and restores firmness to the skin.
How does it work?
Profhilo contains an ultra-pure composition of HA that has been through a thermal stabilisation process to create a product that seamlessly diffuses into the skin, stimulating the production of collagen and elastin, which improves skin dullness, fine lines, wrinkles, and restores hydration, and firmness.
Do you have to have specific skin concerns to see results?
Profhilo could be called the MVP of injectable products as it can address many skin concerns such as dry or dehydrated skin, dull skin, fine lines, wrinkles, poor elasticity, texture, and tone.
Does it hurt?
Fortunately, Profhilo have designed a ground-breaking injecting technique, called "Bio-Aesthetic Points" that requires as little as 10 injection points for the face or neck as opposed to the 40+ injection points required by other similar products on the market. During our trial process with the product at Caci, models commented that they did not experience needle fatigue from Profhilo, as they had when trialling other similar products on the market. The needle used is almost as fine as a strand of hair and the injecting part takes less time than it would to drink a nice hot cup of tea.
Is there any downtime?
You will be able to return to normal activities almost immediately, although, as part of our aftercare we suggest that customers avoid physical strain (exercise), alcohol consumption, anti-inflammatory medications, and exposure to environments that could cause irritation or infection for at least 24 hours.
How long until you can see results?
You will need two treatments initially. After those two treatments, you can see results as early as four weeks later, but it can take a full 12 weeks for the final result to be evident.
How long does it last?
Treatment is really quick and will usually be over and done within as little as 15 minutes. Results will vary, but typically they last six to nine months, depending on your age, skin type and metabolism. We recommend that you have maintenance treatments at least once a year to maintain your desired results.