Kiehl's Flagship Britomart Boutique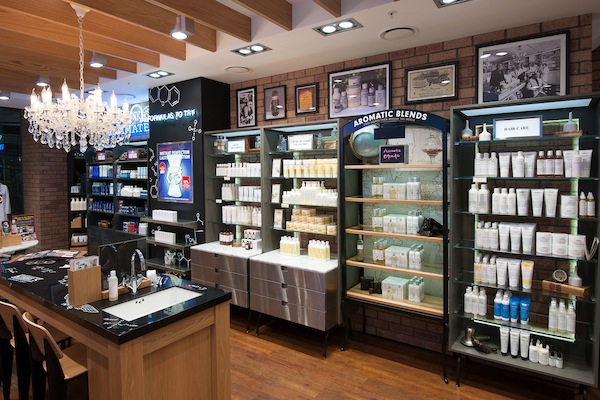 With the doors having only recently opened on the Kiehl's flagship store down in Auckland's Britomart precinct, Remix popped in for a skincare consultation with store manager Jay Williams to see what all the fuss is about. And as our online editor Steven Fernandez discovered, having good skin doesn't have to be a mission… Kiehl's launched in New Zealand in 2010 at Smith & Caughey's Queen Street and since then has grown with the opening of counters in Smith & Caughey's Newmarket, Ballantynes in Christchurch and Kirkcaldie & Stains in Wellington. Founded in 1851 on New York City's Lower East Side, Kiehl's is loved globally for its character-filled 160-year history and its range of efficacious skin and haircare products, including a men-specific collection. So naturally the Kiehl's Kiwi flagship boutique maintains the aesthetic and feel of the brand's New York heritage. Exposed brick walls, vibrant galleries of historic images and neon artwork all pay homage to Kiehl's rich history. Also present in the new store is the extensive experience and personable approach of Kiehl's staff. Store manager Jay Williams sat down with Steven Fernandez in a standard skin consultation to talk through a new skincare regime that is both effective and efficient.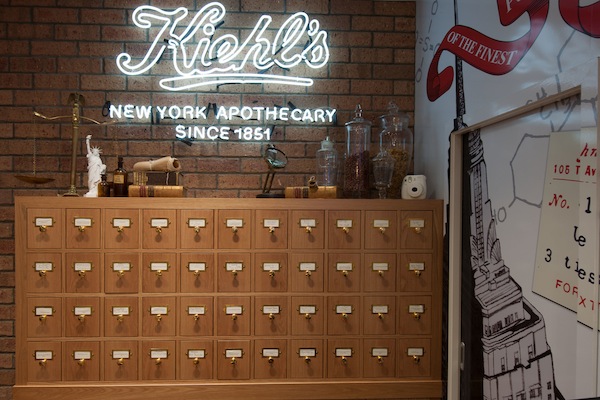 Here's what Jay suggested for a young metro male looking for a straightforward and all-encompassing new skincare regime…
Kiehl's Ultra Facial Oil-Free Cleanser - RRP $38.00
An oil-free, quick-lathering cleansing foam that thoroughly removes impurities and visibly reduces excess oil on skin's surface, while leaving skin looking more balanced.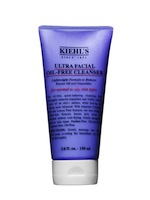 Kiehl's Ultra Facial Oil-Free Toner - RRP $40.00
Formulated to visibly reduce excess oil on the skin's surface, while leaving it instantly fresh and healthy looking.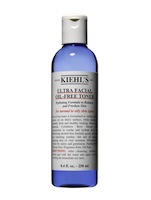 Kiehl's Close-Shavers Squadron Ultimate Brushless Shave Cream - RRP $40.00
Enriched with aloe vera for sensitive or oily skin this superb cream formula provides an incomparable skin effect for that 'close shave' feel. The 'hair-raising' formula delivers maximum comfort with optimum results.

Kiehl's Razor Bump Relief - RRP $50.00
Derived from generations of herbal and medicinal knowledge, Kiehl's chemists have developed a potent, yet soothing treatment of natural extracts including Ginger Root, Salicylic Acid and Willow Herb formulated to prevent and reduce the appearance of unsightly razor bumps, ingrown hairs, and other skin irritations.
Kiehl's Ultimate Man Facial Fuel SPF 15 - RRP $50.00
This vitamin-enriched, energizing non-oily moisturizer uplifts full, dull fatigued skin and protects skin against the sun. Facial Fuel helps skin resist the visible effects of everyday stress for a healthy, invigorated look.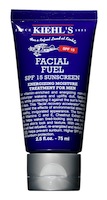 Kiehl's Eye Alert - RRP $55.00
Combat puffiness and dark circles with the ultimate solution for eye-area fatigue. The potent blend of Vitamin E and Caffeine works to fight fatigue while helping combat dark circles and puffiness. Over time, under-eye skin appears strengthened while fine dehydration lines due to stress, sleeplessness, or over-activity are reduced.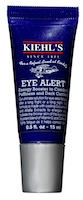 Both girls and guys, head down to the new Kiehl's boutique in Britomart's Takutai Atrium to check out this awesome new store and to get advice from their expert team on simple solutions to achieving better skin.
Get down there this week, because in the lead up to Mother's Day this weekend, Kiehl's are offering complimentary gift wrapping, gift cards, hand massages and skincare consultations!