Introducing Bridget Black Skincare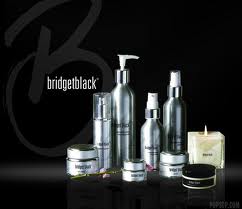 Mimi Kelly is the artistic director/owner of Killer Hair, Newton. She's an award-winning hair colourist and makeup artist. Every week Mimi will be doing what she does best ... give her opinion.
For Bridget, it was the hype and myths surrounding the skin care industry that compelled this qualified chemist and working mother to develop a skin care range that truly delivers. Bridget Black Skincare looks to clearly inform its customers on what is in the range and dispel the myths around natural, environmentally friendly and organic. It's true we don't want to put chemicals on our precious skin, but Bridget explains from her wealth of knowledge as a chemist what needs to be on the ingredients list: Creating well formulated products containing active ingredients backed by solid science and credible research. I have had the great pleasure to try this system everyday for the past month and I'm impressed. The Bridget Black Creme Cleanser is both thorough and light. The cleanseer can be transformed into an exfoliator using Jojoba exfoliating beads. Just add a tap or two from the shaker on top of a squirt of cleaner and voila, you have yourself a very gentle scrub, genius! To remove, use the muslin cloth which dries fast when popped on the heated towel rail. I have been applying the oily to normal moisturizer and it is hydrating, travels well, and an almost gel formula. The man in my life has been loving the performance of the dry to very dry moisturizer which he says is his 'absolute favorite' with "a great pump action and fast absorption rate.' In fact, I think this is a great range for men as well as women. Men like things that arent complicated and Bridget Black comes comes in simple yet stylish stainless steel canisters and what's inside is based on honest results. With a beautiful body care range of scrubs, shower gels, milks and butters in amazing scents such as Vanilla, Mimosa and Lemon Lime and Basil (my fave). Sold mostly online, I urge you to take a look at website for its informative content and to browse the range which I have only just touched on.
www.bridgetblack.co.nz
X Mimi