How to fix broken make-up
Few things spur on the same existential dread that comes from dropping your favourite makeup palette on a tiled floor. Nothing compares to the feeling you get when you gingerly retrieve said palette from the floor and slowly turn it over, only to realise all 10 of your favourite neutral shades are shattered. Don't fret, before you toss your rejects, take a step back and assess the damage. Can this makeup be saved? Here are a few quick-fix remedies.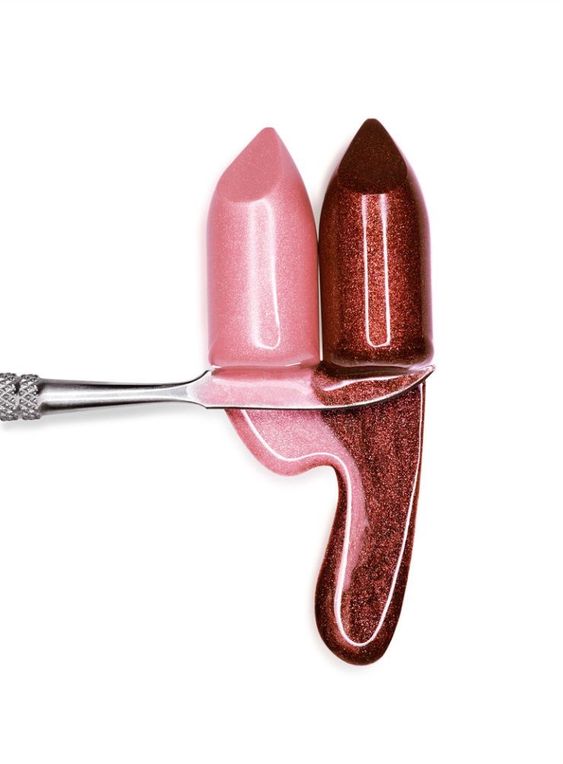 Broken lipstick
Fix-Kit:
A butter knife, microwave-safe bowl, empty plastic pot.
The Solution:
Spoon the residual product out using a butter knife and place all recovered lipstick in a microwave-safe bowl. Melt in the microwave for 10 seconds, and repeat until the lipstick is liquefied. Pour the liquid into the empty plastic pot and leave to harden.
Clumpy Mascara
Fix-Kit:
Cup of hot water
The Solution:
Place mascara tube into a plastic cup filled with hot water and let rest no more than 10 minutes. However, if your mascara is 3-4 months old, then it might be time to say goodbye to your beloved baby and buy a new one!
Dried Nail Polish
Fix-Kit:
Cup of hot water, rubber band
The Solution:
Take the cup of hot water and hold the nail polish bottle at the top (lid side up) in the water for 5 minutes. Then, tie the rubber band around the lid to provide grip when opening the bottle.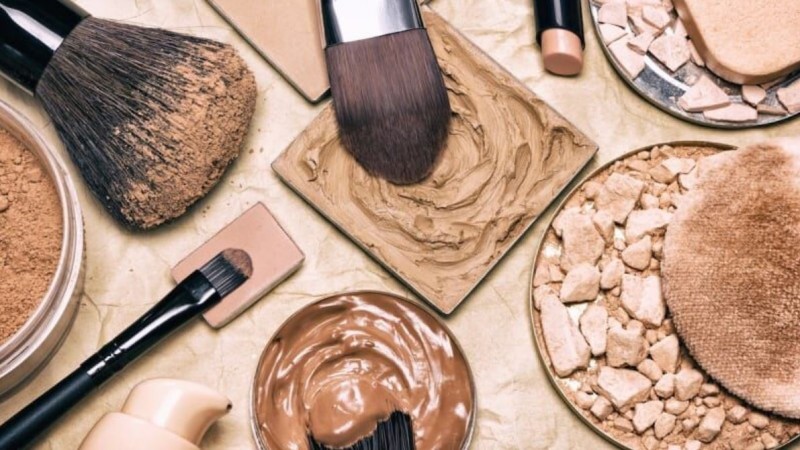 Hard film forming on powder products
Fix-Kit:
Cello tape
The Solution:
A hard film forms on the surface of a powdered substance such as eyeshadow, bronzer or blush when oil builds up or unclean brushes are used regularly. The powder then loses its pigmented qualities. To fix such a disaster apply the cello tape firmly on the surface and press. Gently pull off the tape from the product to pick up the residual build-up of oil. Oh the satisfaction!
Dried-out creams
Fix-kit:
Baby oil and a toothpick
The Solution:
To maintain the consistency of your eyeshadow or blush cream without compromising the product's colour depth or longevity, add small drops of baby oil to the product and stir using the toothpick. Repeat until the product is at your desired solidity.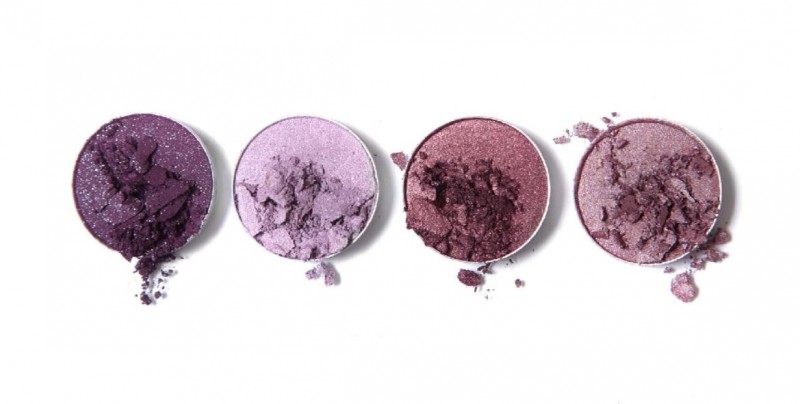 Cracked Eyeshadow
Fix-Kit:
Gladwrap, isopropyl alcohol
The Solution:
To save your broken eyeshadow or foundation power, collect all the product and return to their pan. Gently press the product using the gladwrap to create a loose powdery consistency. Remove the gladwrap and add a few drops of alcohol until the powder is saturated. When malleable, use your finger to smooth it back around the pan and leave to dry.
Expiration Dates
Save beauty products that aren͛'t ready to be retired yet, but also make sure to discard the ones past their prime.
Two to Three Months
Mascara
Face Peels & Masks
Nail files
Loofahs
Six Months to One Year
Liquid Eyeliner
Liquid Foundation
Concealer
Acne Creams
Eye Cream
Face Wash
Serum
One Year to 18 Months
Lip Gloss
Cream Eyeshadow
Face Cream
Sunscreen
Bar Soap
Shower Gel
Eyebrow Gel
18 Months to Two Years
Lip & Eye Pencils
Lipstick
Nail Polish
Powder Eyeshadow & Blush
Powder Foundation
Body Lotion (In a jar)
Scrubs (In a jar)
Three Years
Shampoo & Conditioner
Body Lotion (Pump)
Perfume
Hairspray