Fudge Are Adding Textures To Your Hair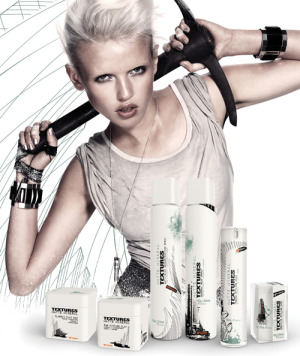 The ultimate outfit is nothing without a hairstyle to go with it. This fact isn't lost on the team at Fudge, who have developed their new Textures range so you can compliment an epic outfit with equally bold hair. Developed for salon stylists using clay from France, the innovative new Textures line has a natural finish for that raw unisex look, scented with a unique and signature fragrance. The six innovative products – Raw Vintage Clay, Classic Clay Wax, French Styling Milk, Creative Styling Dust, Aerosol Rock Spray and Anti Frizz Deconstruction Spray – allow you to sculpt, mould and perfect the maximum number of looks with the minimum number of tools. Have a different hairstyle for each get-up! To help you get kick-started, we're giving away five Fudge Textures Styling Packs including Creative Styling Dust, Raw Vintage Clay and French Styling Milk valued at $84.00.
Click here to enter the competition.