Everything you need to know about Bondi Sands Everyday Skincare
Breaking beauty news: Bondi Sands have just made their first foray into skincare - and like everything the number one selling brand releases, it's bound to be equally addictive.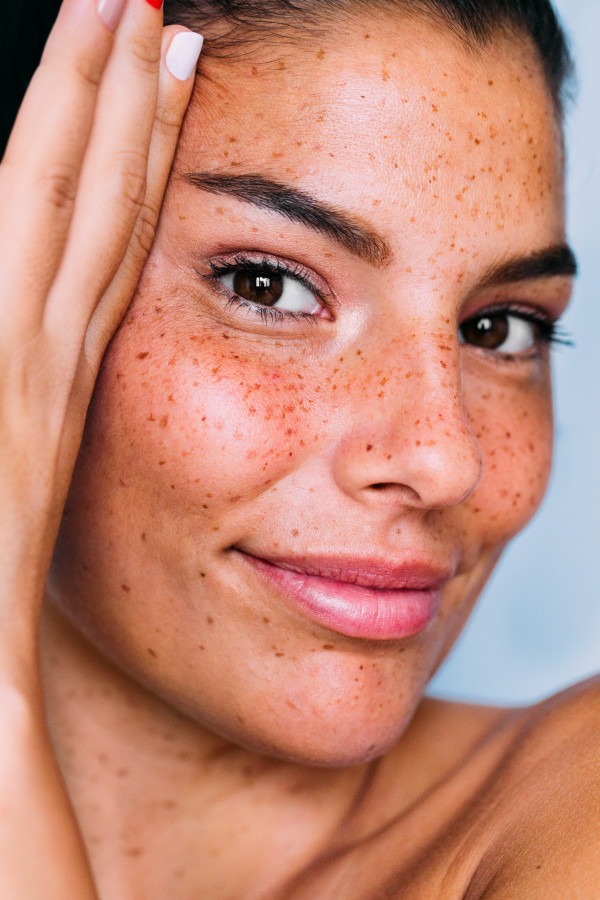 Ahead of Bondi Sands Everyday Skincare launch, we caught up with the brand's co-founder to get a peek behind-the-scenes of the development. But, first let's dive face-first into the range...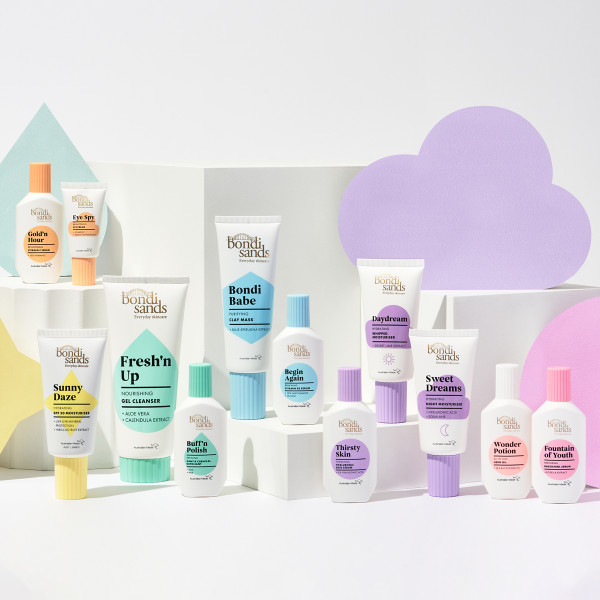 The cult Aussie brand has just released 12 skin-loving essentials just in time for summer. From cleansing to hydration to protection and treatment - it literally has every step of your skincare routine covered. Jam-packed with high concentration active ingredients, the range is designed to be individually tailored to your personal skin needs. Whether it's the renewing Begin Again Vitamin B3 Serum or the Fountain of Youth Bakuchiol Serum - featuring nature's 'answer to retinol', according to skincare aficionados - a solution to your skin goals awaits. With no product over $28 NZD, the affordable skincare range is doing us a double solid, looking after our complexion and credit card balance pre-Christmas.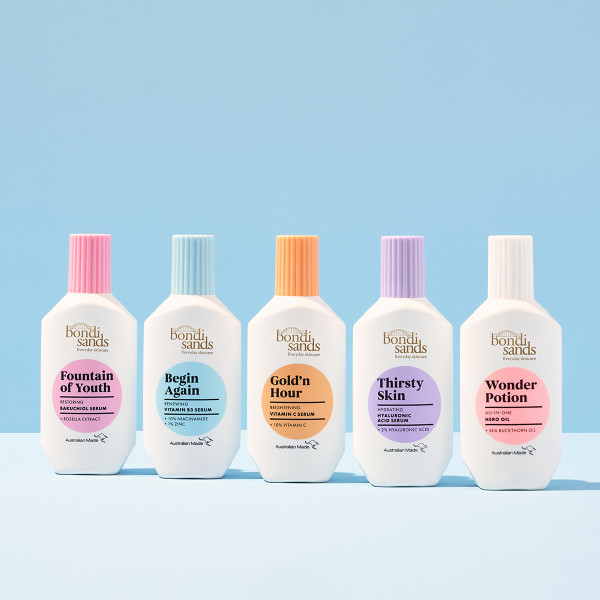 Remix's favourites from the range so far include the Gold'n Hour Vitamin C Serum to brighten, soothe and nourish skin, leaving you with a radiant 'post-facial' glow. The Daydream Whipped Moisturiser provides 72 hours of hydration and absorbs instantly into the skin, ensuring your skin is perky and plump without looking like a glazed doughnut. And, the Bondi Babe Clay Mask to detoxify, reduce redness and draw out impurities (bye, bye maskne!) - offering you the ultimate complexion care in a travel-friendly bottle.
Ahead, we catch up with Bondi Sands co-founder and owner Blair James for the inside scoop on Everyday Skincare…
Remix: What inspired Bondi Sands to branch out from tanning and suncare into skincare?
Blair: Everyday Skincare is a natural progression for Bondi Sands; we've always been a skin first brand, paving the way in the Self Tan, Suncare and Body market through innovative formulas, designed to provide our global community with a healthy, confident glow.
Everyday Skincare is an evolution of this. Focusing on the 'everyday skin', where each person's skin journey is unique to them, Everyday Skincare can be tailored to your routine and your skin's needs. The range embodies our core values: Aussie made, premium quality, affordable and accessible, and committed to sustainability with products packaged in 100% post-consumer recyclable packaging.
Remix: What was your vision behind the new Bondi Sands Everyday Skincare range?
Blair: To deliver happy, healthy, real skin results. Offering high-level active ingredients and Aussie botanicals, Everyday Skincare has been created with trusted skin experts, tested by real people and proven through clinical trials to deliver on that.
Remix: What was most important to you when developing the new skincare range? Anything that there was no compromise on from the outset?
Blair: The key thing with this range was ensuring we stuck to our core values of innovation and simplicity, creating a series of products that were suitable for all skin types, easy-to-navigate and provided real skin results.
Remix: What sets Bondi Sands skincare apart from other skincare brands?
Blair: I think the key differences here really lie in the formulations and aesthetic of the range, all the while being affordable and accessible to our global community. All products have been tested by real people and created alongside trusted skin experts to provide an all-encompassing skincare range.
Our bespoke packaging brings our creative vision of shapes and colours to life, which also sets us apart. Unlike other brands, our packaging is made from PCR plastics and is 100% recyclable; simply put, it won't break, is travel friendly and can be placed in the recycling bin once you've finished – good for your skin and the environment!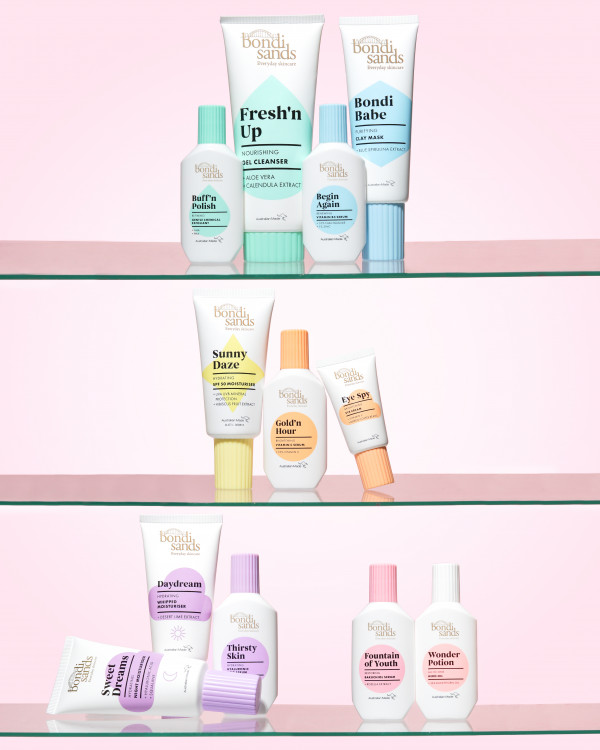 Remix: What did the process of developing a brand new skincare range look like?
Blair: It took 18 months to develop the range from initial conversations to launch. We began with a branding strategy to ascertain our objectives and visions for the range, recruited skin experts in their field to help develop and execute the project, went through various rounds of creative to execute packaging designs and aligned with the right local Aussie manufacturers to produce our formulas. Once the range came to life, it was up to our marketing team to build out a compelling marketing strategy, where we hand-picked Bondi Babes from around the globe to test out our range to then share their individual experiences using Everyday Skincare.
Remix: Were there any valuable learnings during the development process about skincare, or skin in general?
Blair: Everyone's skin is different! We worked alongside skin experts to tweak our formulas and ensure they suited all skin types, ultimately creating a range that could be used by anyone, regardless of their skin.
Remix: Talk us through some of the key ingredients within the range?
Blair: This is a hard one!
Some of our favourite, innovative ingredients include:
Bakuchiol: Bakuchiol is a natural, vegan extract from the Babchiplant. It is a gentle alternative to retinol with the ability to reduce the appearance of wrinkles and pigmentation and help with breakouts, without irritating or drying out the skin. It can improve the signs of aging, protect the skin from free radicals, help fade pigmentation and reduce acne.
Hydrosella: A clinically tested Australian ingredient, with proven results in offering 72 hours of hydration to the skin.
Blue Algae Lanablue: Lanablue is a sustainable, eco-friendly, ethically sourced, marine ingredient. This ingredient extract is rich in vitamins, amino acids and proteins and helps to smooth the skin and assist with anti-aging.
Remix: Have you always had a skincare routine? And, how has it changed now you've got your own brand to use?
Blair: I've always had a limited skincare routine, but having our own range has definitely changed that!
Remix: If you had to pick...What would be your favourite product in the range?
Blair: Without a doubt Sunny Daze is my favourite product and its seems like it's everyone else's favourite product too as it's the top performer on our website.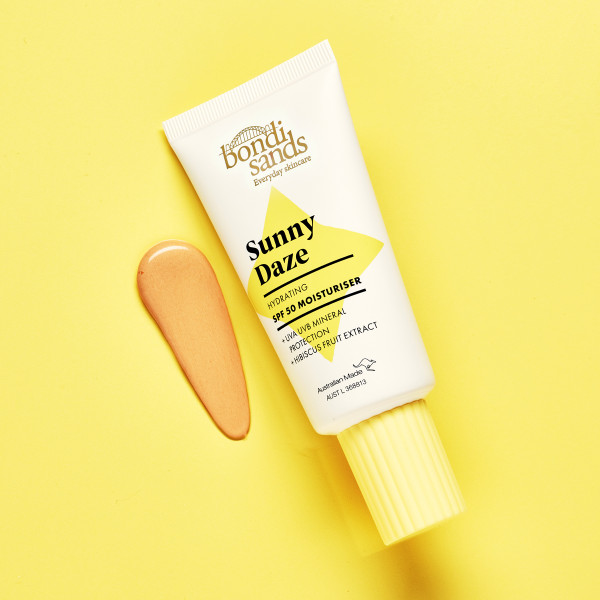 Remix: Which products do you think Remix readers will be most excited for?
Blair: Can we say all of them? Haha. Since launching our range, we've seen lots of hype around our Sunny Daze SPF 50 Mineral Moisturiser. It's perfect for protecting your skin against harmful UVA & UVB rays, whilst also providing 72 hours of hydration and features a universal tint to ensure no white cast. Another favourite has been our Wonder Potion Hero Oil, helping to hydrate and brighten skin. We have a great range of products to suit different skin needs, we can't wait for people to try them!
Bondi Sands Everyday Skincare is available now from Farmers.