A clay mask range that lives up to the hype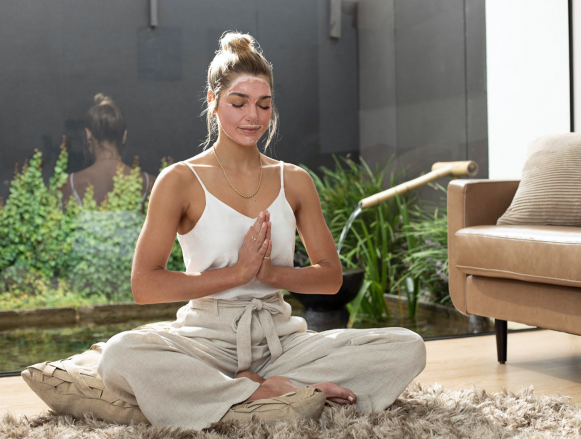 There's no denying clay masks have taken the world by storm. Women have been spotted on their Instagram stories, in bathroom windows, even answering their front doors for the overnight courier, all wearing a deliciously thick mask made from the Earth's purest ingredients. Not only have they kept us girls entertained with their undeniably satisfying application process, but they've captured our hearts by delivering real, actual results.
Swisse are no amateurs in the clay mask arena, having already brought us the acclaimed and best-selling Swisse Manuka Honey Detoxifying Facial Mask with charcoal powder and kaolin clay. Powering on with the innovative research and development their name and brand lives up to, Swisse have launched three more innovative mask products to its popular skincare range...
It really can't be argued - the most beautiful things in this world are created by nature and their team took this on board when carefully developing the new clay masks using natural ingredients. Designed to address specific skin needs, the new collection of Australian coloured clay masks delivers specific benefits; Swisse Cranberry Pore Perfecting Clay Mask to brighten the skins appearance, Swisse Matcha Tea Anti-Pollution Clay Mask to soothe and Swisse Blood Orange Brightening Clay Mask to nourish.
FOR THE CRANBERRY LOVERS:
The Swisse Cranberry Pore Perfecting Clay Mask with dragon fruit extract and Australian pink clay is suitable for all skin types for a luminous, smooth complexion. This brightening mask features cranberry fruit extract with natural acids to help prevent clogging of pores, while absorbing excess oil and shrinking large pores for more radiant looking skin.
FOR THE MATCHA-TEA DRINKING KEEN BEANS:
The Swisse Matcha Tea Anti-Pollution Clay Mask with shiitake mushroom extract and Australian green clay protects skin from impurities caused by toxins, pollution and environmental triggers. Suitable for sensitive skin, matcha green tea extract is a potent antioxidant known to reduce the appearance of stressed and tired skin and protect from free radical damage. Combined with algae extracts to replace moisture levels for smooth and softened skin.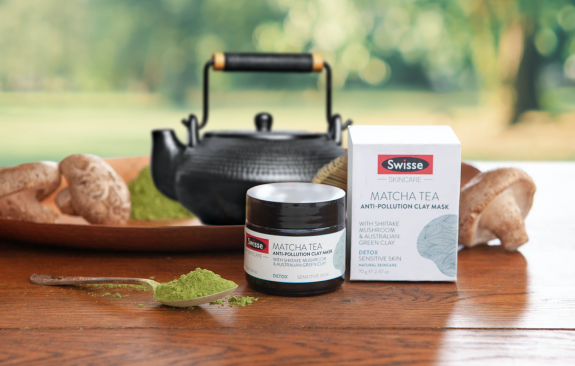 FOR THE BLOOD ORANGE OBSESSED:
The Swisse Blood Orange Brightening Clay Mask with turmeric and Australian yellow clay targets dull, uneven skin tone. Containing blood orange oil with Niacinamide to balance the appearance of hyper-pigmentation. This mask contains Papaya fruit extract, a gentle botanical exfoliant that assists with rejuvenation and revitalises the skin for a more radiant looking glow. Suitable for all skin types, to nourish and brighten complexions.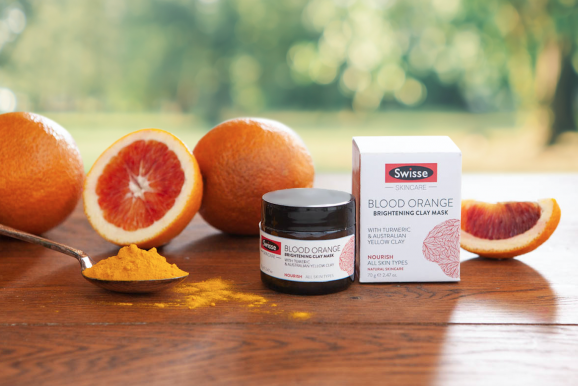 The new range also comes guilt-free - they're not tested on animals, contain RSPO certified ingredients (only using sustainable sources of palm oil) and are free from any added harmful ingredients including parabens, SLS, SLES, synthetic fragrances or colours, petrolatum, silicones, mineral oils, PEGS, TEA, DEA, urea and peroxide.
Designed to support the appearance of healthy skin and natural beauty, these perfect sized products join the existing Swisse skincare range and bathroom vanities nation-wide.
Get ready courier drivers, these masks will be coming to a face near you soon.
The new clay mask range is available now at all good chemists.