All the hottest makeup trends filling up our feeds in 2022
Beauty aficionados, listen up. Remix is here to help you avoid a cosmetic catastrophe this year by talking you through the ins and outs of the most coveted beauty looks on our radar. Glossy lips, colourful eyes and loud liner are all making big waves on our feeds. Read below for the biggest makeup trends seen on and off the runways and our beauty predictions for 2022.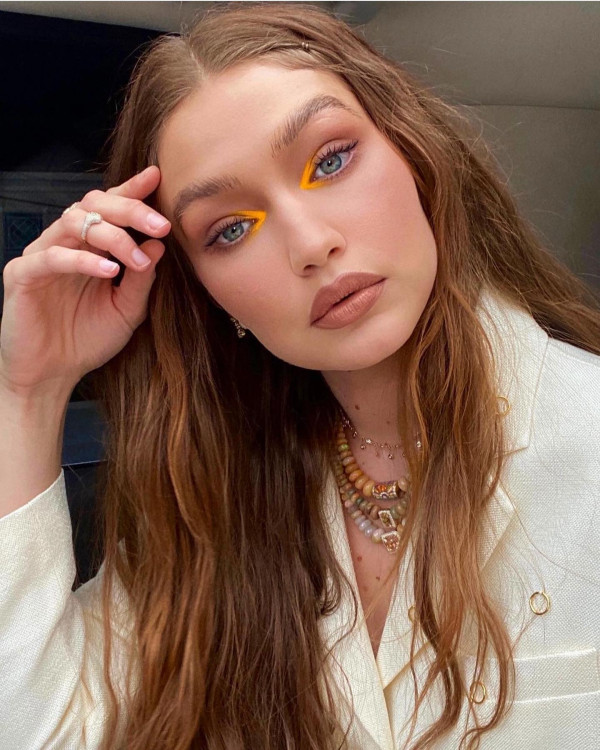 @gigihadid
Bright Eyes
Gone are the days of the smokey eye, we're greeting bold pops of colour with open arms. 2022 is all about stepping out and taking risks, which is why our eye makeup is bragging every colour of the rainbow this year. Hot tip: monochrome looks are all the rage at the moment. Pair your eyeshadow with your outfit for an envy-inducing look.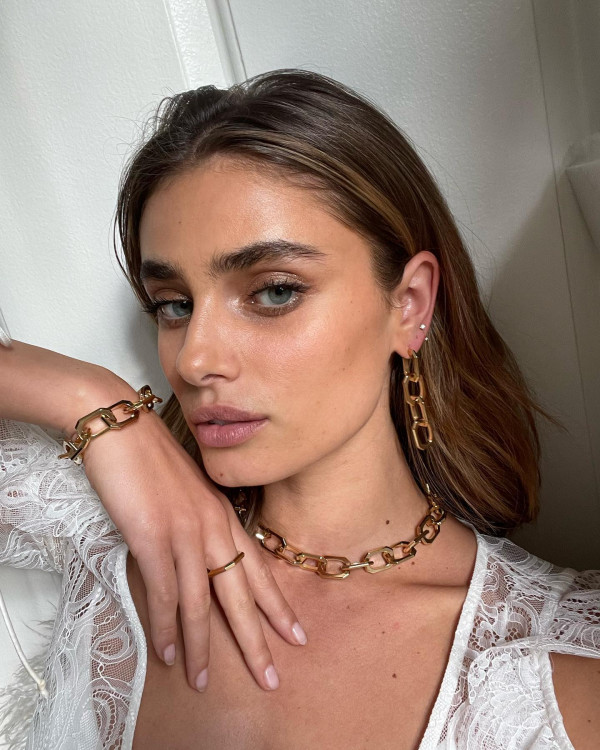 @taylorhill
Fluffy Brows
Carrying on from 2021's thick eyebrow trend, 2022 is all about the bushy brows. Untamable, unshamable and as wild as our colourful eye makeup, throw your tweezers in the bin and embrace your wild and woolly eyebrows. Whether you're a soap brows fan or on the laminated brows trend, keep them big and keep them bold.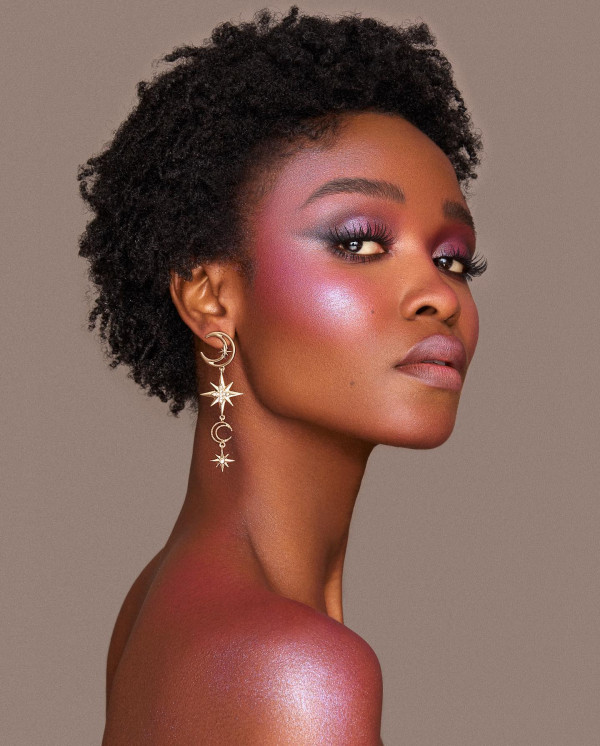 @nikki_makeup
Statement Blush
Years and years of Youtube makeup tutorials have taught us to always apply pink to the apple of our cheekbones for a light, elated blush. 2022 is throwing all you know about the pink pigment down the drain and banishing it completely. In fact, if you apply blush anywhere BUT the cheekbones, you're thinking just outside the box enough to be looking like 2022. Apply blush to the temples, upper cheekbones or even blend into your eye makeup for a fresh take on the humble blush.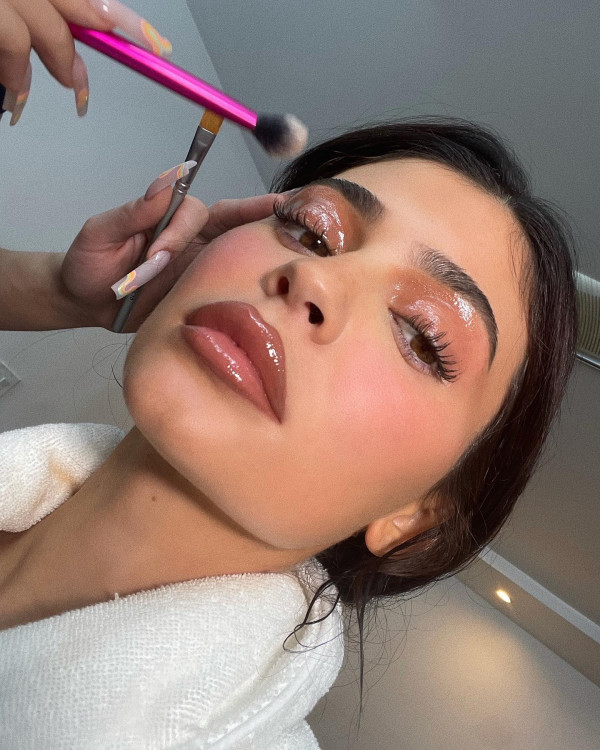 @kyliejenner
Glazed Lips
There are few life lessons learnt from the TV screen that resonate with you for life, but Gossip Girl left a pearl of wisdom when stating, 'lipstick lasts longer but gloss is more fun.' We're here for a good time, not a long time, so start lathering up your lips with shimmer and shine, because 2022 is the year that girls just wanna have fun.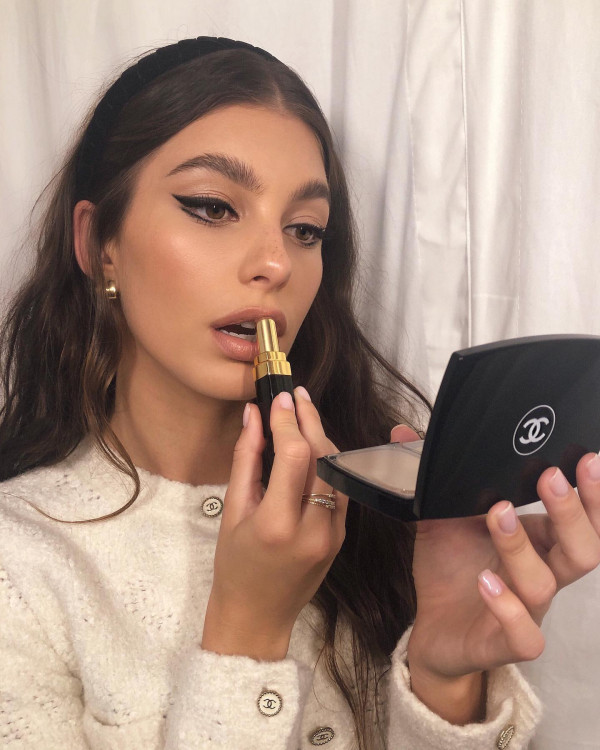 @camilamorrone
Double Wing Eyeliner
To all my girls who find applying the perfect wing as tricky as a game of Operation, today is your unlucky day, because now we're trending two. The effortlessly sexy and meticulously delicate double wing is back and rendering us gobsmacked in its awe. 2022 is the year for steady hands and crisp cat eyes, so get practising.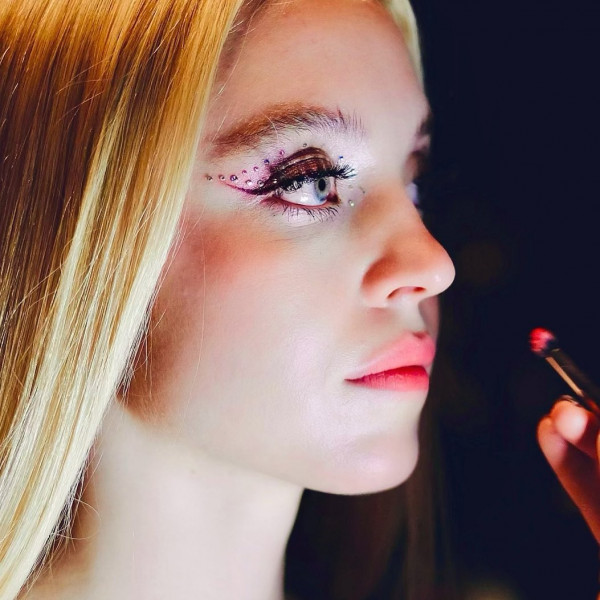 @donni.davy
Embellished Eyes
If Euphoria taught us one thing, it's that no makeup look can be too much. That being said, we're taking the sparkle in our eyes and putting them on our eyelids for a glam, glittery 2022. Rhinestones, razzle-dazzle and shimmering eye-shadows, sparkles are no longer reserved for parties, they're here to stay all year long.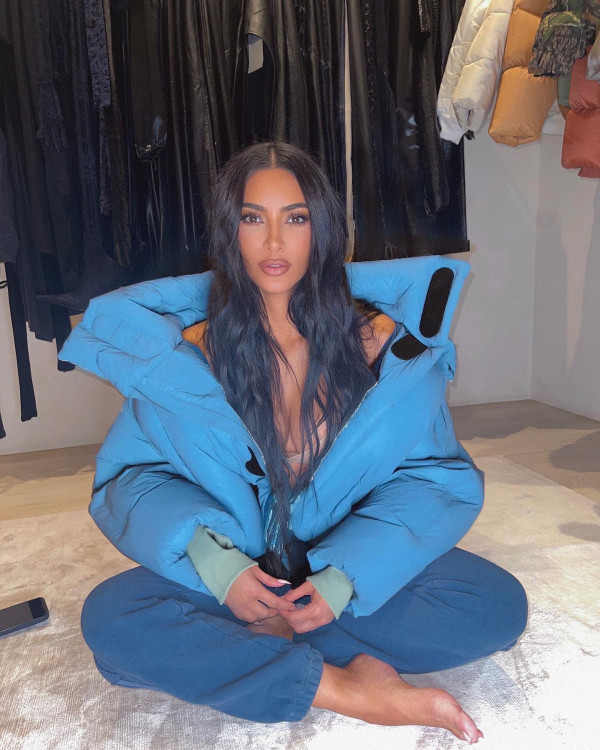 @kimkardashian
Lip contouring
Another 2000s trend making an appearance in 2022 is the luscious lip contour. Why waste time and money on injectables when you can draw them on for a fraction of the price? In 2022, we're painting our lips with sheer colours and lining them in dark shades for the perfect (painless) pout.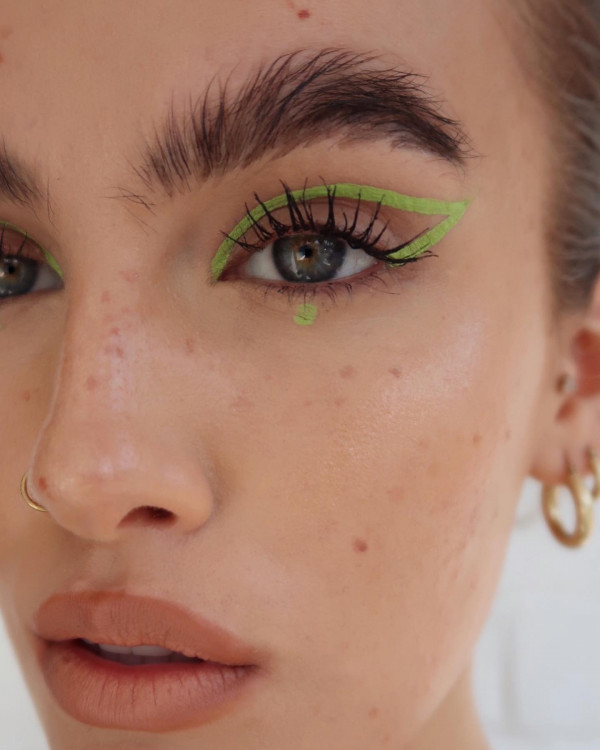 @sophfloyd
Colourful Eyeliner
Make your eyeliner the main character of your makeup looks by adding a pop of colour to your lash line. From layered and colourful cat eyes (as seen on the Versace runway) to negative space liner that plays with shapes and shades, 2022 is all about that fun and flirty eye look, with a colourful twist.