Botox for beginners; I got Botox and this is what happened
To make this is useful as possible, I would like to structure my article by responding to the most common reactions I received when sharing the news of my decision to have Botox.
"Why! You don't need it!"
I could feed you a spiel about how I've been self-conscious about my skin my whole life, but, my reasoning for getting Botox is zip. I was not driven to have this treatment through any form of self-hatred, in fact, more driven by the unwavering acuity that anyone can do whatever they wish to their appearance to whatever degree they wish to take it. Any misogynist who tells you otherwise, will not enjoy this article so if you are said misogynist I suggest hitting the little cross in the top right-hand corner. I've got an overly expressive forehead and I'm a curious cat when it comes to these things, so, what the heck?
I would also like to point out that Botox isn't particularly expensive. It'll set you back close to $20 per unit, and to treat my forehead it took 14 units in total.
But enough about me, without delving too deeply into the scientific explanation behind this wonder drug, I'll give you a brief overview of how it works copied directly from the Caci Clinic website - they offer Botox at 49 locations nationwide! Botox is a non-surgical anti-ageing treatment that is made up of a purified protein that relaxes wrinkle-causing muscles, temporarily softening facial lines, and creating a refreshed youthful look.
The beautiful thing about Botox is it's safe, you can try it for a while, and then if you decide it's not for you – you stop. Your face will return to exactly where it was after a few months and you will never have to think about it again. Botox as a preventative treatment is on the rise, and if its something you're interested in – why not give it a go! If you love it, you'll have to accept the upkeep and the costs that surround that, so this is also something to take into consideration before jumping under the needle.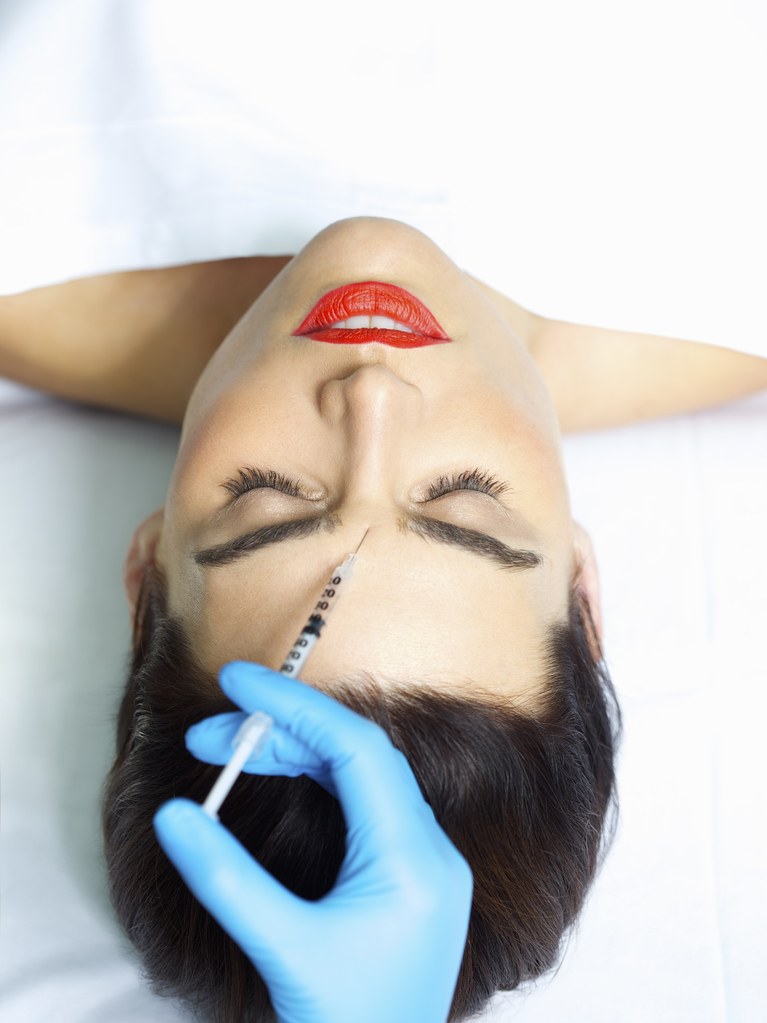 "That's going to be so painful!"
This is a tricky one as pain is relative, but I think I sit pretty smack bang in the middle when it comes to a pain threshold scale and I found this completely manageable! In terms of needles, these ones are teeny tiny and I can't speak for everyone - but it just felt like a little scratch!
My nurse Dianna from Caci Clinic Graham Street was an absolute star, she made me feel totally safe and you can tell that she knew her stuff. The nurse will ask you what your concern areas are and draw little marks on your face where the injections will be administered. It's never pleasant getting an injection and I'm not going to tell you I loved the experience, but it wasn't god-awful either and it is over in the blink of an eye. You get a little squeezy ball to hold which is a bonus.
The treatment doesn't begin to show for a few days, but you'll definitely know once it has. I attempted to raise my eyebrows without a whole lot of luck, and my eyebrows are noticeably more arched making my eyes look bigger. I also feel more awake and have noticed that I don't sweat as much at the gym – another unexpected positive of this treatment!
"You're going to end up looking like Joan Rivers!" (may she rest in peace)
Again, relative. But I had 14 units – which sounds like a lot and not a single person has noticed, (likely to change once this article is published) but gives you a pretty good idea about the severity of the treatment. My forehead looks smoother, my makeup goes on better and my skin looks plumper and hydrated. I genuinely love my results.
If you're wanting to avoid that 'too much work done look' its important to remember that injectables are as much an art as they are a science, so choose your provider wisely.
Like all things beauty related, if it's something that you're interested in getting and you think it will make you feel better about your appearance – there really is no harm. Botox has not changed my relationship with my face drastically, but I'd be lying if I said I didn't prefer the way I look after a few cheeky muscle relaxants.