Hair How-To: Nail beachy waves this summer
Tousled, beachy waves are the epitome of summer hair. Whether you're poolside or at a beach bar, textured surfer-girl tresses are perfect for almost any summer soiree. Now, thanks to Joico, you can create sought after 'I've-just-spent-a-day-at-the-beach' hair, even if you're just spending the day in the office.
Beach Shake and Body Shake from Joico are two products we won't be doing summer without! These products are the fun, younger sisters of Joico's Hair Shake and are hybrids of the hair world, which means they are a combination of ingredients which wouldn't commonly be used together. The combined elements that make up the Beach Shake and Body Shake result in a unique dry-texturised finish, perfect for beachy days out.
Beach Shake uses frizz-zapping moisture and a soft, satin finish which makes for surfy locks without being dry or sticky from too much salt or sugar. With ingredients like coconut oil and beeswax, you can rest assured your hair is being looked after from root to tip. Hair products aren't always known for their beautiful fragrances but with notes of pineapple blossom, pink pomelo, ginger and of course, coconut, Beach Shake is like a cocktail for your hair.
Joico Body Shake builds volume, thickness and density while locking in a velvet matte finish. This is the go-to product for all-day volume no matter what adventure you're on. We love the rich, floral scent of Body Shake and the fact that it incorporates a dry conditioner, to keep hair fresh all-day long.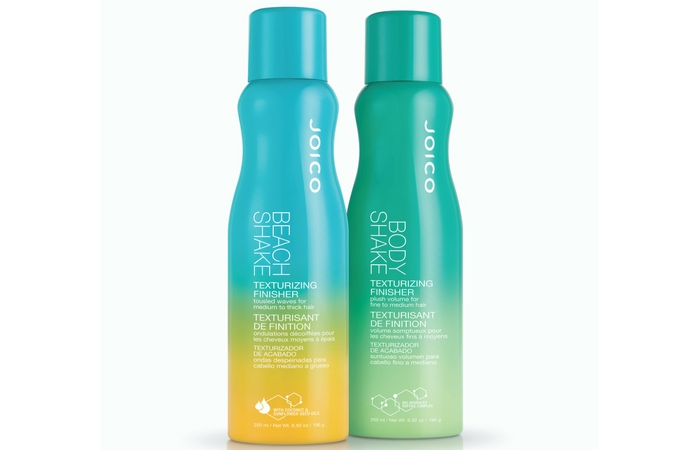 Head here for more, or check them out on Instagram @joicoaustralianz.