Makeup talk with Smashbox Global Pro Lead Artist Lori Taylor
Smashbox Global Pro Lead Artist Lori Taylor talks to Remix about current makeup trends, her take on contouring and the importance of filling in your brows.
How long have you worked with Smashbox? How has it changed over the years?
This year is my 16th year. The whole feeling of Smashbox hasn't changed, we take makeup seriously, but we want you to have fun with it. But I feel like we've evolved and come into the brand that we're supposed to be. Technology has changed, which drives our brand from a product development standpoint. Estee Lauder has allowed us to be in more places, and with them, we're able to do more. They're amazing and want us to be everywhere.
You travel the world so often with Smashbox, how much does the makeup style differ with women around the world?
I've travelled a lot and I've found that women all over the world love Smashbox. They're very aware of our primers. In general, it's the colour choice or the focal area of the face for makeup that changes in different places. Women in New Zealand and Australia love to contour, highlight, and focus on cheeks, and I love that, because I love glow. They're very similar to the women in California who have a really beachy, easy, sun- kissed look.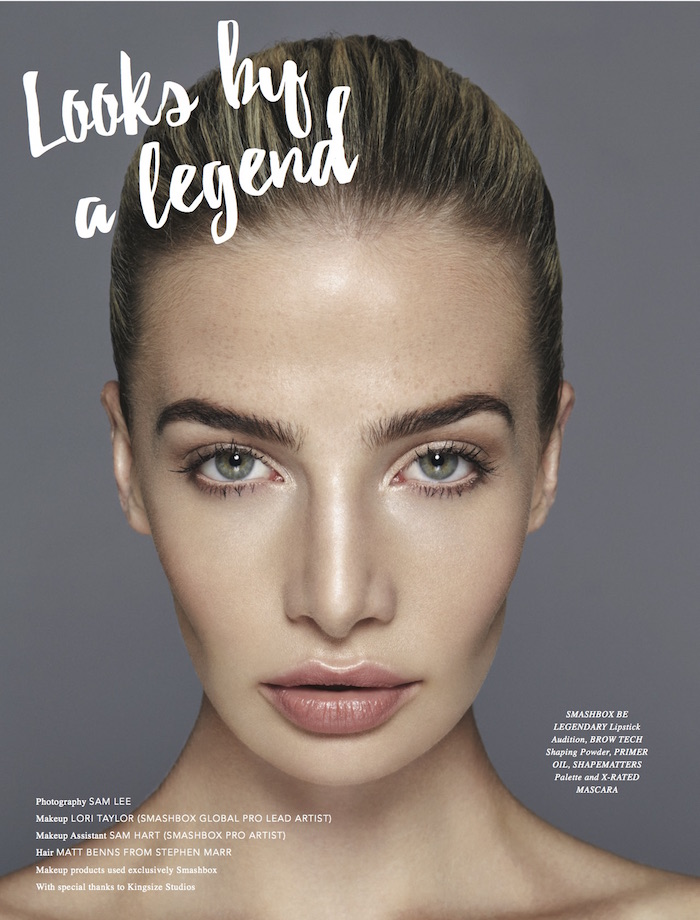 Is there anything women worldwide have in common when it comes to makeup?
It's a lot about skin. Primer is the walk-in product with us, and women everywhere are starting to understand who we are as brand, and also understand foundation and colour. Lips are having a huge moment globally right now, so it's all about lip colours and new lip categories.
What is it like working with (Smashbox founder) Davis Factor?
Davis is like my brother. He knows what he likes; he's very creative, and he gets makeup. It can be really hard, some photographers get the shot, but they don't understand makeup, it's foreign to them. But Davis understands it.
You have worked backstage at so many amazing events, do you have a favourite?
Recently I was backstage at the Superbowl grooming Bruno Mars, and Beyoncé and Jay-Z walked past me, and I saw their little girl. Chris Brown and Lady Gaga were there too. That was a huge, huge moment. Every day at our studio in Los Angeles we have people in for shoots, you might walk by and see 'S. Bullock' on the door or 'R Reynolds or 'Rihanna' was there shooting Puma.. Every day at the studio we have those exciting backstage, behind the scenes moment.
Contouring and strobing have taken over the beauty world lately. What's your take on these trends?
We've always done contouring, we had a contour kit about five years
ago and only makeup artists understood it back then. Fast-forward three years, and boom. I love contouring. You need to contour, because when you put foundation on, you're erasing flaws, but you're also erasing the natural multi-dimensional look of the face. Contour was created to put that back in. The one thing I do love about the Instagram girls is that they have put a spotlight on makeup. The thing with contour is that it isn't a makeup, it's a tool. Proper placement is key, and our kit breaks it down with instructions. At Smashbox, we do highlight, contour and warmth. It's about warming the complexion back up after contouring with a cooler, taupe tone that creates a shadow on the face.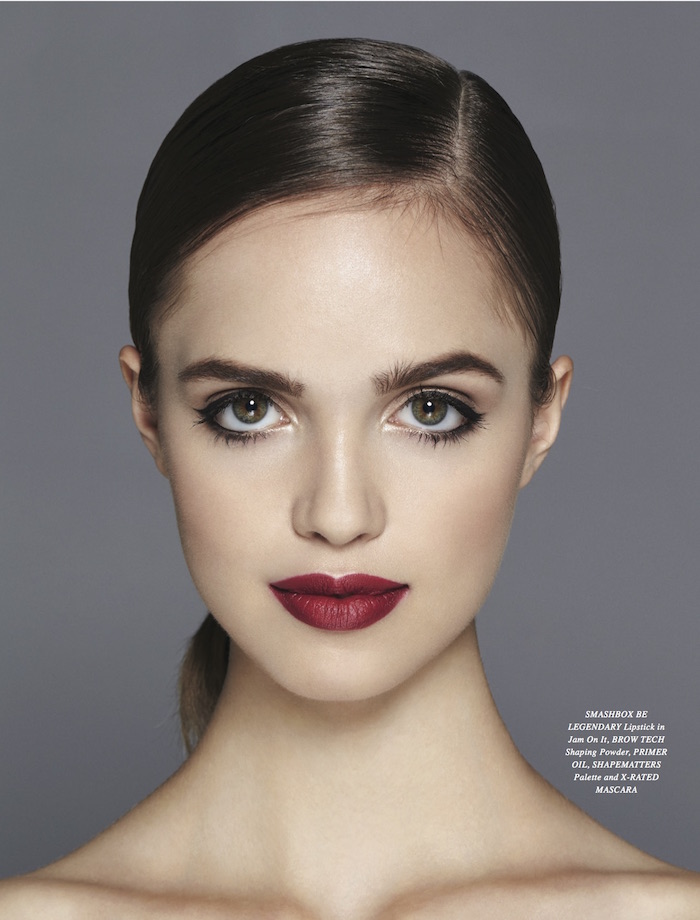 Name five products you think every woman should have in her makeup bag?
A perfect primer. A foundation that will work with your skin type and texture –anything from a BB cream, tinted moisturizer right through to a full cover. A concealer that can do double duty when you need extra coverage. A pop of colour on the lips, this doesn't have to be bright, it can be sheer or a lip stain. Then lastly a brow product. I would say mascara, but I think brows are more important that mascara – women all over the world are going to die that I just said that.
What can we expect to see with makeup trends in 2016?
We will see a lot of multi-use products coming through that give a beautiful pop of colour to cheeks and lips. Cheeks are about to have a big moment. Colour correcting is about to become huge too; we're going to teach people how to make their skin more skin-like and less makeup-like. There will be pop art inspired makeup; we've seen a lot of blue liner and blue shadow on the runways. There's going to be a massive rose gold trend; think warmth, terracotta and '70s gorgeousness on the face and cheeks. And the dark lip is here to stay.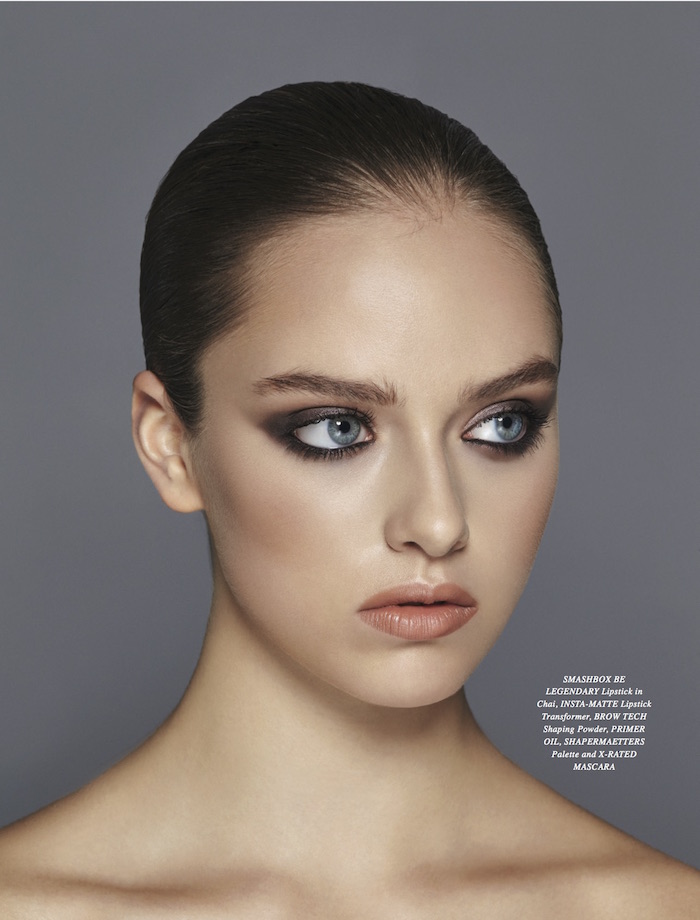 To achieve the perfectly glowing skin seen in Lori's makeup looks above, use Smashbox Primer Oil. Check it out here.