Wake up easier: Songs that'll get you energised in the morning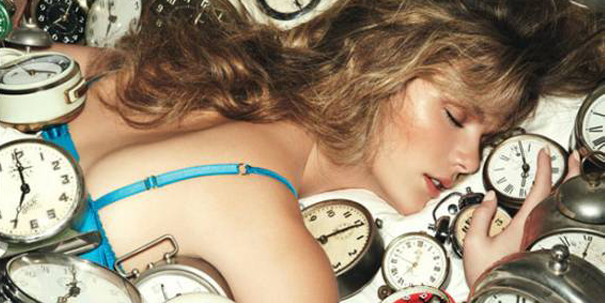 Some days it's an absolute mission to get out of bed, even with the promise of a coffee and a hot breakfast (yes, we're talking to you, Monday). Thankfully the guys at Spotify have come up with a perfect
Wake Up Playlist
with the promise of tunes that'll not only help you to wake up easier, they'll have you jumping out of bed feeling refreshed and energised. Spotify teamed up with an American music psychologist, David M. Greenberg, to create the playlist and songs were chosen because they all used three key musical ingredients proven to help wake people up in the morning:
Music that builds:
No one wants to wake up with a bang, it's better to have music that gradually builds up. This will help you to wake up more gently.
Positivity:
We can all admit to being a little moody when we wake up sometimes so adding some positive lyrics to our morning can help us wake up on the right side of the bed.
Strong beat:
A song that has a fast beat and uses bass and drums will get you up and moving and ready for the day. The playlist is filled with the latest hits from the radio as well as some good ol' classics from back in the day. Check it out below:
Coldplay - Viva La Vida
St. Lucia - Elevate
Macklemore & Ryan Lewis - Downtown
Bill Withers - Lovely Day
Avicii - Wake Me Up
Pentatonix - Can't Sleep Love
Demi Lovato - Confident
Arcade Fire - Wake Up
Hailee Steinfeld - Love Myself
Sam Smith - Money On My Mind
Esperanza Spalding - I Can't Help It
John Newman - Come and Get It
Felix Jaehn - Ain't Nobody (Loves Me Better)
Mark Ronson - Feel Right
Clean Bandit - Rather Be
Katrina & The Waves - Walking on Sunshine
Imagine Dragons - On Top of the World
MisterWives - Reflections
Carly Rae Jepsen - Warm Blood
iLoveMemphis - Hit The Quan
Words by Daisy Conroy-Botica