Thinking about adding protein to your routine? Here's what you need to know first
It's a new year and you've made the decision: you want to be healthier. Whether it's an exercise goal—like gaining lean muscle or weight management—or a new diet and you want to ensure you're ticking off all the key nutrients, you've most likely encountered protein powder. With increasingly more protein powders to pick from, it's important to make an informed decision about what type is best for you. Good news - we've got the scoop.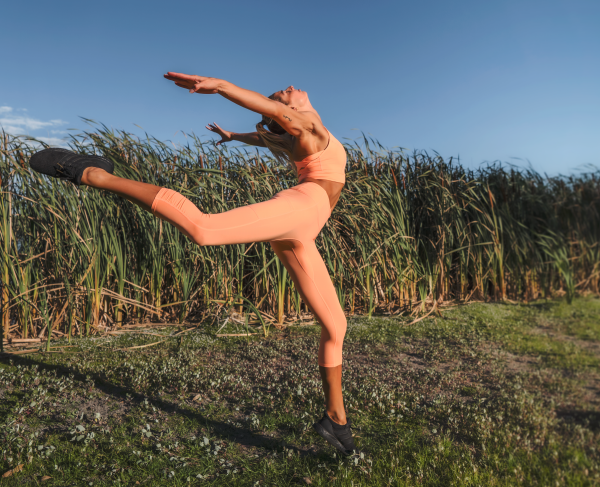 First things first - the benefits
Put simply, protein is made up of amino acids, which provide the building blocks for cells to function optimally. The body can make 11 of the 20 amino acids but the rest, essential amino acids, need to come from our diet. Protein supplements aid the supply of amino acids to the body and can support health goals like muscle repair, energy, bone development, hair growth and more.
Not all are created equal
Protein powders can be derived from dairy, eggs, rice, soybeans or peas. The two most common types of protein powder are pea and whey. Whey protein has long been popularised for athletes due to its high biological value and absorption rate. It's derived from milk or dairy products and contains lactose. It is a 'complete' source of protein (full amino acid profile). For some individuals though, animal derived proteins can be harsh on the digestive system and may cause inflammation. That's where a plant-based option, like pea protein, comes in. Pea protein can provide similar benefits to whey protein, without the dairy allergens and digestive disturbances. As a vegetarian and vegan-friendly alternative, as well as naturally gluten-free, it's fast becoming equally popular. It's also considered more appetising than its counterpart – added bonus.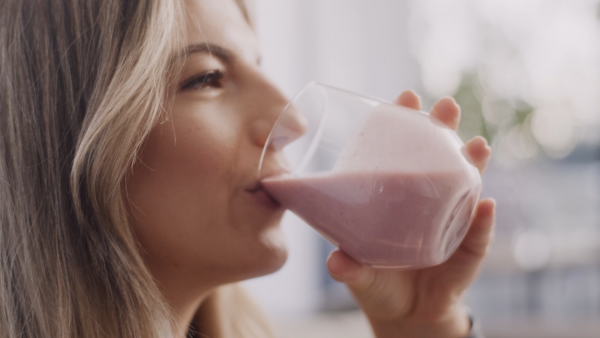 What is pea protein?
Peas are a complete source of protein with all nine essential amino acids

High in fibre and vitamins

Easy to digest

Hypoallergenic

The European Golden Pea is believed to be one of the best in the world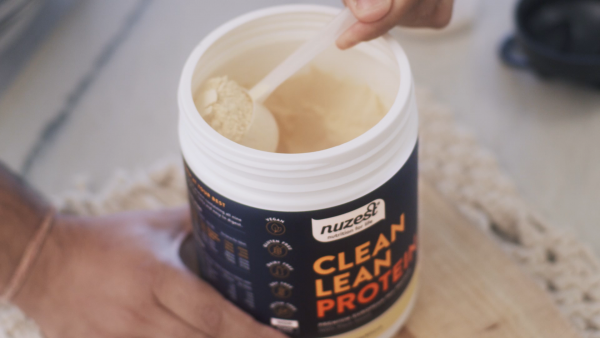 Nuzest Clean Lean Protein is made from the highest quality European Golden Peas grown in Northern France. This high concentration base makes it one of the most superior pea protein isolates on the global market. Typical pea proteins boast a protein content of 80-85 percent, while Clean Lean Protein contains up to 88 percent. Free from common additives—like GMOs, gluten, crustaceans, eggs, peanuts and soya—as the name suggests, it's clean and lean on ingredients. The most important element to consider when looking for a protein powder is to ensure it's developed from quality ingredients. Then, scoop away and tick off those health goals!