SKYCITY SPOTLIGHTS: Remix dines with Laidback Luke at Huami
Huami has cemented itself as a mainstay of the prestigious Federal Street Skycity dining precinct in record time. Serving up the finest Chinese-inspired fare in Auckland, alongside a carefully curated, imaginative beverage list, Huami delights patrons with top-notch Skycity hospitality in an interesting space with surprising art works, teapots and décor features in every nook and cranny. The restaurant was a natural choice for Remix owner Tim Phin when he took EDM giant Laidback Luke out for dinner ahead of his headline set at Our:House Festival last weekend.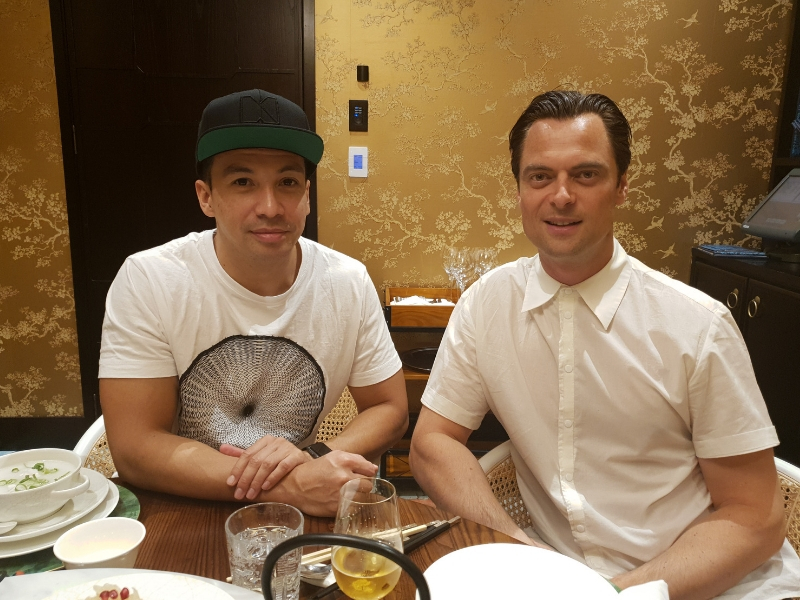 The pair sat down to a jealousy-inducing spread including: Huami's famed wood roasted Peking duck, pork & leek fried dumplings, the incredible Dim Sim platter, the honey glazed pork char siew, and Luke's favourite, the Congee. The food was served with some of the beverage heroes of the restaurant: tasty Baijiu (a Chinese rice wine spirit), and Auckland-based Scapegrace Gin, which recently won World's Best London Dry Gin for 2018. Huami is also home to NZ's best Sommelier of 2018, so the wine selection was beyond belief. Tim and Luke were also privy to the Floxtail; celebrated local artist Flox had her hand in much of the artwork throughout Huami, particularly the beautifully intricate bar, and the cocktail is inspired by her work. Almost too pretty to drink (almost!).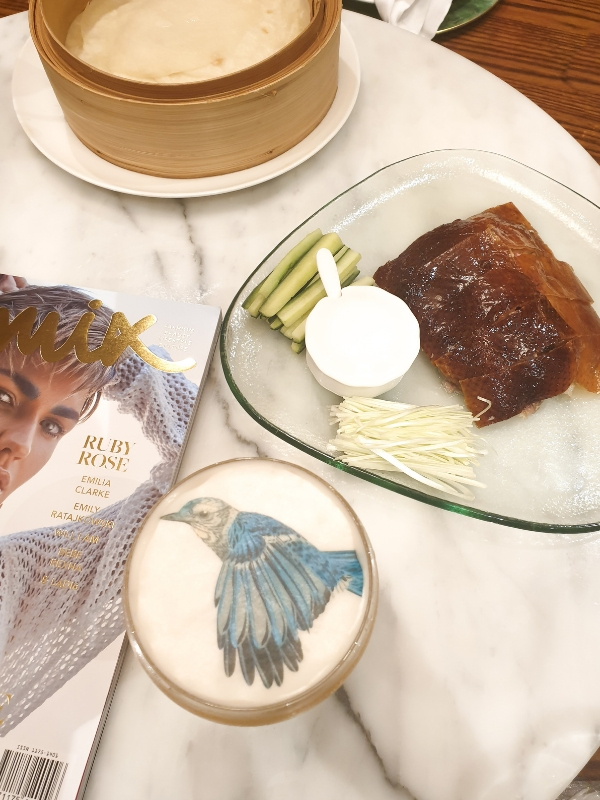 With happy bellies, Tim and Laidback Luke got down to business and talked music production, the EDM genre and what's up next for the star.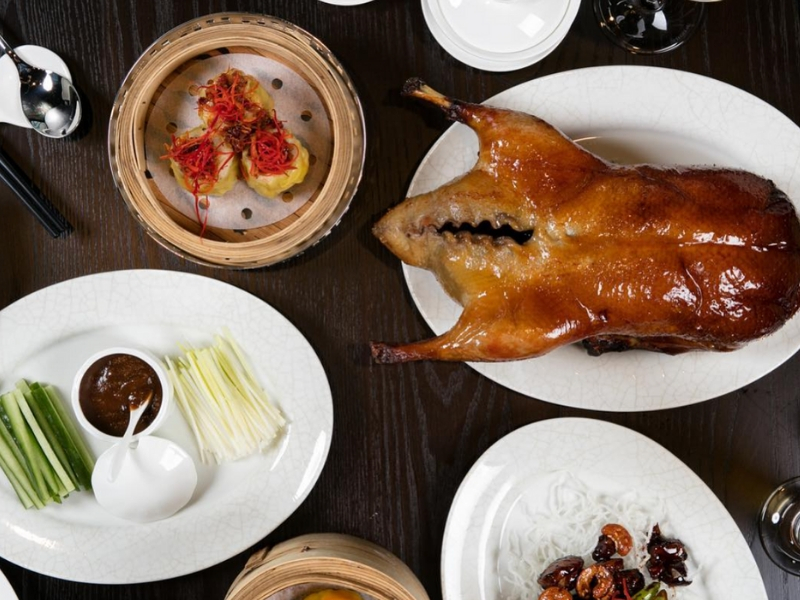 So Luke, how'd you get the name 'Laidback Luke'?
"In the mid 90's you had people like Carl Cox, Carl Craig and Todd Terry and I thought those names sounded so cool. I originally had a different artist name in mind but Gaston from Chocolate Puma said I needed to do something with my real name, Luke, as well. So I was like "Ok" and the I wanted a double lettered name. I heard Snoop Dogg's track 'Gin and Juice' on the radio: "Rollin down the street, smokin indo, sippin on gin and juice, laid back..." I was like "That's it! I'm gonna attach that to my name." And then later my family and friends said it really fitted my personality but obviously not really my music or my energy behind the decks."
Tell us about what you've been up to the past few years?
"A lot. A tonne. Still touring the globe, still putting a lot of tracks out, still pushing talent through my Mixmash - Ones to Watch label and Mixmash - Deep. Recently got back into the remix game which I enjoy very much right now. Oh, also, three years ago marked the start of my vlog. Very much enjoying that, it has become a new hobby of mine, showing people how I live, how I travel but also spreading my experience and knowledge."
Yeah, you're quite technical. Someone on the radio said you are a legend of doing master classes and all that – so why is that? You just love the technical side of it as well?
"Coming up as a young talent myself, I always looked for someone to mentor me and I was very lucky to have Chocolate Puma around to show me my basic steps into producing and everything. I always wanted to become the guy I was always looking for, but even in deeper aspects of life and so whenever I got the chance later, I was very much open to new talent and this is actually what sprouted my Laidback Luke forum. We've had a bunch of big professional names coming from there."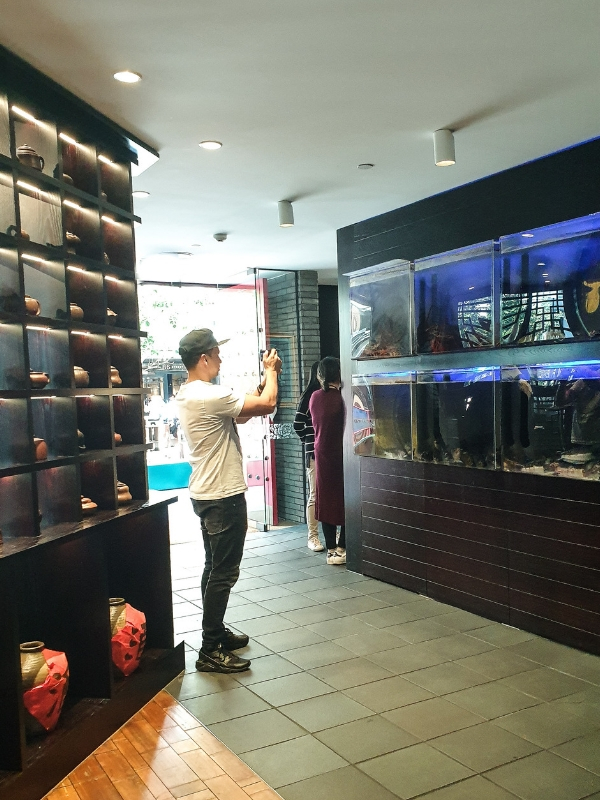 So what's the next tune you've got coming out in the next few months?
"My next track coming out is going to be my collaboration with Jewelz & Sparks. I've been playing it throughout the summer and it's basically me going back to some of the earlier pre Dutch-house type of sounds. This is actually what I've been pushing within my remixes as well. I call it 'Twisted House' now-a-days. So my old track 'Break Down the House' is the prime example for 'Twisted House' and it's time for me to start owning it and making more of it."
Cool, so that was another question I was going to ask - how has the music changed with the big EDM boom over the past 10 years?
"Oh it has changed a lot. I've been talking with various colleagues about the EDM boom and a lot of them are so confused right now. The thing for me is that I was there before the EDM boom and I'll be there after. I don't need to jump on a bandwagon, or go astray… a lot of people got used to the fancy lifestyle that came with the EDM boom, the private jets and the Vegas fees and that sort of thing. I'm not interested in that. What I'm more worried about is, for instance, with trap music, especially in America, is that it's taking over right now from dance music and I would love to still have like a young generation being enthusiastic about DJing, about producing dance music, about going out, going out to dance music parties. I'm really cautious about that, and I don't ever want to lose that."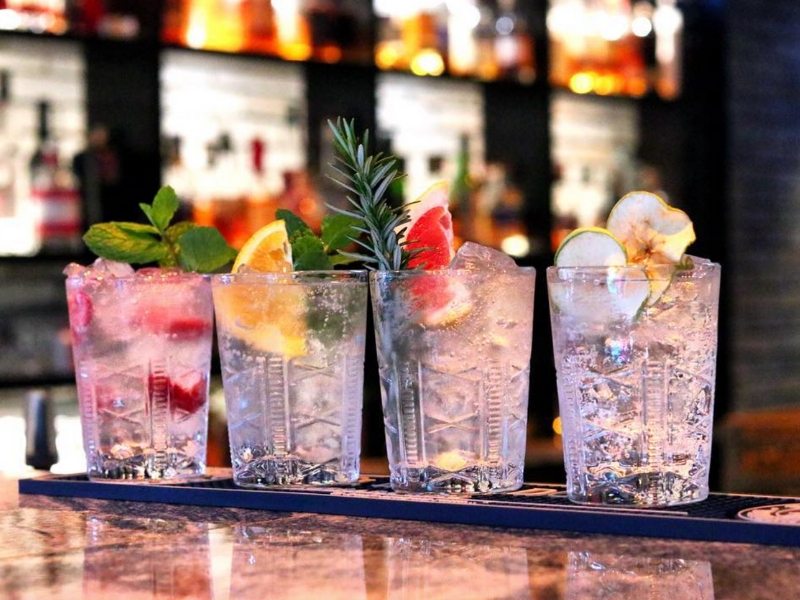 Tell us what you love best about New Zealand!
"What I love about New Zealand is that it's very chill. I think yeah you guys are even more relaxed than Australians! What I like as well is that this is the place where Hobbiton is. Four years ago, I went to Hobbiton and it is legendary."
And you've done the Sky Tower, the Sky Jump?
"I did that as well four years ago, it's insane! We actually needed to drive half an hour four years ago for that and now I'm actually staying here. It's awesome."

Do you want to talk about any projects you've got coming up?
"I'm back on the remix trip, with those 'Twisted House' remixes; my newest one is the official remix for Tiesto and Dzeko's, 'Jackie Chan'. In December my Armin Van Buuren remix, 'Sex, Love and Water' will come out and then at the end of December, I have Afrojack and Mighty Fools 'Keep it Low' coming out as well!"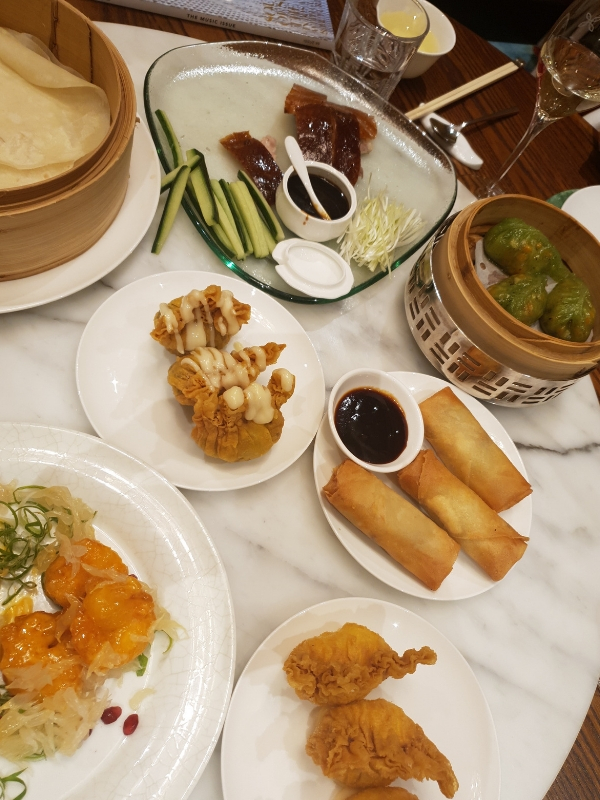 Give us a production tip we need to know?
Especially in this generation, you need to use your ears more. Focus less on meters, settings, plug-ins and that sort of thing. A really common question we often get it is "Which plugin do I need to make the best music?" or "What is my most valuable plugin?" and the truth is, there is no such thing. You can either learn to know everything about one certain plug in and use that for your advantage, but, within all of this, music is an emotion and music is a feeling and that goes aside from all the metering that a lot of kids tend to do now days.


We will be back to Huami as soon as we can to check out their soon-to-open PJ Garden Bar, which promises to make our Skycity summer dining experience better than ever!
Laidback Luke
Instagram: @laidbackluke
Spotify here.
Huami
Skycity, 87 Federal Street, Auckland CBD.
Website here.
Instagram: @huamiakl