Roku presents Hanami at Azabu
Hanami, which translates to "watching blossoms," is a cherished 1000-year-old Japanese tradition that revolves around celebrating the ephemeral beauty of spring. As the cloud-like pink sakura flowers bloom, it marks the arrival of a new season filled with the promise of renewal and rebirth. This year, from the 20th of October to the 19th of November, Roku Gin invites you to experience the enchantment of spring in Japan at Azabu Mission Bay. This celebration not only pays homage to nature's fleeting beauty but also offers a nod to the rich traditions of Japanese culture. "Roku presents Hanami at Azabu Mission Bay" is a modern interpretation of this timeless festival, promising a multi-sensory dining and gin-tasting experience like no other.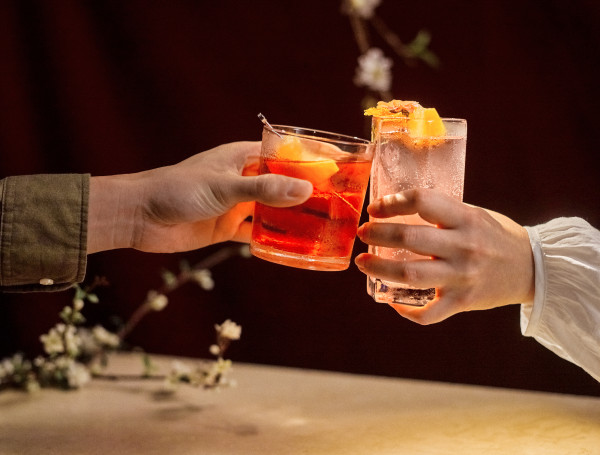 This event is a tribute to the annual ritual of welcoming spring. Guests will have the opportunity to savour signature drinks from Roku Gin's bespoke spring cocktail list, carefully curated to complement the fresh offerings from Azabu's new spring menu. In addition to the delectable dining and gin-tasting experience, guests can book an exclusive add-on experience during this six-week celebration. The "Sip and Paint" classes, held in the iconic Stonehouse, offer a unique opportunity to immerse yourself in the world of art. These classes are hosted by renowned artist Ema Frost, who has extensively travelled throughout Japan, training in various art techniques. Guests will have the chance to work with gouache, an opaque watercolour, to create their own original painting that they can take home as a memento of this special occasion. A touch of gold is added to the creations to bring a touch of luxury, making the "Sip and Paint" experience a truly unique way to celebrate the best of spring.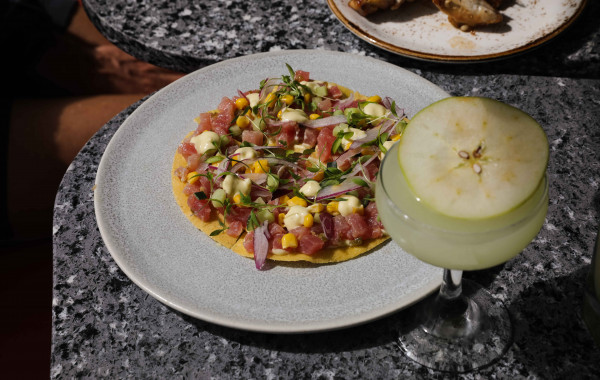 Tickets for this experience are priced at $135 per person. The ticket includes three Roku Gin cocktails, four tasting plates from Azabu, and the painting class led by the talented Ema Frost. All art materials will be provided, ensuring that you can fully immerse yourself in the creative process. The event will take place on Thursday evenings at 6:30 p.m. on 26.10.23, 2.11.23, 9.11.23, and 16.11.23. As well as Sunday lunches at 1:00 pm on 29.10.23, 5.11.23, 12.11.23, and 19.11.23.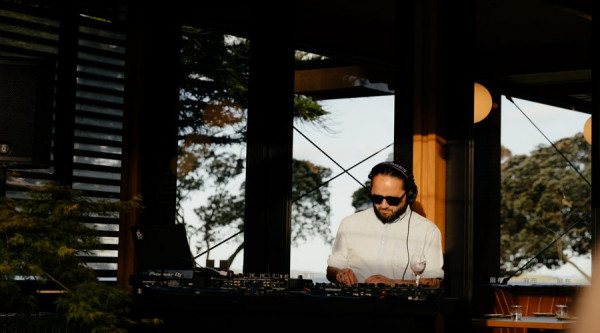 Experience the vibrant sounds of spring with Roku Gin as you bask in the warm, Sunday sun, cocktail in hand. Gather your friends for Azabu's enchanting Sunday Spring Beats event, featuring a delightful musical journey curated by the talented Bobby Brasuka. The perfect opportunity to immerse yourself in the perfect blend of refreshing libations and soulful tunes. Mark your calendars for a series of unforgettable Sundays, starting from the 29th of October and continuing until the 19th of November. From 1 PM to 4 PM, you can unwind and savour the atmosphere as the melodies of Bobby Brasuka's music fill the air.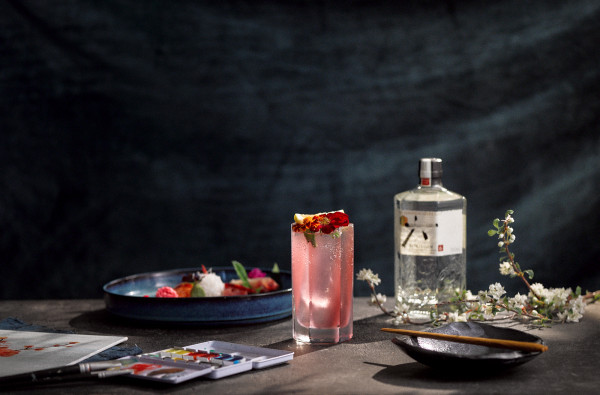 About Roku Gin
Roku is a meticulously crafted Japanese artisan gin, deriving its name from the number six. It is distilled using a precisely balanced selection of six botanicals, each cultivated in accordance with the Japanese concept of "Shun," pronounced as "shoon." This tradition involves harvesting ingredients at the peak of their flavour and perfection during each of the four seasons. Roku's botanicals, including Sakura flower, Sakura leaf, Yuzu peel, Sencha tea (green tea), Gyokuro tea (refined green tea), and Sansho pepper, are gathered in their prime to extract the richest flavours and meticulously distilled to encapsulate the blessings of nature.
Don't miss the chance to be a part of this incredible series that beautifully blends tradition, art, and the celebration of spring. Tickets are available for purchase now through iTicket, so secure your spot and embrace the spirit of Hanami with Roku Gin at Azabu Mission Bay.