Remix's definitive guide to Mother's Day gifting
Mother's Day is right around the corner, and when May 14th comes around having the perfect gift wrapped and ready to go is essential. Dedicating a full day to spoiling your Mum whether biological or one you chose for yourself is so important, and if gift-giving is your love language, our gift guide is a great place to start. Compiled below is a list of some of our personal favourite pieces in the Remix office, as well as some bits and bobs that we're gifting our Mothers ourselves. From fragrance to champagne, tie a bow around your favourite piece and cement your place in the favourite child spot.
For the Mums with a better beauty cabinet than you: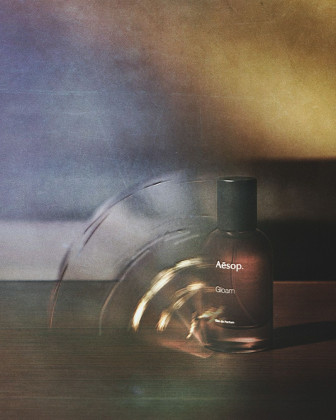 The newest fragrance in the beloved Aesop collection is 'Gloam.' With notes of fresh Neroli and sweet Orange Flower, entwined with rich, warm notes of Mimosa, Rose, and Cardamom, this EDP is a love language made for those cold, winter days.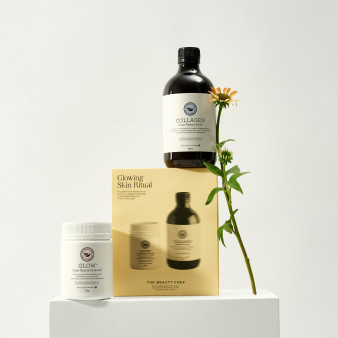 The Beauty Chef Glowing Skin Ritual Kit
If your motherly figure is one who loves a good glow session, the Beauty Chef Glowing Skin Ritual Kit is the perfect gift to give. A perfect pair made up of the best-selling GLOW Inner Beauty Essential and the COLLAGEN Inner Beauty Boost, this mighty duo is sure to put a smile on her face, and who knows, she may let you use it too.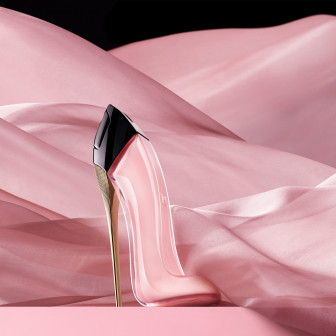 Via @carolinaherrera
Carolina Herrera 'Good Girl Blush' Fragrance
The iconic Carolina Herrera stiletto is back and dressed in pink. Scents of Italian Bergamot, Almond Oil and Mandarin have been entwined with beautiful base notes of warm Vanilla and Tonka Bean, creating the perfect fragrance for the Mum who loves a bit of sweetness in their life.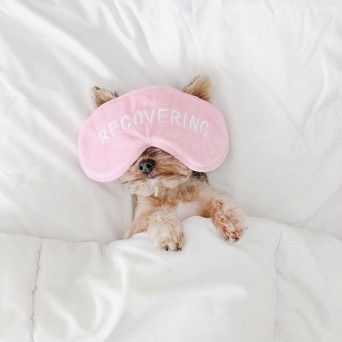 Via @caci_nz
Venture out of the skincare cabinet and gift the wonder of downtime and relaxation with a Caci gift card. With an endless choice of treatments ready to suit her personal needs, from microdermabrasion to injectables to LED light therapy, Caci has it all.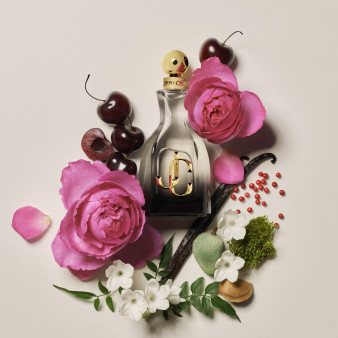 Jimmy Choo 'I Want Choo Forever' Fragrance
Intoxicating aromas of rose and spicy pink peppercorn come together to create Jimmy Choo's 'I Want Choo Forever.' Complimentary to these are notes of black cherry liquor, jasmine sambac, warm vetiver, and base notes of earthy moss, vanilla, and tonka bean. An enchanting, flirty fragrance, this is one for the ladies who love a night of ambience and sophistication.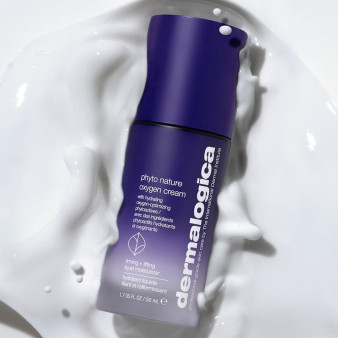 Dermalogica Phyto Nature Oxygen Cream
Give the gift of deep hydration with Dermalogica's brand-new Phyto Nature Oxygen Cream. Lifting, firming, and revitalising all in one, this product is one that gives a lasting effect and one that she won't be able to stop repurchasing.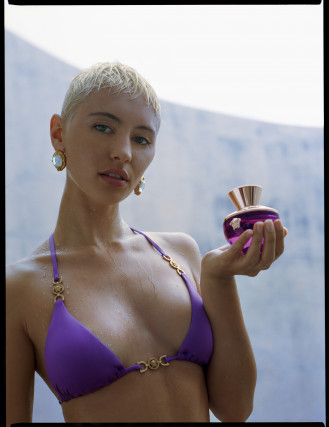 Versace Pour Femme Dylan Purple EDP
The newest addition to the oh-so-iconic Versace Dylan fragrances is the Dylan Purple EDP. Delivering joyful elegance through notes of sparkling bergamot and freshly harvested orange, this fragrance invites you to travel to the Italian Coast and soak in its iconic citrus scents. Not to mention the regal purple of the bottle finished with rose gold embellishments, and of course, the iconic Medusa Head, making the perfect addition to your boujee beauty collection.
For the retail Mums:

Via @thediamondshop
Earrings from The Diamond Shop
Tying a bow around a pair of diamonds from The Diamond Shop is the perfect declaration of love and sophistication, and as soon as you gift them, you'll never see her without them on again.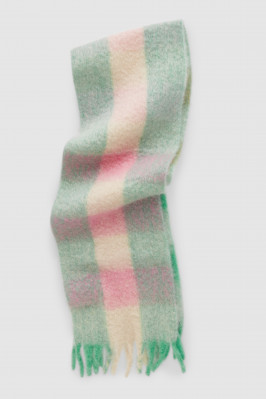 The cosy season has arrived, and it's the perfect time to wrap up something that'll give her both style and comfort. COS' Oversized Check Scarf is the perfect way to make her feel warm and well-loved throughout the colder months, we guarantee she will thank you for it time and time again!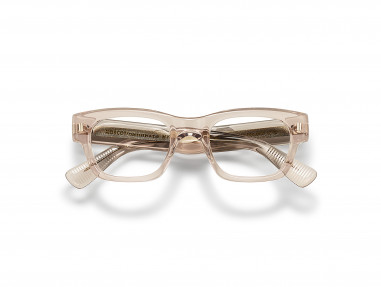 Whether blue light or prescription, gifting a chic pair of spectacles will always go down a treat. The Zogan style from Moscot is a personal favourite in the Remix office, available in six beautiful colourways and always ready to turn heads wherever she goes.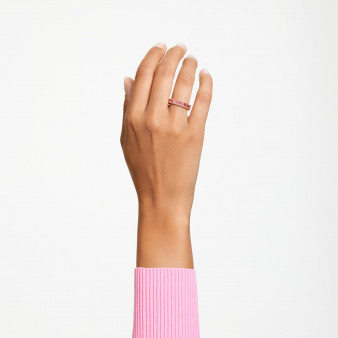 Help her accessorise each and every outfit with finesse with the Matrix ring from Swarovski, boasting both playful and elegant features. Each crystal is cut in a beautiful baguette princess style, delivering elegance and the ability to stack easily, and when it's available in four different colourways, there's bound to be one in there for her.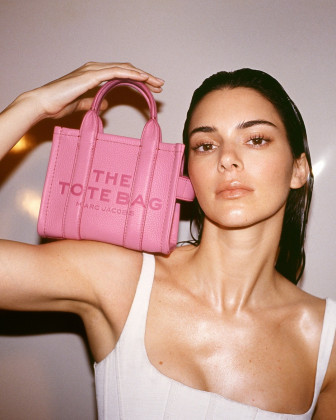 Via @smithandcaugheys
Marc Jacobs from Smith & Caughey's
Wrap up a Marc Jacobs bag and send her heart soaring as she deserves.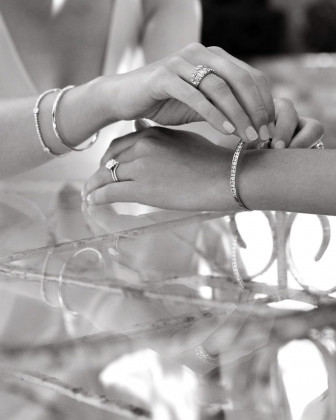 Via @michaelhillj
Michael Hill 'Forever Timeless' Collection
Delve into the Michael Hill 'Forever Timeless' collection and find pieces that are bound to be forever cherished, from diamond tennis bracelets to prized Solitaire Stud Earrings. Tying a bow around a jewellery box is the perfect present, and as the saying goes… "diamonds are a girl's best friend."
For the homebodies: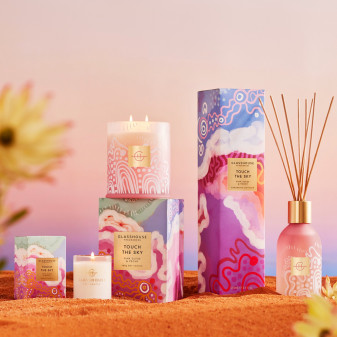 Glasshouse Fragrances 'Touch the Sky' Mother's Day Collection
You can never go wrong with a good candle. Glasshouse Fragrances has teamed up with contemporary indigenous artist and designer, Rachel Sarra, to curate a beautifully decorated collection of pink suede and peony-scented household fragrances from soaps to diffusers to, of course, candles. Boasting notes of sweet peony, rose, sandalwood, and musk, this scent is bound to illuminate any space.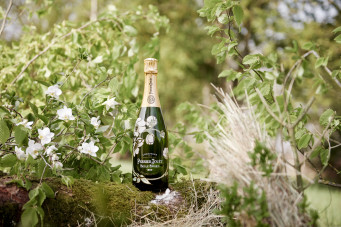 Perrier-Jouët Belle Epoque Vintage
A bottle of bubbles is always a very special gift, and when it's made by one of France's most historic champagne houses, there's no room for disappointment. Sip on luxury with Perrier-Jouët's Belle Epoque Vintage and let the effervescence of each drink transport her to the French countryside.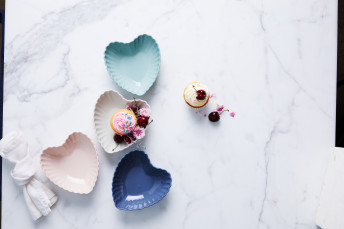 Wiltshire Petite Petal Heart Bowls
For the hostess with the mostest, the Wiltshire Petite Petal Heart Bowls are the perfect way to dress a table or dish out her favourite meals.
If your Mum or Motherly figure sits more on the philanthropic side, World Vision's Smiles Gifts provide a heart-warming present, giving her the ability to change the lives of Mums living in some of the toughest places in the world.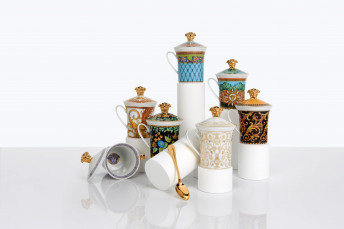 Versace homewares from Michael Joyce at Smith & Caughey's
The iconic Medusa-dressed homewares is a surefire way to luxe out any living space, and Michael Joyce's incredible range, the only difficult part is choosing which piece she will love the most.