'Remix gets Ripped' – Sam Bluemel tries Les Mills GRIT
Winter's here but that doesn't mean it's all comfy pants and cheat eating, and we at Remix are determined to prevent the summer months (read: beach attire) from surprising us. Instead, we're hitting up Les Mills for a regular dose of motivation via their international group training classes.
Les Mills has long been a part of our fitness landscape here in NZ, with their energetic billboards around town, amazing reputation and group training schedule like no other. As a qualified personal trainer and group fitness instructor myself I had never actually spent much time before now experiencing all they had to offer, with most of my fitness time being spent outdoors and with personal clients.
Cue our 'Remix Gets Ripped' winter challenge, an opportunity for myself and the rest of the Remix crew to get sweaty and smash some serious fitness goals together, one class at a time at Les Mills. And I have to admit, having transitioned to a job that's more desk than it is movement, I'm happy to take as much motivation as I can find to keep up those good habits over the winter.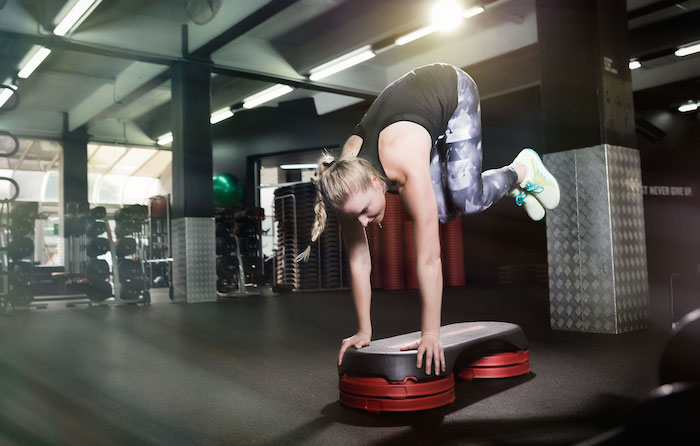 Gearing up for the hard stuff I chose I take on the Les Mills Grit classes, focusing on the high intensity, 30min cardio version that had me working up a sweat faster than you can say 'burpee'. From the second we started I was hit with a wave of energy from our fierce instructor, music cranking to a beat that took no prisoners with a class as fast paced as it was varied. There was a great mix between on-the-spot cardio (think mountain climbers and box jumps) and resistance exercises that had me grateful the class was a short and sharp half hour.
To me there are a few essential factors of any group training class for it to become a regular sweat date: it must be fun, varied, motivating, and most importantly of all, make me feel as though the bod has got an effective workout from top to toe. This one ticked them all. After giving Grit a try I'm officially converted to the Les Mills way – I walked out of there feeling exhausted but happy, with fresh motivation to push my limits even further the next time around.
If you want to give Les Mills Grit (or any of the other Les Mills classes) a go, head here for more information.