Native's Best; introducing New Zealand's first Hard Sparkling
Ready-to-drink mixers are enjoying soaring success. Imbibers are seeking convenience, sure, but as the category widens and develops with a vast range of nuanced and niche flavours, the ready-to-drink market has to outdo the quality on offer somewhere else.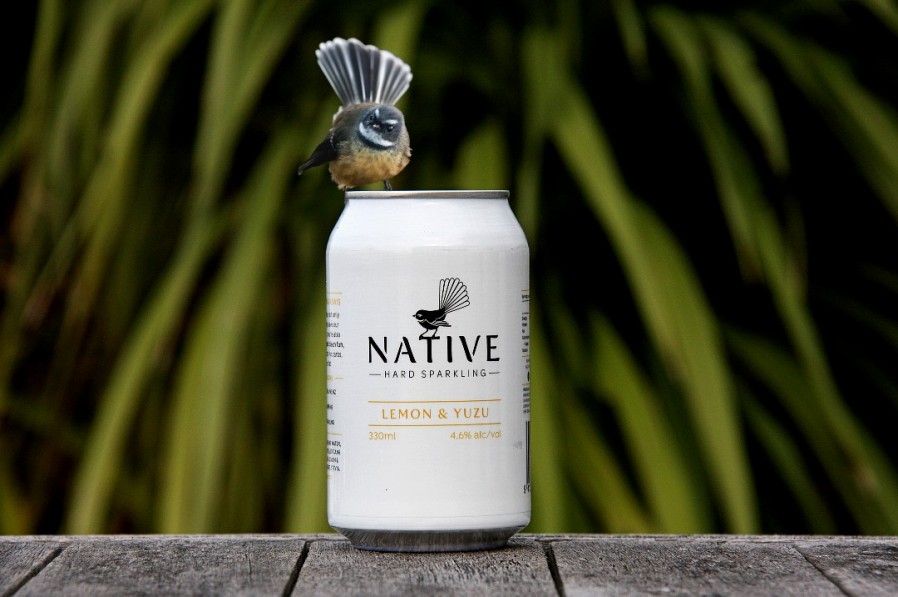 Native's mission is to see native species thrive just like the abundant pīwakawaka/fantail
This is where Native comes in, a family-owned-and-operated New Zealand business, Native ticks all the mandatory boxes; it's health-conscious, being low in sugar, carbs, and calories, it has a sleek can that will look great on your gram, and they're made with all-natural ingredients.


But what truly sets Native apart, besides the award-winning taste, is their partnerships with conservation projects across Aotearoa. Kiwis such as Pūmanawa and MB109 are being supported at the Pūkaha National Wildlife Centre with every purchase. If for some strange unbeknownst reason Kiwis aren't your thing, they also support Trees That Count, a charity that aims to plant more native trees across the country. Deputy Editor Kate Milliken spoke with brother and sister Guy Hobson and Brooke Hobson, to discuss the purpose, process and plans of Aotearoa's conscious Hard Sparkling.
What do you think sets Native apart?
Guy - Native's simplicity and taste. We use a stripped-back base of neutral alcohol from fermented and distilled cane sugar that's odourless and tasteless, rather than gin, rum or vodka. Then we add real fruit for flavour.


Brooke - Our flavours profiles are hard to beat. Native's not sweet and sugary, it's natural and subtle. We have Lemon & Yuzu, Apple & Feijoa and Berry & Blackcurrant
What drew you to supporting conservation projects?
Brooke - We all grew up rurally which gave us a unique appreciation for the environment. We wanted to bridge the gap between people who enjoy the outdoors but don't actively support conservation projects. Native became an easy and fun avenue for people to do this. The projects we support must be transparent and tangible, so people who drink Native know exactly where their money is going. It's been an amazing experience watching our kiwis at Pūkaha grow and sharing updates with our community.
For those that don't know, what is a Hard Sparkling?
Guy: Essentially, alcoholic sparkling water with real fruit. We wanted to carve out our own unique space in Aotearoa and after seeing hard seltzers take off in the US, we decided to launch our own variation - a Hard Sparkling. Because of our subtle taste, we're growing in popularity among 40 to 60-year-olds as a refreshing alternative to beer, wine and cider. We're also popular among the conscious consumers in their mid-20s and 30s. Once you have tasted a Native beverage, what we are to achieve clicks in to place!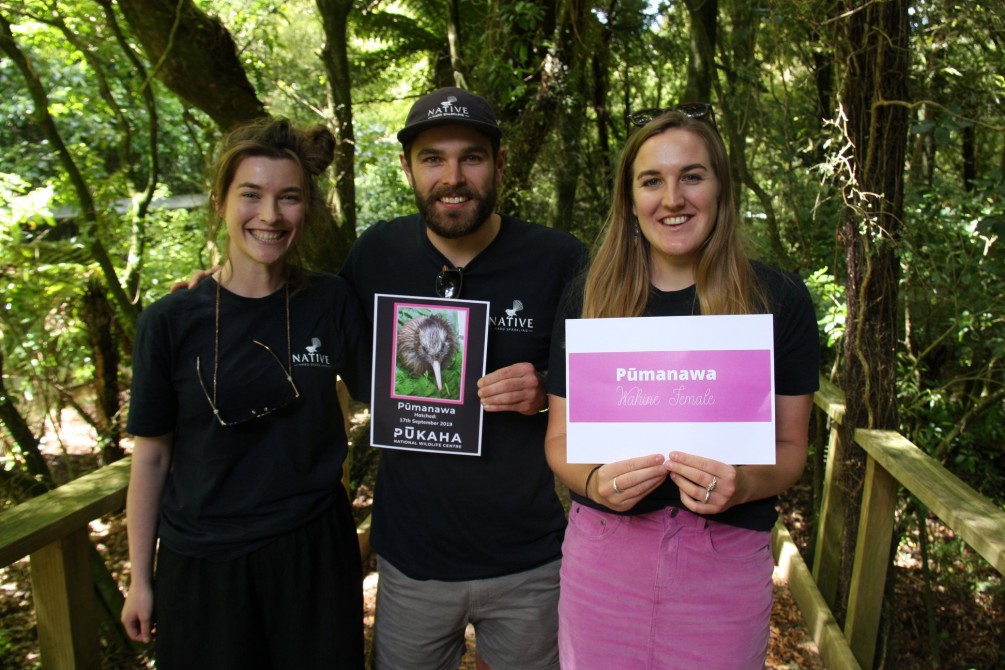 (L-R) Emily, Guy and Brooke at Pūkaha National Wildlife Centre for their kiwi's gender reveal

What's Native's vision & why start something like this?
Guy: Our vision is to offer responsible beverages for a better tomorrow. We wanted to create something better than what was currently on offer and have an impact. That's what gets us out of bed in the morning! Native encompassed that and being alcohol meant we would have a bit of fun along the way.
How is it working with your siblings?
Booke: Our older brother, Matt, and our good mate, Luke McBride, are in the business as well. It definitely has its challenges, but we consider ourselves lucky to be able to share the journey together. Although I think our parents are pretty sick of Native being the only topic of conversation!
Guy: We have a big team of friends and family behind the scenes that support us. It's a challenging job to take on the big players in this industry.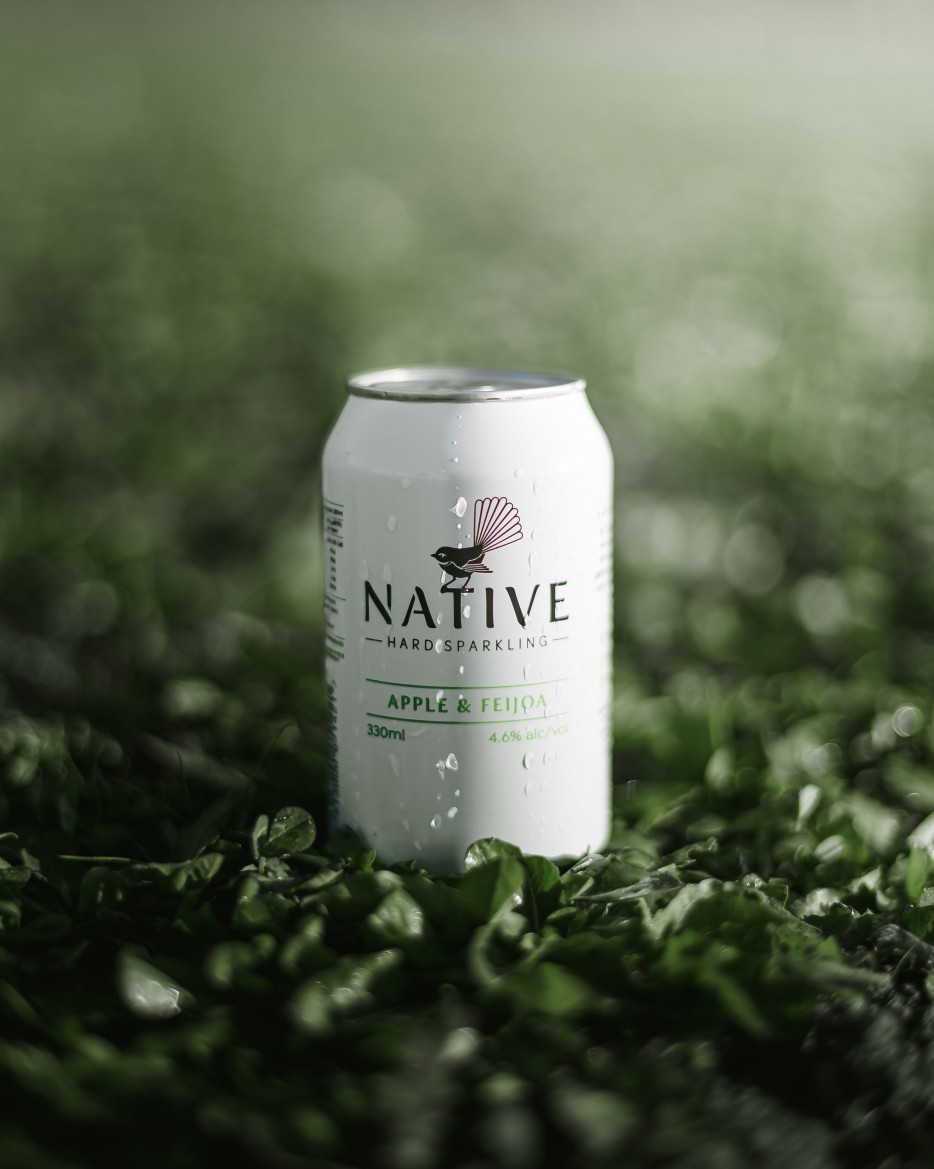 Native beverages are all-natural with real fruit flavours, that are low in sugar, carbs and calories
And most importantly - where can we get our hands on some!
Guy: Our website lists all of our stockists or you can order directly through our online store.