Meet Sophia Malthus of the self-love movement
Self-love is no easy feat, it's a journey. An unknown route in life that can shock you, surprise you, and stop you in your tracks when you least expect it. We're not all equipped with the confidence to love ourselves, wholly and completely, but it's important that we learn to try. Hearing how others love themselves might seem immaterial until you realise just how closely you can relate. This liberating new decade see's Converse on a mission to spread self-love through helpful reminders and people's personal stories, much like Sophia's below.
Really, truly, loving herself in all that life has challenged her with, is something Sophia Malthus proudly practices every day. After suffering a neck injury aged 19 in a horse accident that left her paralysed, she took on life with more vigour and determination than ever before. We asked Sophia to self-direct her own photoshoot in a way that let's the things she love's about herself shine through, then we sat down with the inspirational beauty to get real about how and why she chose self-love above everything else.
"You're the only person that is always going to be in your life. And if you don't love yourself, then you don't have that constant guaranteed source of love... Before my accident falling off a horse, I was 19 years old and I'd recently moved out of home. I was really just flourishing with my independence and then suddenly that was all taken away from me. My life changed hugely when I had my injury. Because suddenly I'm not able to move, I can't feel and I pretty much just live a completely different life, but I'm trying to make a different life as normal as possible. You've got to love yourself through the bad times, and this could be seen as permanently bad time, but if you can laugh at yourself then it turns into a good time. I'm like this for the rest of my life, so I have to make it a good time."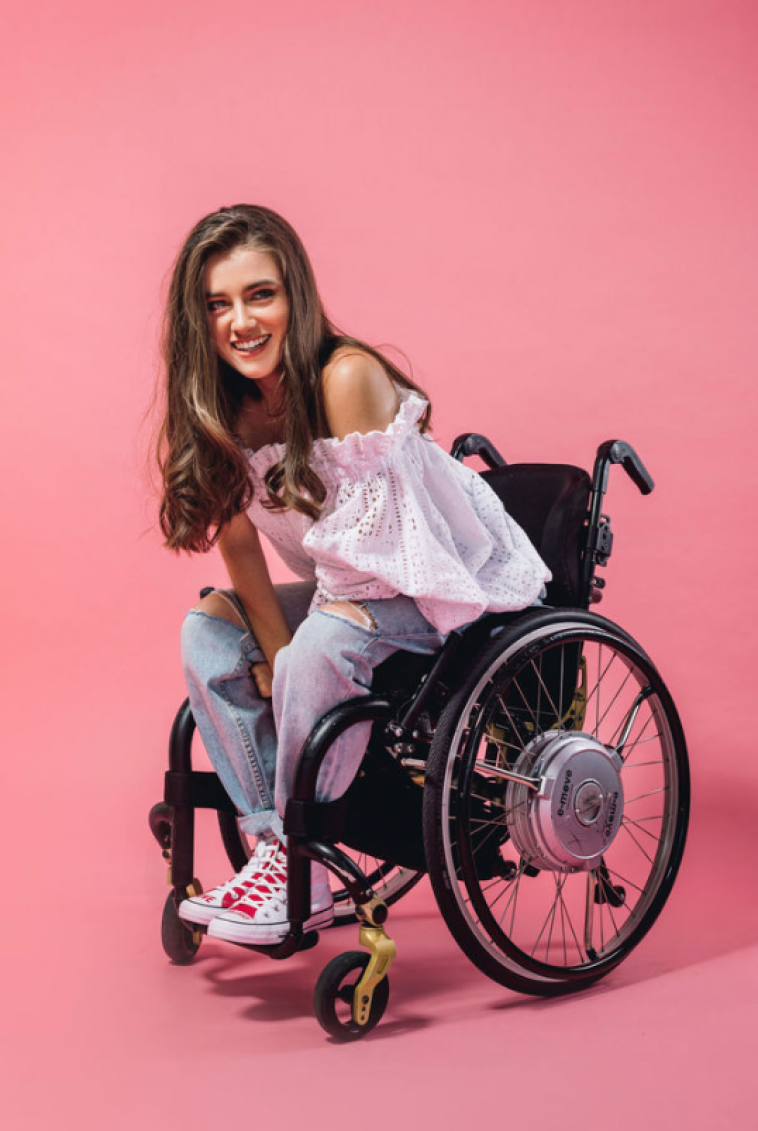 "I'm a much more confident person now being paralysed than I was as an able-bodied person. I think that's because I have a lot of respect for my body and it comes back to loving myself... I'm super excited to be involved with the Converse Love Fearlessly movement because why not have shoes that remind yourself to love yourself?"