Spend a luxurious night in an Italian pinecone treehouse
Ever wanted to fulfill your childhood fantasy of sleeping under the stars?
Well, now you can in the most sophisticated way possible, nestled among the beautiful Italian Alps!
Located in the town of Ugovizza in the Dolomites, north of Milan, lives this eclectic treehouse shaped like a pinecone. Acting the perfect escapism from our fast-paced lifestyles, this retreat offers a totally new level of detoxification.
Architect Claudio Beltrame designed a circular skylight in the tip of the treehouse which allows guest to gaze up into the starry night. Influenced by philosopher Michel Foucault's theories of Heterotopias - spaces that operate outside of society and its control - there is no question as to its remote location, and elevated positioning.
Arranged over three levels, and suspended 10-metres above ground, the first floor offers 360-degree, panoramic views of the surrounding mountains. The second floor contains the bathroom, kitchen and enclosed balcony, with sliding shutter doors for those chilly nights, and the third floor holds your sleeping chambers.
Not to mention all the wood is sourced from the Alpe-Adria area which is working towards becoming one of the world's first organically farmed bio-regions, awarding it a 'tick' in the environmentally-friendly box.
If you have been putting off that overseas endeavour, or are simply in need of some solitude sanctuary, book yourself into this holiday retreat for the ultimate in relaxation.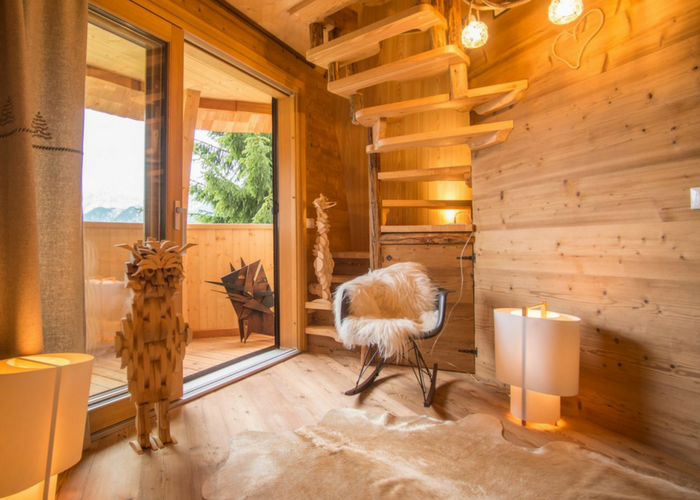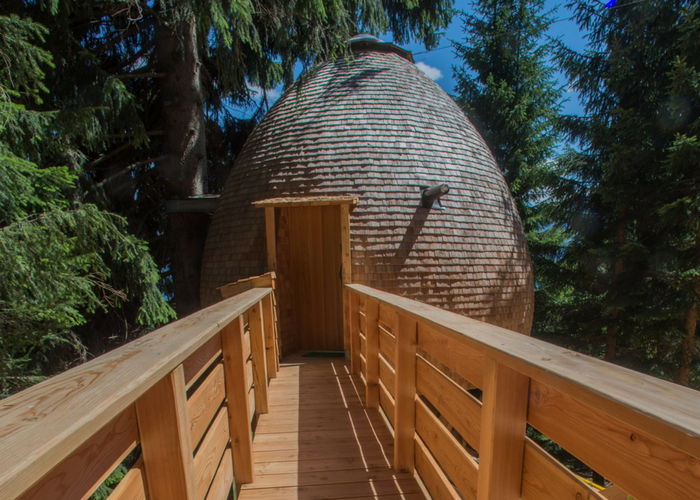 Image Credits: DomusGaia