Introducing the world's most exotic hotel
Nestled in the tranquil jungle of Ubud, Bali, lies what has been named as the world's most exotic and sustainable hotel, Bambu Indah.
As Bali has become a highly attractive destination spot for travellers in recent years, this luxury hotel couldn't be in a better spot.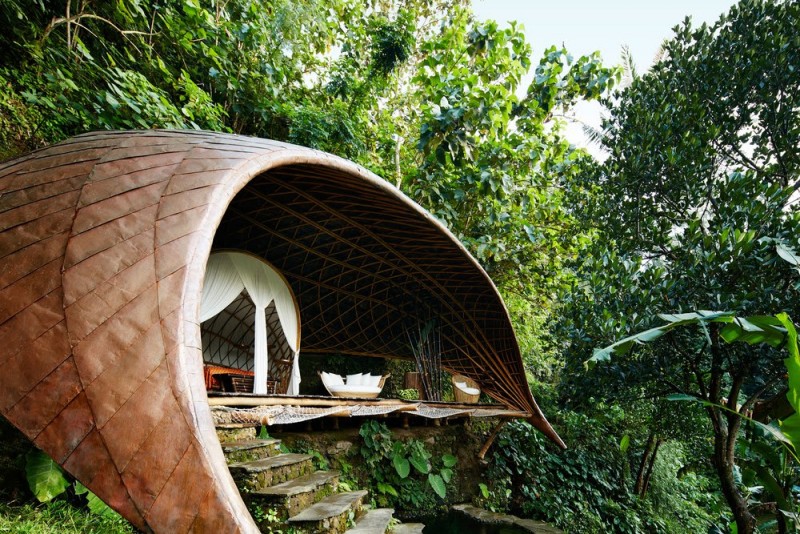 Designed almost entirely from bamboo and surrounded by local crops and a natural swimming pond, the hotel is the pinnacle of eco-chic accommodation.
Founders John and Cynthia Hardy created Bambu Indah on the basis that holidaymakers could experience a unique style of hospitality, "I wanted to create an experience for people that was unlike any other," says John.
With a lavish basket-shaped structure and luxury copper bathtub for a bathe in the moonlight, the hotel boasts as the ultimate love nest, "Why travel if you end up in the same-old, same-old?" Hardy continues.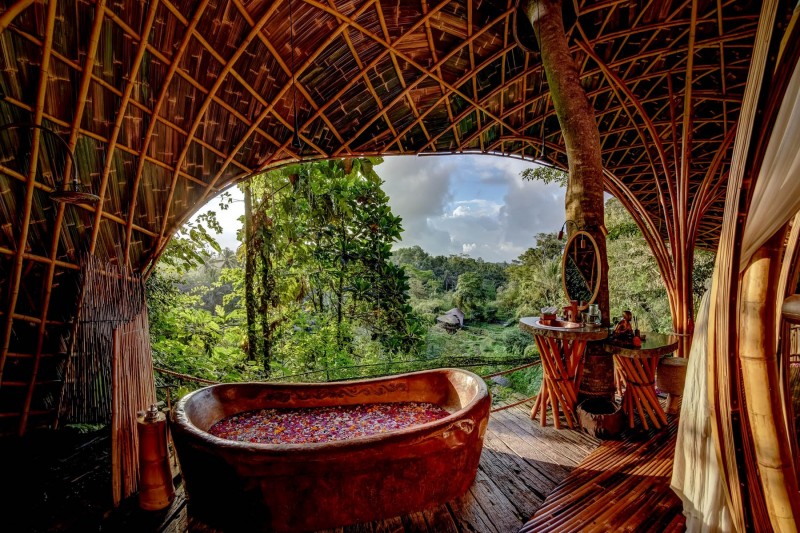 Bambu Indah hosts 15 unique guest pavilions, each facing the picturesque balinese scenery such as strikingly green rice paddocks and the Ayung River.
Accessing the bamboo house's require guests to take the steep stone-built stairway, alternatively visitors can use the hotel's bamboo two-person mining elevator carved into the cliffside.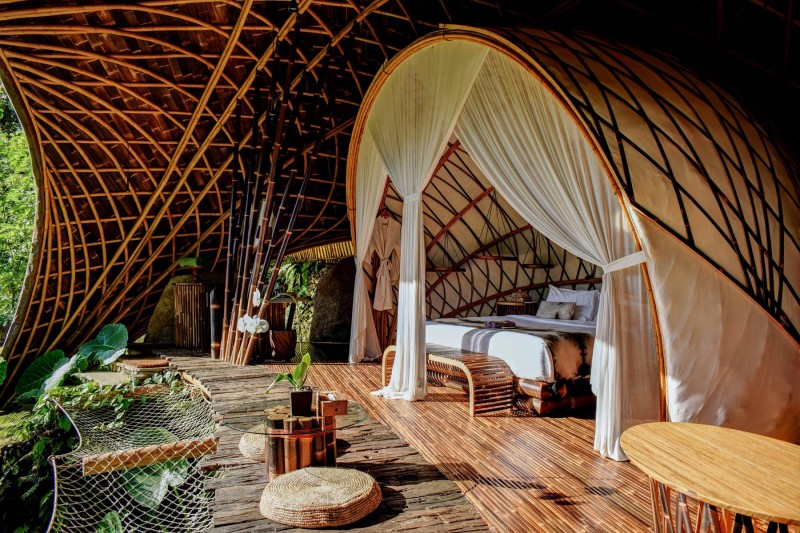 Decorated with exotic treasures such as Persian rugs, Indonesian bedding and African furniture, the private houses are bursting with cultural flare. If you're visiting the beautiful Bali in the near future, Bambu Indah is worth checking out.