Inside the luxe Negroni Night hosted by Remix Magazine
Envision the perfect winter set-up; mauve toned loungers, crystal glass walls and a roaring fire pit exuding an orange toned light that fills the room. How could it get any better? With a crisp glass of Negroni in hand - offering warmth from the inside out.
Thanks to Campari, we got to experience this dreamlike scene from inside the four walls of a stunning Rose Road villa. Guests were invited to the million-dollar venue located in the heart of Ponsonby, to enjoy Campari the right way… in the form of the Classic Negroni.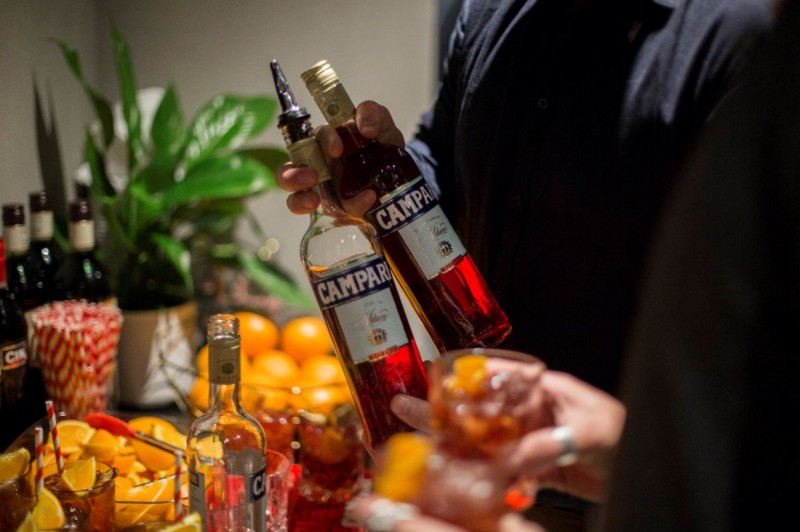 The Negroni is the perfect drink to end a long week, the bittersweet tang of Campari, gin and Rosso vermouth and garnished with an orange peel. The base was simple but just for us, Campari served two classic ways – the Negroni and an Americano. Of course, we had to try them both (a few times, to be precise).
The delicious cocktails were further complemented by the decadent antipasto platter provided by Al Volo. With cured meats, arancini balls, prosciutto wrapped breadsticks and lightly toasted fresh breads, we could've hung around that spread all evening. Guests mingled, danced and laughed, all whilst sipping on beautifully bespoke cocktails provided by Campari.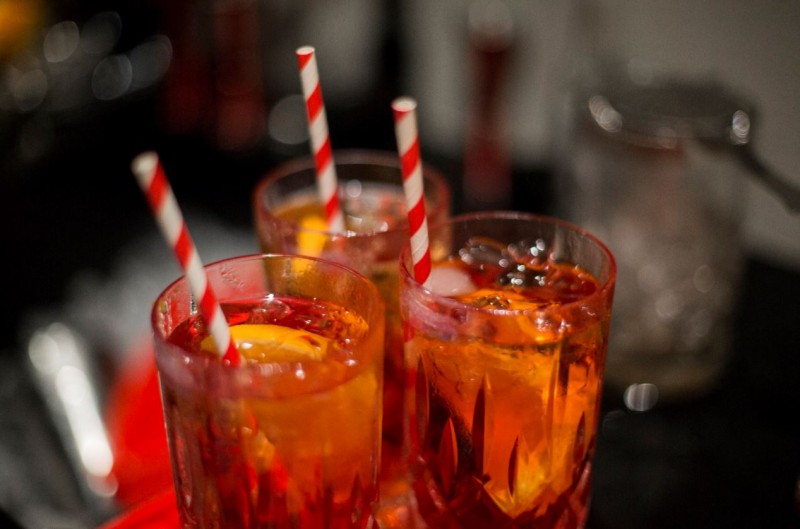 Alas, the warmth from the fire pit beckoned us and the night felt complete.
Celebrate in style and make your own Negroni or Americano at home:
NEGRONI
- 30ml Campari
- 30ml Cinzano Rosso
- 30ml Bulldog Gin
Load a tumbler with ice, pour in Campari, vermouth and the gin, stir for 30 seconds, add a wedge of orange.
AMERICANO
- 30ml Campari
- 30ml Cinzano Rosso
- Soda water
Load a tall glass with ice, pour in Campari, vermouth, top with Soda water, quick stir, add a wedge of orange.
Photography: Stevie Oxton