There's a cheeky new RTD in town and it's a little bit naughty, minus the sugar
Think about your favourite cocktail – whether vodka or whisky-based, to get one (and a good one) you've traditionally had to rely on a good mixologist. But, today, ready-to-drink beverages are giving us the freedom to have fun wherever and whenever we want. What a time to be alive. One brand, in particular, Delete, is making our weekends that much more fun. With a tongue-in-cheek approach to our favourite pastime, Delete is the hip, spunky and a little bit naughty new RTD you need to know.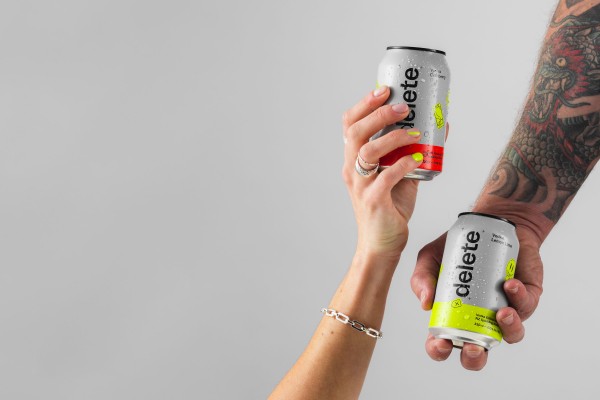 A long lockdown, of what felt like forever for two young Kiwis living in Melbourne, led to a lightbulb moment. Delete Founders, Nick Parsons and Tia Devcich, felt there was something missing in the beverage market. A desire to build a brand that emulated their personalities, combined with missing their friends and families back home, marked the start of their foray into the beverage market. Parsons and Devcich wanted to capture and embody the fun and youthful culture back in New Zealand and epitomise the epic times they shared with their mates.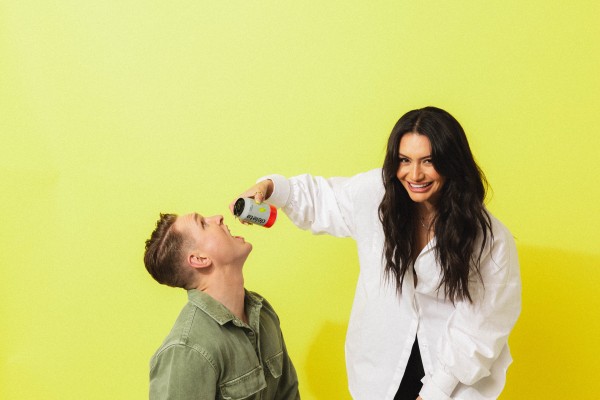 That's exactly what they envisioned their new brand would do. Sick of the old beer bloat, hangovers from wine, and bevvies with a bad aftertaste, they wanted something cleaner without compromising on the fun. The pair wanted to bring everything that we wanted in an alcoholic beverage into one can. Something that's got a little higher alcohol percentage and an unforgettable taste. So, with that, Delete was born.
Delete's vodka range caters to its conscious consumers. It's clean and low sugar, yet refreshing and delicious. But, there was still something missing from the market. After much experimentation, came the whiskey-based drink: Delete Cherry Cola. The taste? Well, just like marmite, you either love it or you hate it. "Vodkas are delicious, crisp and clean, while whiskey is naughty and nostalgic (just like Dr. Pepper)," explains Parsons.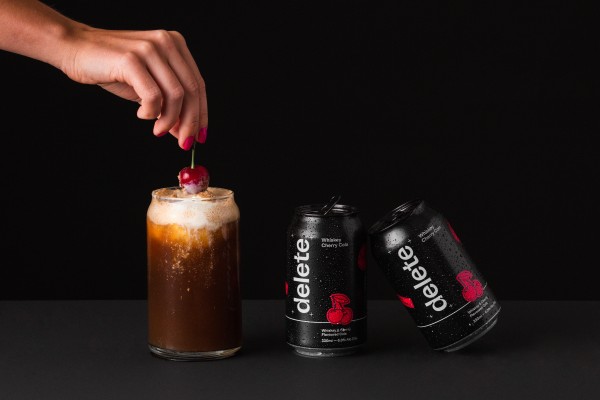 Taste aside, designed by one of New Zealand's most highly acclaimed studios, Studio South, they're the coolest canned concoctions around town.
Why else should you choose Delete as your companion for your next rendezvous over a classic g&t? "Delete is a lifestyle brand. When you drink Delete, it's so much more than just an RTD - you're entering a cultural movement," says Devcich. Underpinned by various lifestyle themes, the brand connects its broad audience with a fun, easy-going experience, inviting them to unwind with mates over a few cold ones.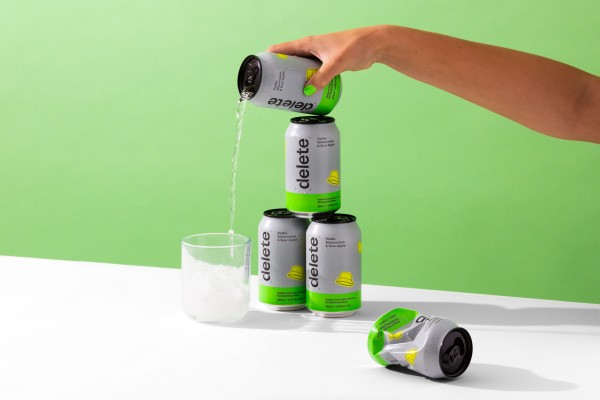 Available in four beautiful and thoughtfully curated flavours - Vodka Cranberry, Vodka Lemon Lime, Vodka Watermelon & Sour Apple, plus their latest Whisky Cherry Cola (our personal favourite). Make this weekend and all of the weekends to come a memorable one with Delete.