Meet Candela, K Road's newest outpost that's tipped to be a firm favourite on the strip
Despite opening its doors just over a week ago, word has already quickly spread that Candela is the new place to go. Its name, translating to 'candle' in English, is only fitting considering the Candela experience is – for lack of a better word – lit.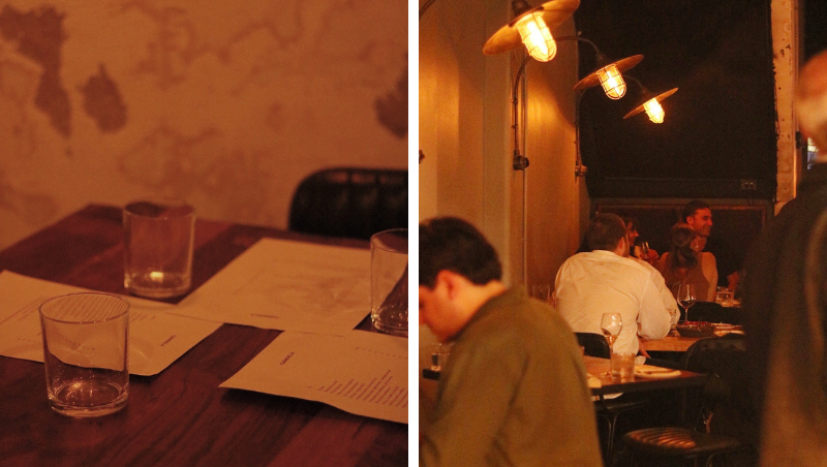 Located on arguably New Zealand's most colourful strip, you'll find Candela, humbly tucked away where K Road meets Queen Street. Serving up Spanish and Latin-American inspired fare, Candela offers a culinary extravaganza akin to what you'd *actually* get in downtown Barcelona.
Looking to recreate the kind of restaurant they'd want to go to themselves, owner Matt Ross with Leola King, who you'll spot on front of house, have spent the better part of the year working on a long-held dream. Won over by the flavours and welcoming hospitality of the bodegas frequented in Spain, Ross spotted a gap in the Auckland market for an establishment that truly captured his love for the culture, fine wine and food. To that end, Candela was born.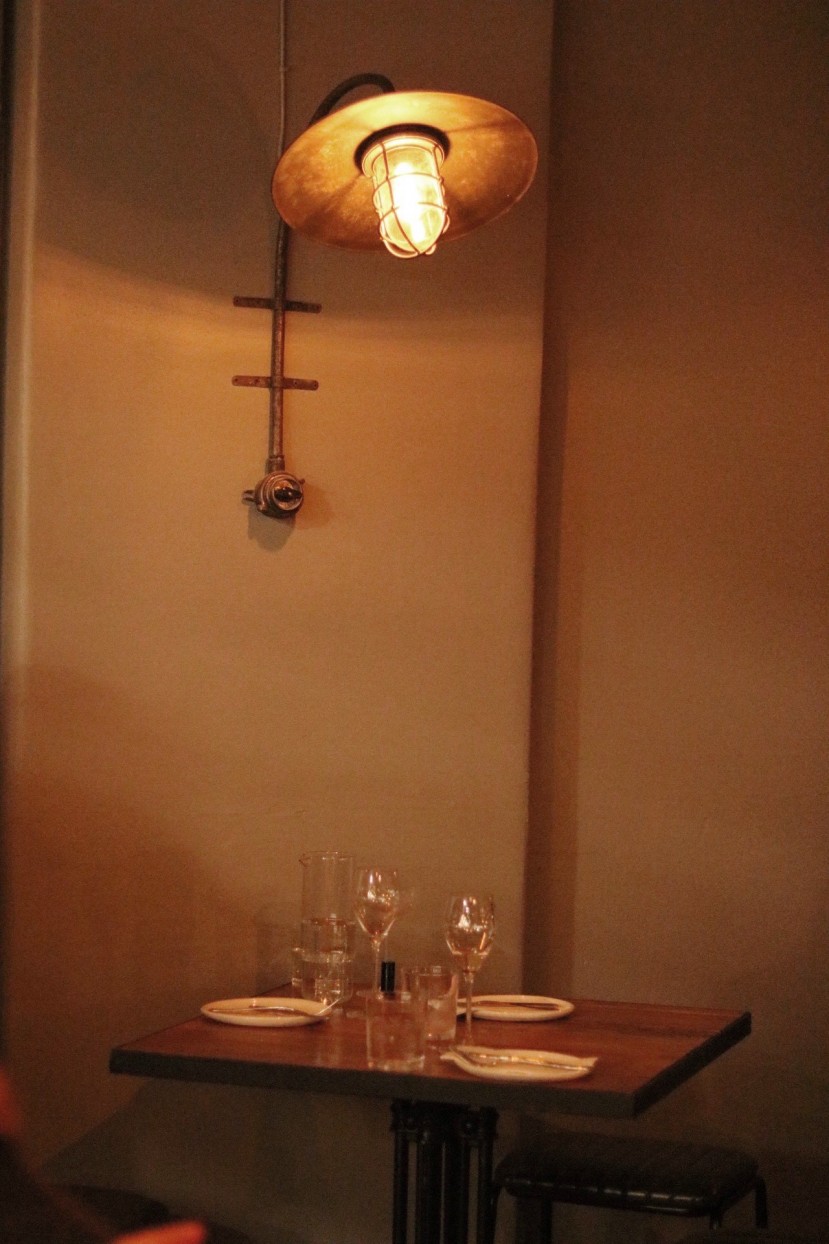 Straddling the line between restaurant and bar, Candela pairs the unmistakeable flavour and vibe of Spain and Latin America with the local produce of Aotearoa.
Relaxed and intimate, shrouded not crowded, Candela is anything but pretentious. The inner-city hideaway is a well-packaged gem catering to all. The warmly lit bar of natural brick, wood and textured stone is all part of Candela's charm. But the real kicker is the heart behind it.
Ross has an impressive CV – including stints in Auckland, Melbourne, Spain and Israel – while King, boasts a wealth of knowledge in wine and hospitality that wraps you in warmth from the get go.
"We are both really passionate and creative people, who are constantly bouncing ideas off one another. We have a great friendship," says King. "Loving each other's company helps too," jokes Ross.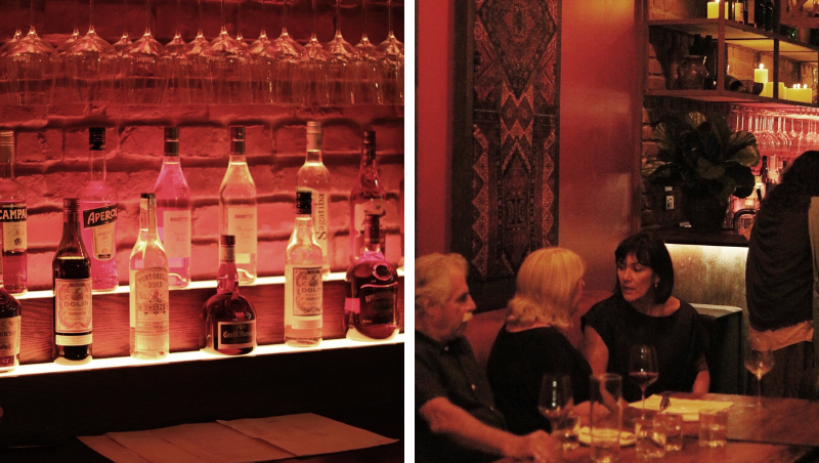 With a sharing style menu comprising small plates, which Ross non-affectionately contrasts to 'tapas'. We must caution: this isn't the tired and overdone tapas we've grown accustomed to in New Zealand. Almost everything is cooked on an imported Mibrasa full cast oven, which exceeds temperatures of over 500 degrees to deliver that more-ish, charcoal flavour. There's no compromise on the coal used either - adding to the smokiness, is mangrove, apple and cherry wood, sourced by Ross.
Taking cues from the flavours of Spain, Argentina and Peru, there's something for everyone on the lovingly curated menu. For those indecisive, there's a bunch of crowd pleasers but first, we suggest a full-bodied glass of Tempranillo to help with the overwhelming decision-making (or just flag one of the friendly waitstaff).
To start, we recommend the crispy school prawns, smoked kahawai croquettas and empanadas stuffed with lamb shoulder and chimichurri (all unanimous Remix team favourites). To accompany the heartier plates, order the aubergine served with romesco and macadamia and grilled cabbage served atop an ajo blanco base – trust us when we tell you, it tastes to good to be, well, cabbage.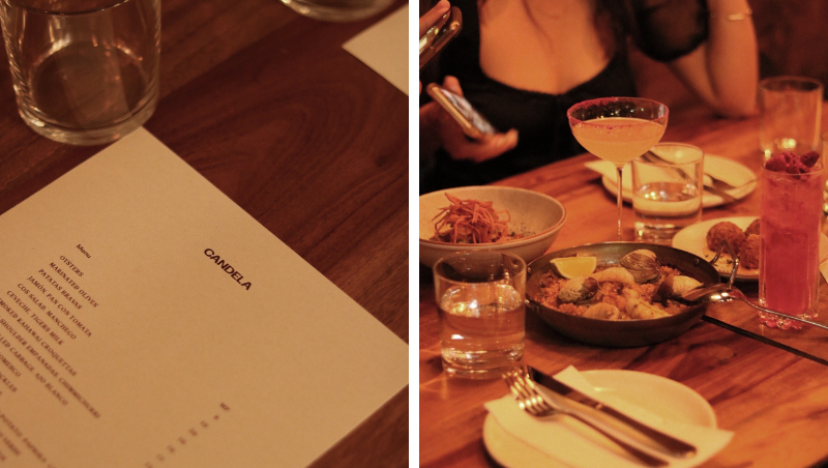 Dare to try something different? Try another coastal-inspired favourite: octopus with saffron-whipped potato and paprika crumb. Still got more room? You can't go past a classic, and in true Spanish style, the paella is bursting with flavour, juicy clams and sauteed scampi on a bed of rice. Just as Ross promised during our meeting, any qualms about small plates will be quickly dissolved.
If you're just popping in for a refreshment and a bite, the bar offering is extensive. Peruse the cocktail menu, which King describes as "fresh and considered, yet simple and playful." You'll find classics like pisco sours and sangria, inspired by Latin Americana, Spain and Mexico. The wine menu, a project close to King's heart, reigns supreme. It features biodynamic old vine Tempranillo with savoury notes of black olive, fruit forward red blends, Spanish varietals made in Aotearoa and under the radar, velvety Bopal grape wines.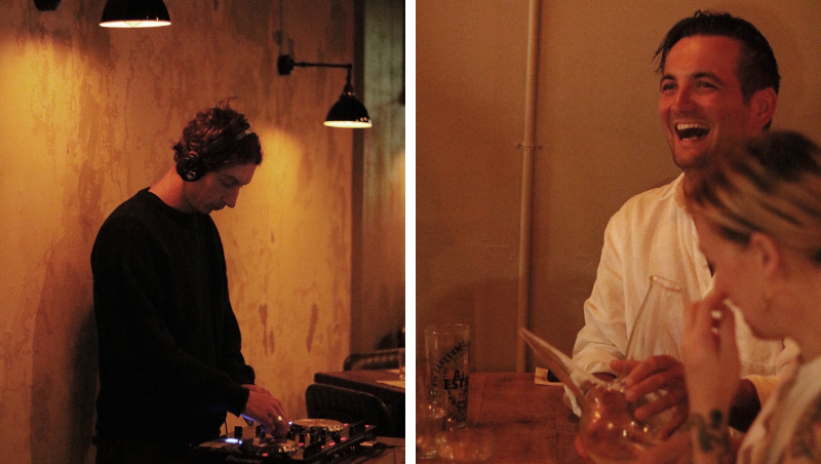 Auckland has long-needed a place like Candela. A restaurant that exudes warmth and a homely feeling that welcomes in the dining public. Put simply, Candela offers great vibes, top-notch food, a refined wine list that (dare we say it) rivals the food, without the fluff.