A fashion collection so decadent, you could eat it!
Nothing is more indulgent than experiencing your first bite into the crisp outer shell of a Magnum. For years the coveted brand has positioned themselves amongst the finer things in life, becoming synonymous with the world of decadent desserts, but equally, the world of fashion. Solidifying their position in haute couture, The Magnum Fashion Collection is sure to be this season's must-have accessory.
The luxury ice-cream brand has paired up with three of fashions most influential players, Bec + Bridge, By Jonny and Romance Was Born. Each has co-created a flavour, complete with a specially designed bespoke wrapper. Magnum could not uphold their lavish reputation without being on the pulse of style. That's why these exclusive designs draw inspiration from each designer's most recent season, ensuring the Magnum Fashion collection is just as beautiful, as it is delicious.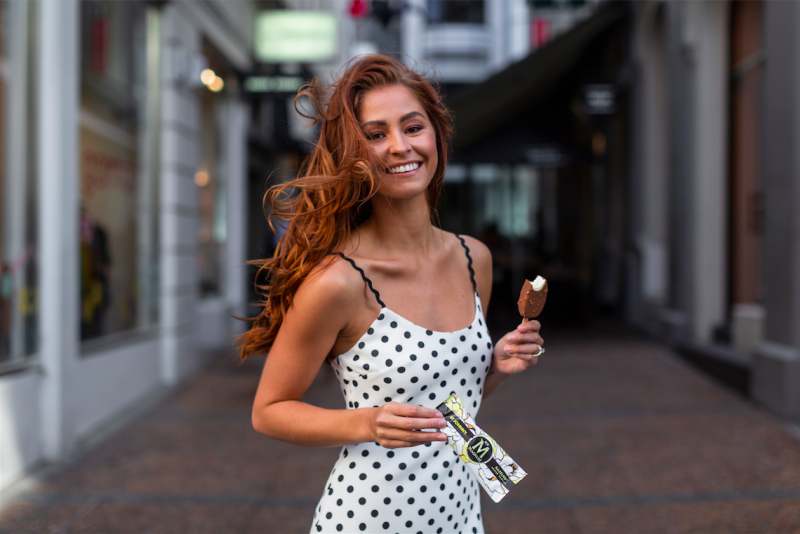 Perusing the three decadent flavours on offer; Raspberry Chocolate Truffle, Hazelnut Salted Vanilla and Dulce de Leche with Biscuit, our inner sweet tooth could barely take it. We just had to get the inside scoop (quite literally!). Remix sat down with Johnny from fashion brand By Johnny, to discover his secrets behind fashion-forward snacking.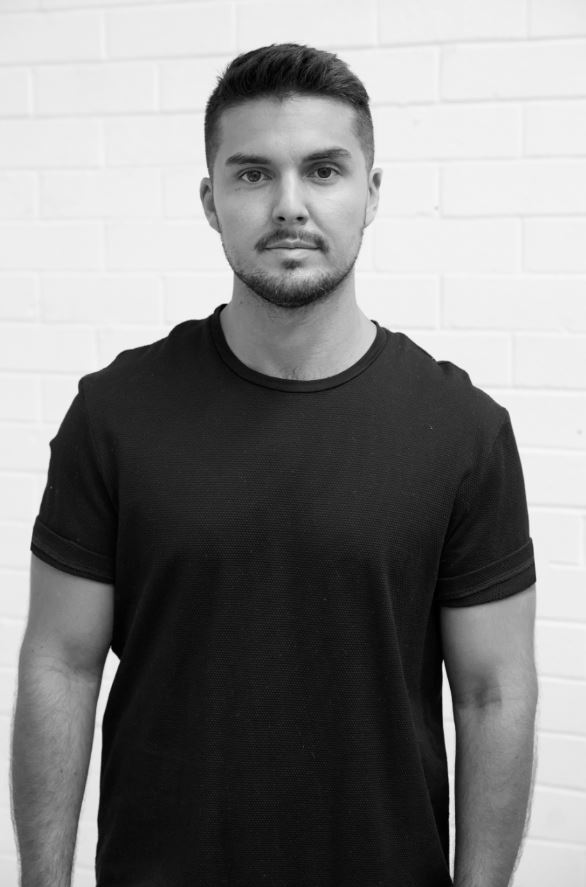 You're known for your contemporary approach to women's fashion, how do you feel this aesthete is reflected in your Fashion collection collaboration with Magnum?
The print used in the Magnum Fashion collaboration was a re-worked print from one of our previous best-selling pieces, giving our packaging a true reflection of the bold and contemporary BY JOHNNY aesthetic.
We're salivating at the thought of your flavour - Hazelnut Salted Vanilla. What came first, the flavour or the design?
The flavour came first, we worked closely with magnum throughout the process to find the best visual representation for the flavour. In the end, the print inspiration came from one of our best-selling pieces from our Summer 17 collection.
Why is the Fashion collection collaboration with Magnum important to you?
It is great to see fusions between industries, and having the opportunity to be involved in a collaboration with Magnum has been really exciting. This collaboration presented a very different experience for us, seeing our print translate into packaging, and we are very excited about our Fashion Collection Packaging.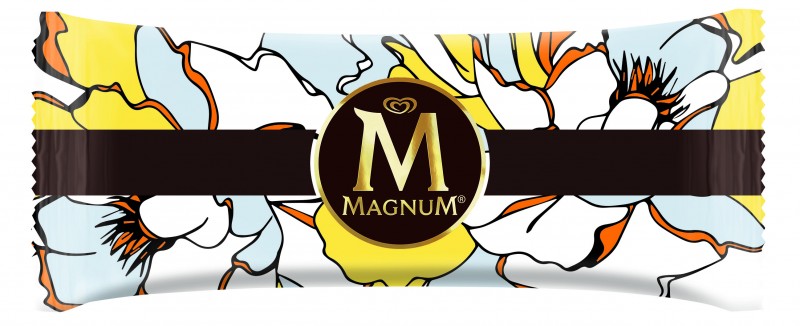 Can you talk us through your design process (fashion or Magnum related!). Do you work from mood-boards or sketches?
Every time is different, the process for some collections start with a specific fabric, while others start with a specific cut or shape and others may be derived from a certain style muse. No matter how the collections starts I always work with mood boards to help create the collections story.
Your latest Winter 2018 collection looks to elegant fabrications, high-shine gold hues, and super femme silhouettes. How did you want to reflect your new collection in your Magnum collaboration?
At the time of developing our Magnum packaging we were working on Summer 17, the print used on one of our best-selling dresses was where the print inspiration came from.
From where did you source your primary inspiration for the Winter 2018 collection?
Inspiration for the BY JOHNNY WINTER 18 collection came from my trip to Europe, and the palace of Versailles - the rich metallic, luxe velvet and earthy tones of Marie Antoinette's bedroom are all elements that are reflected in this collection.
What can we look forward to from By Johnny over the coming seasons? Any rumours about opening a store in NZ? Wink wink!
BY JOHNNY is constantly expanding and growing into new categories, online currently is our W Collection, which is a small capsule collection of formal gowns, whilst Swim is something new we have about to commence. The international Marketplace, NZ included is very much in our sights at the moment, and we are excited to see what the future holds.
Do you consider yourself a sweet tooth? What's your biggest vice?
I love chocolate covered raspberry liquorice and of course the Hazelnut Salted Vanilla Magnum!
What's your favourite way to enjoy dessert? (e.g. eating ice-creams on the beach etc)
After a big dinner, sitting down on the couch having an ice-cream of any kind.
Whether you love fashion or ice-cream (or like us, both), The Magnum Fashion Collection caters to the Miranda Priestly inside us all. I mean, what's more en vogue than a genuine designer ice-cream?
To get your hands on this collection, head to your nearest Countdown, Pak n' Save, New World or convenience store. For more, head here.
Model @laura_snelling_ wears BY JOHNNY, captured by Luke Foley-Martin.
#TheFashionCollection, #ReadyToEat