None of these 2017 breakfast trends include avocado
We're big believers in breakfast being the most important meal of the day (and the best thing to upload to your Instagram feed), so its only fitting that we uncover some of the trending breakfast options from around the world. But spoiler alert - none of 2017's new breakfasts include avocado. Yes, we're just as shocked as you to hear that the smashed avo movement may have come to an end...
Our go-to for all those inspirational, from weddings to recipes to fitspiration, Pinterest revealed what the biggest trending breakfast searches are, and where they're coming from. From the Aussies chowing down Sweet Potato Waffles to the Japanese getting creative with Granola Breakfast Tarts, it seems the opportunities are endless when it comes to starting our day on a high note.
South Korea
Coconut Chia Pudding
Ok , we know Chia Puddings aren't entirely new to us Kiwis, but South Koreans have been trawling Pinterest for some pud-spiration, as searches for this dish have risen by a whopping 115%.
France
Green Smoothies
Ok, yet again another thing that here is totally common in NZ, but the French have been playing catch up's with an increase for this search by 440%.
Australia
Sweet Potato Waffles
This trendy (not to mention super healthy) brekkie is a major fad for our neighbours across the ditch, with this search increasing by 215%. If it's good enough for them, then it's good enough for us! But how good to do these look...
Brazil
Natural Homemade Cereal Bars
With all of our newfound knowledge about the hidden sugar content in muesli bars, we must admit we were surprised to see this make the list of healthy breakfast trends. But in Brazil, they've found a healthy alternative, making their own with fruit and oats. This search has increased by a massive 800%.
Japan
Granola Breakfast Tarts
Judging by this photo, this brekkie option is totally 'gram-worthy. While we have never heard of these before, this trend is absolutely one to try this long weekend! The Japanese agree, with searches increasing by 50%.
India
Breakfast Smoothies (Mango Lassi)
India is famous for it's strong flavours and traditional fare, so to hear that the search for mango lassi smoothies had increased by 230% was definitely a surprise.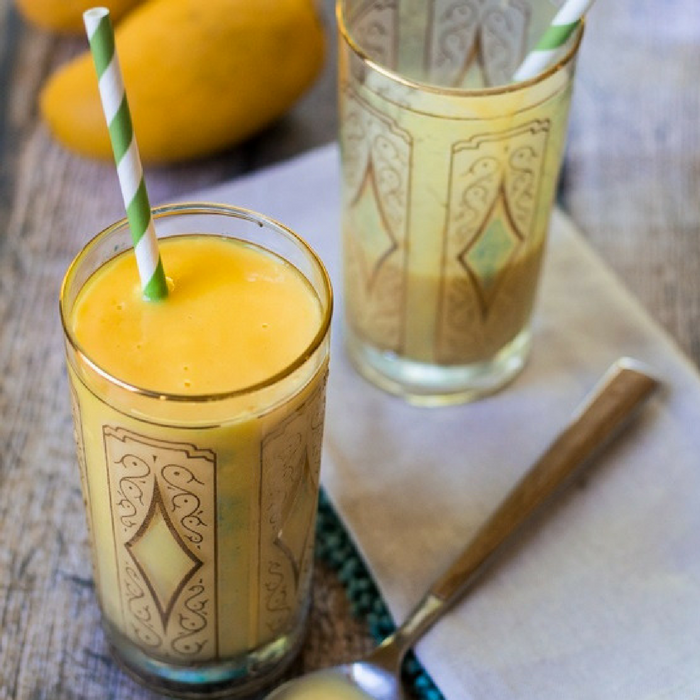 Germany
Aztec Treasure Bread
A perfect treat for anyone wanting to whittle down their waistline, Germany's Aztec Treasure Bread is a low carb loaf made from oats. The Germans are huge fans, clearly, as Pinterest searches for this dish have increased by 98%.
Sweden
Healthy Bliss Balls
Last but not least, Sweden is definitely late to the party with their searches for healthy bliss ball recipes, which have increased by 200%.