My Wife and Kicks: We talk to the sneaker collector and New Balance enthusiast behind the blog
Adrian Daniel
is an avid 'sneaker freak'. As the founder of hugely popular sneaker blog
My Wife and Kicks
and a major
New Balance
enthusiast, Adrian spoke with
Remix
writer
Isabella van Heusden
about his favourite kicks, his plans for the future and what his wife thinks about his obsession!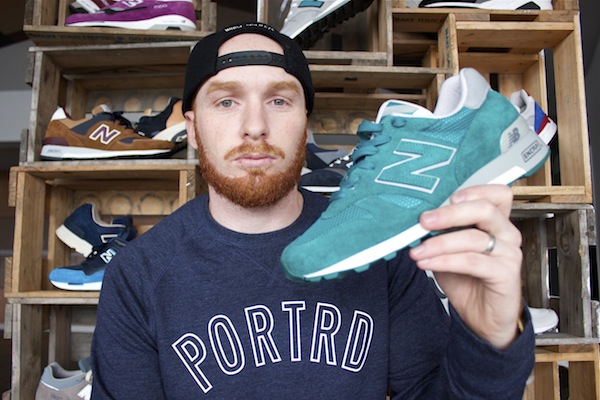 Hi Adrian! How are you going? What have you been up to recently?
I'm good thanks, a lot of the same and some new. My wife and I are in the process of launching our own clothing line called Port Road; we have some samples but are sorting out a few details before we are ready to launch. Along with that like everything in life my blog demands consistency so I am trying to keep putting out constant quality content and take every opportunity to work with other people. There are also some exciting things in the pipeline that I am a part of as far as the New Zealand sneaker community goes. We are bringing together the two main Facebook communities under one umbrella as well as launching a number of new initiatives, namely sneaker reviews, guest features both nationally and internationally, regular events, affiliations with international groups and local retailers.
So you are a total sneaker freak. How many pairs of New Balances would you say you own?
I currently have around 40 pairs of New Balance, which make up the majority of my collection.
When did you first begin collecting sneakers?
I have been collecting for coming on three years now, although I have always liked shoes. I started with Nike skateboarding and running shoes, dabbled with Asics, Jordan and LeBrons, but ended up selling the majority of them and growing my collection of New Balance.
What is the most rare pair of New Balances you own?
The rarest pair of sneakers I own is a pair of Adidas that were a collaboration with Qubic Store and the All Blacks; only a 100 pairs were ever made. However the most rare pair of New Balance I own is actually a pack by a designer called Jeff Staple. He has done three editions of his famed pigeon design, the first called the 'Grey Pigeon' consisting of 575 pairs, the second 'White Pigeon' consisting of 1077 pairs and the third edition called the 'Black Pigeon'.
How about your favourite? (Top three if you cant decide!)
This is probably one of the worst questions to ask a collector. I could probably go through the majority of my collection and tell you why it's my favourite. But for the sake of the interview I will pick three in no particular order… Norse Projects are one of my favourite brands and so I have to pick the Danish Weather pack, which consists of two pairs of 1500s, Winter and Autumn. True to Norse Projects they use simple colour combinations and premium materials to create two pairs that look simple but have a lot going on. Next the Alife Rivington Club in New York collaborated on three pairs of 1300s of which I have the teal pair. They are some of the most sought after 1300s and the colourway really pops. I ended up grabbing them at the Loaded event last year when a guy who had seen my blog came up to me and asked if I was interested in them. Lastly I'm going to say the New Balance 574 'City of Gold' collaboration done by Shelflife Store and Dr. Z in South Africa. These were a gift from the guys at New Balance, which really blew me away. I have a special connection to these as the store is based in my hometown of Cape Town and I caught a glimpse of the samples on a family trip back there long before they were released.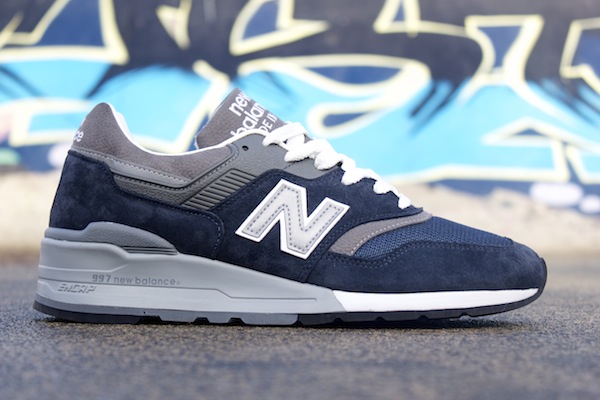 What is your most memorable moment with New Balance?
I have a couple. On a recent trip to South Africa I was invited to come and check out the HQ where I was given a pair of shoes and shown the upcoming collab mentioned before. It really affirmed to me the culture and DNA of the brand, which remains the same regardless of the county it's based in. I get to work with Kevin Downie, the Lifestyle Manager at New Balance, who is also a massive sneaker enthusiast. We recently worked with DJ Sir-Vere and the Pac Heat crew to put on a New Balance exhibition consisting mainly of Kevin's collection and a few of mine, which was an unreal experience for me.
Do you actually wear many from your collection? Or do they purely belong in your 'sneaker museum' of sorts?
I wear all my sneakers and if I haven't yet worn them I plan on wearing them. At the end of the day shoes are designed to be worn,; I buy shoes because I enjoy them, not just to put on display.
When you aren't collecting sneakers, what do you get up to?
Collecting sneakers has always simply been just a hobby for me, which is growing bigger than I ever expected. My first passion is people and I enjoy the sneaker community as much as I do the sneakers. I work full time as a youth pastor and high school youth yorker. I am the youth pastor of the north location of a multi campus church called Elim Christian Centre, which also includes a school and ministry training college. My week consists of mentoring, leadership and pastoral care of intermediate and high school aged youth and running two youth programs on a Friday night and Sunday morning.
Your blog My Wife and Kicks features everything New Balance and not too much about your wife! What does she think of your collection? Is she into sneakers too?
That's funny, I was sitting on the couch watching TV one day trying to think of a name for a blog. It just so happened
My Wife And Kids
was on TV, so I simply modified the name. To be honest I never thought that it would grow to where it is now and have often thought about changing it but the name just stuck.Since then though my wife has really come to terms with realizing it's not just another one of those phases men go through. She is by no means an enthusiast yet but her interest is steadily growing and she now owns several pairs of New Balance herself.
What is it about New Balance that you love?
There are so many reasons I love New Balance. The thing that stands out the most is their brand integrity, they by no means try to imitate the other big brands or hide in the shadow. They are secure in who they are and confident in that. For one New Balance is still owned by one guy, showing they are more focused on creating quality products than making massive profits. Where most companies have shifted to places that have low wage rates New Balance still produces a portion of their product in the United States and England by skilled workers. Although these products come with a premium price the quality is far superior to other brands like Nike. They continue to produce shoes that are on point when it comes to quality, colour combinations, shape and materials.
What sneakers are you looking forward to nabbing this season? Are there any events you are attending?
New Balance has released so much good stuff this year I'm finding it hard to keep up. The Made in the USA range is going from strength to strength; it's definitely been the highlight for me especially the National Parks and the Authors collections. I have a number of pairs from the National Parks pack, but there are still a few I have my eyes on and the M997PR from the Author's Collection is potentially my favourite release this year, which I am yet to get my hands on. There are some great things coming up from the Tokyo Design Studio, which I am looking forward to. I am a massive fan of Good as Gold who obviously have a great range of clothing brands and are also the top tier New Balance account in New Zealand. The opening of their Auckland store in Ponsonby is something I'm looking forward to and plan to attend. Click
here
to visit My Wife and Kicks and then
here
for more information on New Balance.