Why Beauden Barrett chose Working Style for his big day
Unless you're living under a rock, you probably know that All Blacks first-five player Beauden Barrett tied the knot to Hannah Laity last Saturday in a secretive, star-studded ceremony. It's been a whirlwind year since their Fiji engagement, and the lavish wedding took place at a luxury lodge on Rakino Island. So naturally, in the presence of his friends, family, and the intense scrutiny of the nation, Beauden had to look good. New Zealand's leading mens atelier, Working Style, worked closely with Beauden over the course of several months to craft a bespoke, one-of-a-kind suit for New Zealand's golden boy. Leading up to the big event, Working Style consulted with the groom in order to meticulously tailor his made-to-measure suit.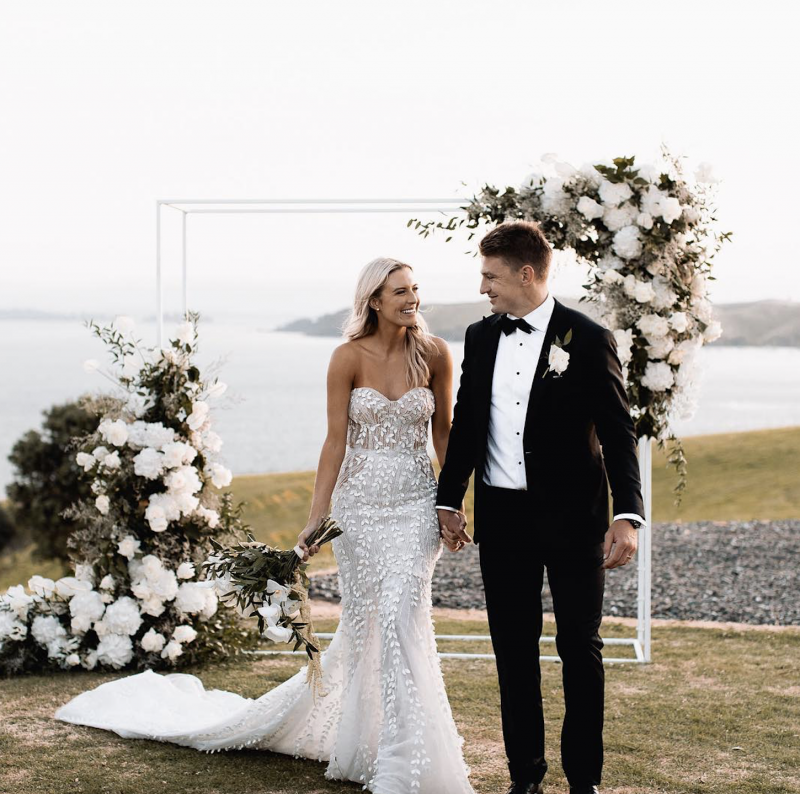 So while the details of the wedding stay under wraps, here are the exclusive secrets behind Beauden's Made to Measure Grosgrain Peak Lapel Dinner Suit:
The Suit
Beauden handpicked an extra fine, pure wool fabric supplied by Ariston, a Naples-based cloth merchant. The coat, which was styled with a broad peak lapel, featured ceremonial grosgrain silk detailing with skilfully matched thread.
The coat was paired with a traditional cotton dinner shirt with onyx and silver dinner studs, complimented by sterling silver cufflinks.
And yes, the bride did have a say in the final fit. Hannah worked closely alongside Beauden on the end result, as both "had a clear idea of what they wanted for their special day," said Chris Dobbs, Working Style's founder and Managing Director.
The suit was teamed with a pair of sumptuous, handmade Spanish dress-shoes, scrupulously designed by Working Style's exclusive shoemaker. Only the best for our rugby saviour.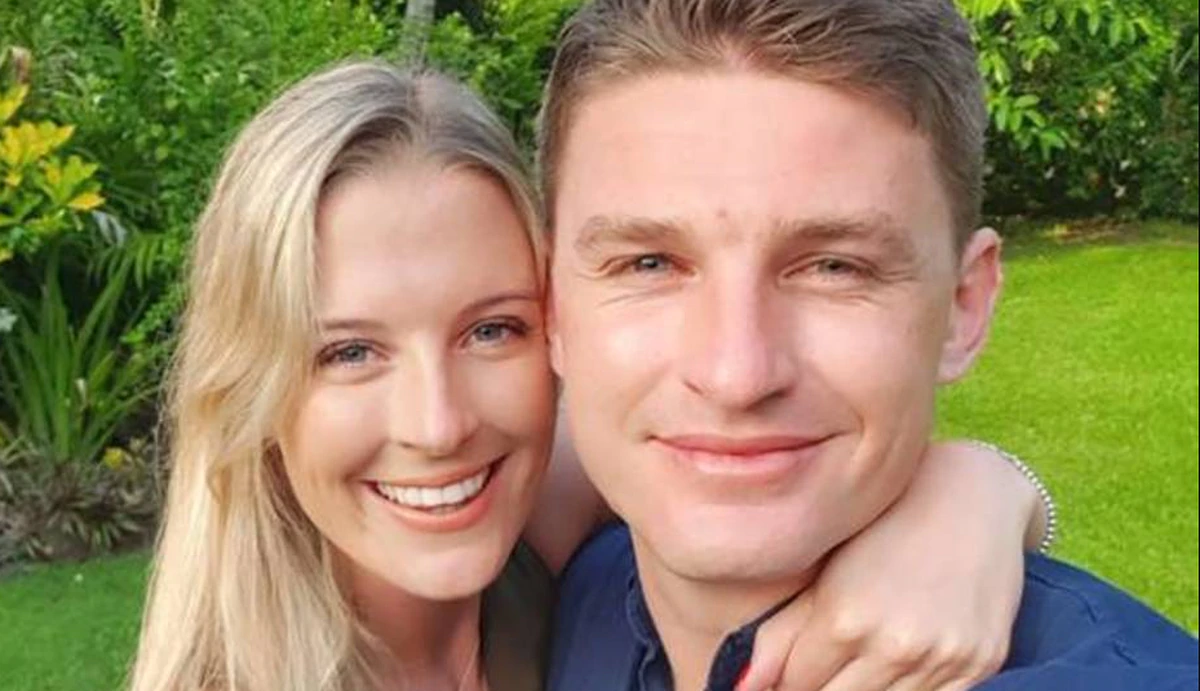 The Bowtie
To complete the opulence of Beauden's suiting experience, Working Style provided the finishing touch: a velvet, handmade bowtie. A class rugby player, Beauden Barrett is no stranger to intensive training: scrums, tackles, you name it. Hand tying a bowtie? Easy, mate.
Knowing the wedding location was without vehicle access, the Working Style team had to sit Beauden down and break it to him that they could not provide a 'dresser' for the big day, meaning the fate of his bowtie lay in his hands. With the prowess you'd expect of an All Black first-five, Beauden demonstrated that his hands are just as skilled with delicate velvet accessories as they are with rugby balls. Chris Dobbs noted that the no. 10 picked up the age-old technique with ease.
"Like the good country boy that he is, he practised and practised and got it down pat. We were very impressed with his stickability under pressure," said Dobbs.
The Groomsmen and Family
Beauden's two groomsmen were also suited exclusively by Working Style. Their wedding attire paired black dinner suits, crafted from Italian Vitale Barberis pure wool cloth, with black silk tie-your-own bowties. All the lads sported Spanish Working Style shoes.
Working Style also attended to the fathers of the bride and groom as well as other family members.
"Both families are wonderful people we were very humbled to be looking after them all…especially when the final result was so stunning," said Chris Dobbs.
"They are a great young couple with style and very down to earth so it was a highlight of my 32 years in tailoring to see their creation come to life."
Working Style bespoke, tailor made suits are the ultimate lightweight attire, designed for consummate movement. With pliable, soft fabric and an unparalleled fit, a Working Style suit sits close to the body to provide a clean, flattering masculine silhouette, without sacrificing comfort. Modern styling provides a wearable suit for life.
To start the journey towards your own dream suit for any occasion, go here.
Be like Beaudy:
Onyx Black Grosgrain Peak Lapel Dinner Suit.
Midnight Grosgrain Peak Lapel Dinner Suit.
Imagery supplied.