What's on our February fashion radar
We're somehow well into the second month of 2022 and although we may have been sleeping in on the first few months of the new year, the fashion world most certainly has not. This month we take a look at some of our favourite local launches and collaborations - the most cultivated new luxury items and everything in between.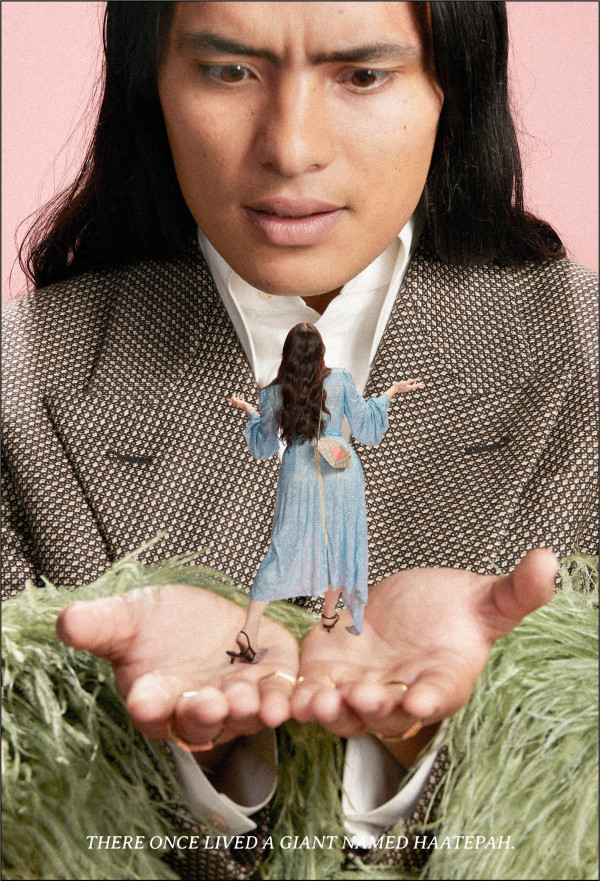 Happy Valentine's from Gucci
This Valentine's Day, Gucci has collaborated with Los Angeles-based visual artist Ariana Papademetropoulos to create a limited-edition zine called "A Love Story Presented by Gucci." Displayed through a low-tech graphic novella format, the pages of the digital and printed versions capture a tiny fairy. Played by Ariana herself, as she searches for a love her own size with the help of a hero, interpreted by friend and fellow female artist Isabelle Albuquerque. Throughout the zine experience, you'll see some of our favourite Gucci products woven into the story line, making for an experience that will make all fashion lovers weak at the knees.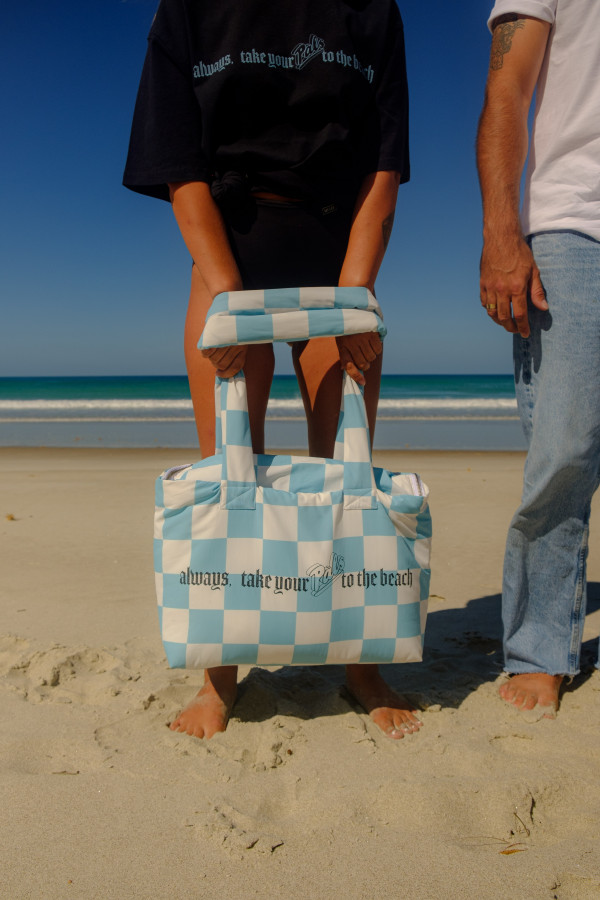 Local lust: Meet the new Beach Brains x Pals colleciton
There's a new collab in town and it's not like any other. Famed local streetwear brand, Beach Brains and cult favourite sipping house, Pals have teamed up to create a three-item collection that boasts summer loving. The collection features two 100% cotton unisex t-shirts in white and black, and a blue and white checked cooler tote bag to carry all your summer essentials. The tote has been customised to fit two boxes of Pals. This limited-edition capsule is only available as an exclusive giveaway via the Pals Instagram page, meaning only a few will get their hands on summer's hottest new threads.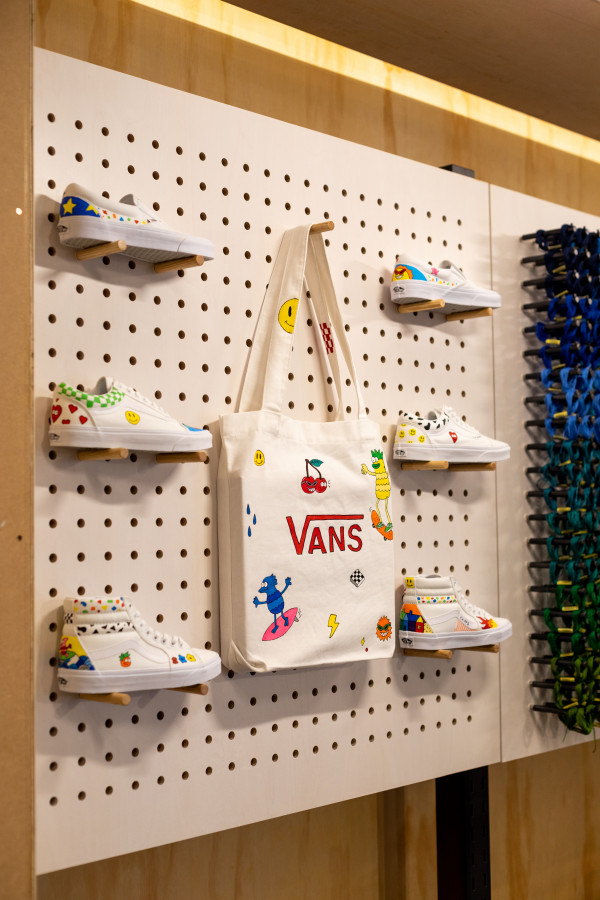 Valentine's with Vans
Still looking for that perfect sentimental gift that screams one of a kind? Fear not as Vans has you covered. This weekend Vans are holding a custom kick workshop with artist, Jaimee Harris who will be creating one-off designs exclusively for V Day. Head down to the newly opened Queen Street store and personalise any shoes purchased in-store, or bring in your old Vans and give them a new lease of life. If you're stuck for ideas Jaimee will also have a flash sheet on hand to ensure you get exactly what your loved one desires.
The Lowdown
When: Saturday, February 12th, between 10am - 4pm.
Where: Vans, 200 Queen Street, Auckland CBD
Celebrate your Chinese zodiac with Karen Walker
Following on from the release of this years Tiger Necklace for 2022's Lunar New Year, Karen Walker is completing the collection with a dozen pendants to celebrate every animal of the Chinese zodiac. No matter what your year, you can carry with you your special animal with you in a bold luxurious way. Whether you're an adventurous rat, an industrious ox, an enterprising tiger, a kind rabbit, an imaginative dragon, a smart snake, an energetic horse, a loving ram, an inquisitive monkey, a diligent rooster, a genuine dog or an earnest pig - there is something for everyone. All 12 pendants are avail­able in 9 carat yellow gold, rose gold and sterling silver.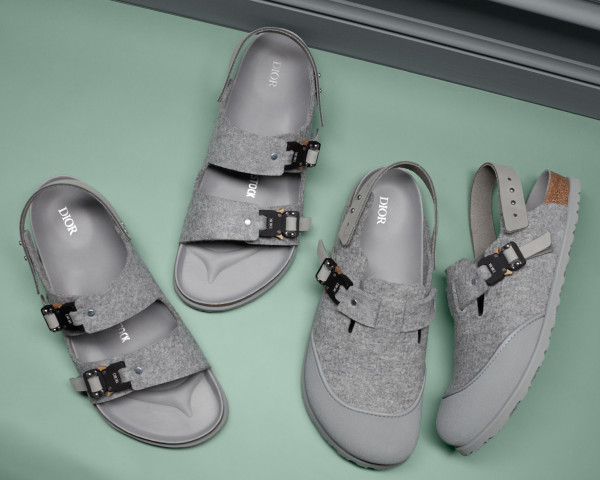 These cult sandals just got a luxury overhaul
What happens when one of fashions most iconic houses teams up with the worlds most popular sandal brands? You get a statement piece that boasts luxury, comfort and most of all, one of this season's most cultivated products. The Dior x Birkenstock collab was first seen on the catwalk of Dior's menswear winter 22/23 collection, consisting of two iconic Birkenstock models, reimagined with that iconic Kim Jones twist. Stay tuned for the June release.
Street stylers get ready for the newest collab on the block
No one quite does a streetwear collab like Tommy Hilfiger and this time, things are getting even more coveted. Teaming up with one of the worlds most iconic hype beast brands, AAPE by *A Bathing Ape, this collection is set to be a sell out. From the classic AAPE camo print to some of Tommy's most sought after styles, each piece perfectly merges the two brand's aesthetics together to create a world of their own.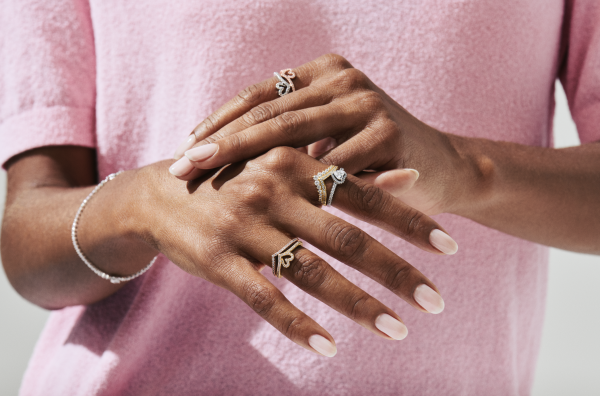 In search of the perfect gift? Pandora has you covered
With Valentine's Day hot on our heels, it's time to start thinking about that special gift for that very special someone. Whether you're shopping for a loved one or simply just for yourself, you can never go wrong with a bit of jewellery. This V Day, Pandora are making your job a little easier with their special Valentines Day Collection, showcasing their newest Padlock and Key Dangle Charm amongst an array of other stunning pieces front heir Moments and Timeless collections.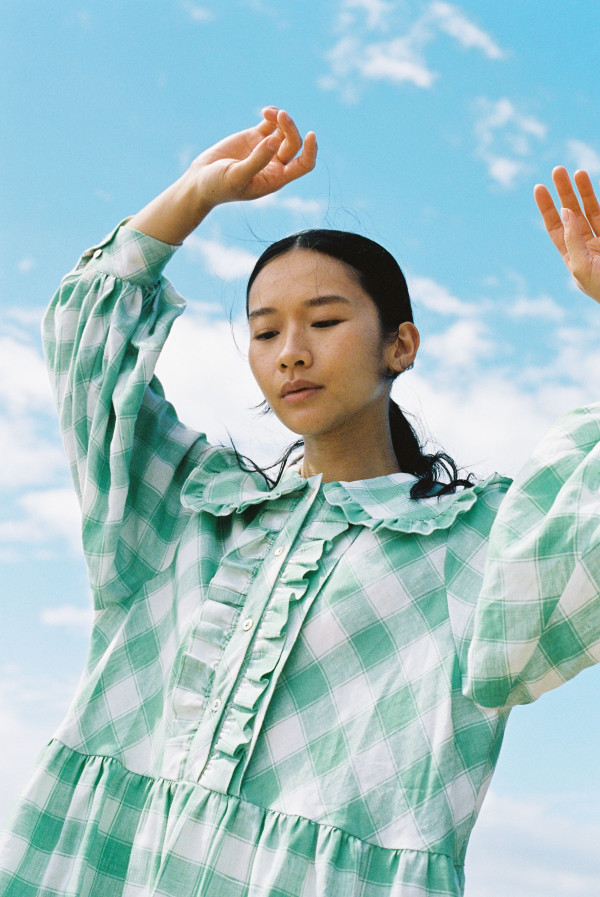 Sparking magic with twenty-seven names
New Zealand born and bred fashion brand Twenty-Seven Names is bringing the magic with their newest collection - Everyday Is Magic. Designed to spark nostalgia and sentimentality, this collection has everything you could ever want. From frills to peterpan collars, pastels to prairie print's every piece embodies a magical spark. We're spellbound just looking at it!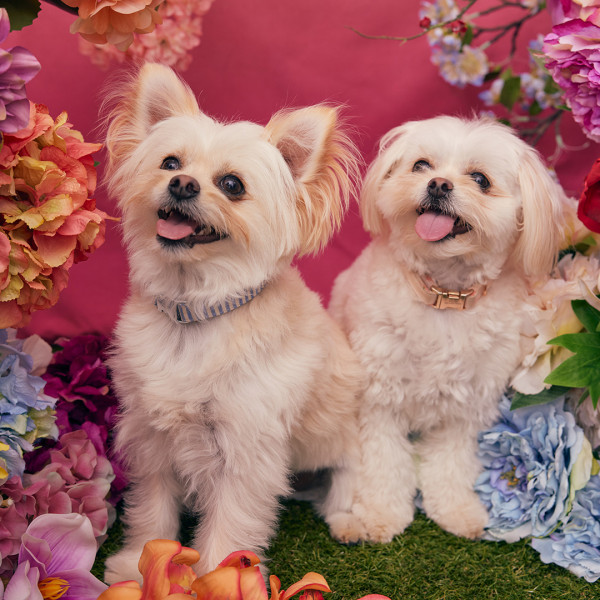 Saben are spreading puppy love this V Day
Famed leather goods brand, Saben are celebrating love this Valentine's with a very cute, furry photoshoot. Puppy Love is the newest campaign that coincides with the arrival of Saben's latest collection of drool-worthy keyrings, alongside some of the most fetching dog walking bags around. In partnership with Creatures & Co, Saben are inviting you and your furry friend to join them for a 15-minute photoshoot at their Ponsonby store this Sunday.
The Lowdown:
When: Sunday, February 13th
Where: Saben Ponsonby, 133 Ponsonby Road
Pricing: $50 per pet
How to book: Email info@creaturesandco.net
What else:
Saben are collecting blankets, beds, leads, dry food and other essentials for the SPCA between February 7th and 13th. If you have items to donate, please bring them to our Ponsonby boutique. A portion of all sales will be donated to the SPCA as well.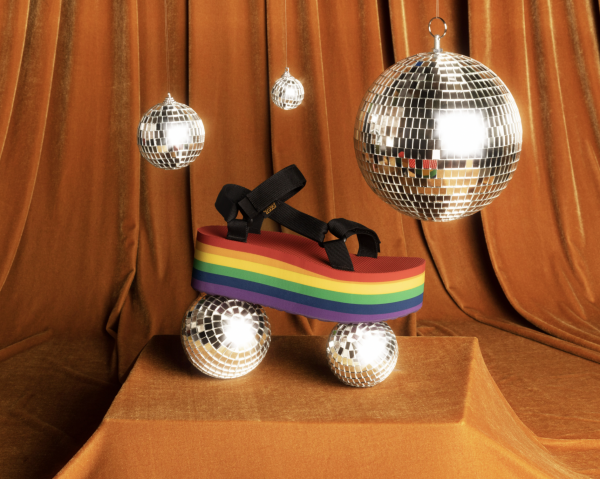 Celebrate Pride Month with Teva
If there's ever been a time where sandals are the most popular footwear of choice its definitely right now. From Fashion Week catwalks to Himalayan hikes, Teva sandals are in hot demand across the globe. In celebration of LGBTQ+ pride month, Teva have launched an all gender Pride collection which sees their most popular styles redeisgned with a rainbow twist.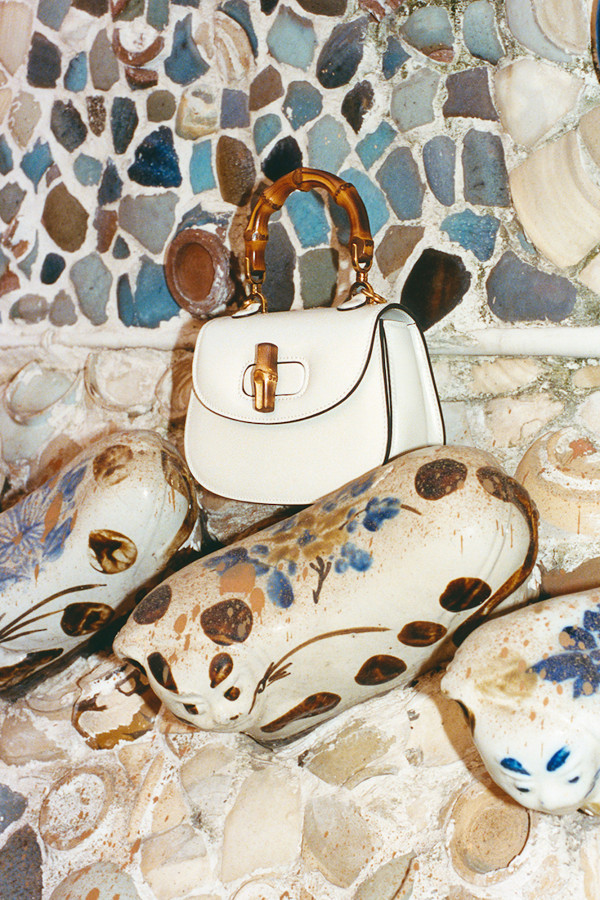 Gucci's most famed bag gets and a stylistic revamp
Fresh off of the premiere of 'House of Gucci', we're feeling a noticeable nostalgia for the past. With this longing for old times comes the revival of an old Gucci treasure. A little piece of history with a big place in our hearts - the Gucci Bamboo 1947 Bag is a fashion icon in its own right. To celebrate the launch of the new line, the House invited nine international creators to collaborate on a digital project. Each one was asked to share their unique vision of the Gucci Bamboo 1947 through the creation of an artwork spotlighting the bamboo handle bag. Through various photographs, illustrations, paintings and videos - the line is brought to life through myriad lenses, each presenting a personalised vision of the revisited icon. Participating talents include photographers Maddalena Arcelloni, Lou Escobar, Katja Mayer, Theo Liu Xiangyu, Cho Gi-Seok, and Suzanne Saroff and artists Nico Ito, Samson Bakare and Everett Glenn.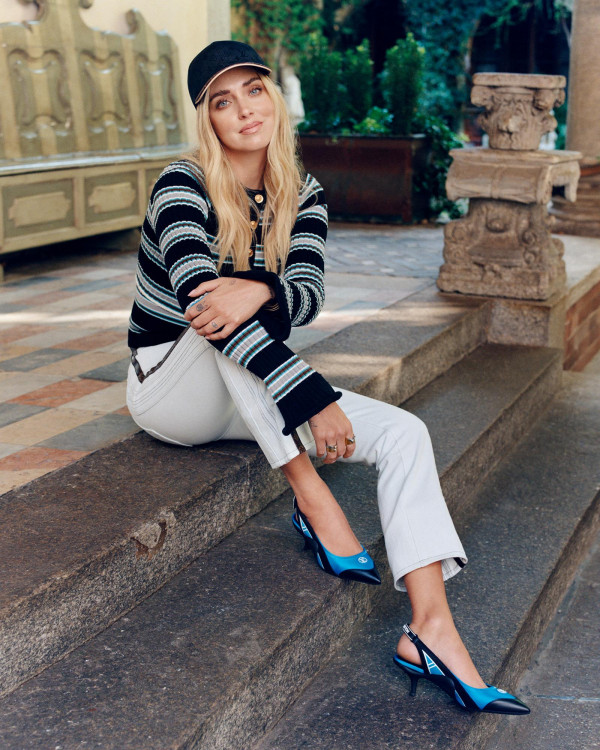 A slingback comeback with Louis Vuitton
Originally coming into fashion in 1940 (when exposed heels were a pin-up girl's dream) the slingback was notoriously uncomfortable. But thankfully fashion technology has come far in the last 80 years and a perfect case for comfort is the new Louis Vuitton Archlight Slingback. Inspired by the LV Archlight sneaker, this new addition is an elegant reinterpretation that reflects the Italian muse, blogger and businesswoman who is the face of the campaign - Chiara Ferragni. The LV Archlight Slingbacks perfectly pair with Chiara Ferragni's inimitable style as she explores the streets of Milan and the historic "La Vigna di Leonardo".