Valentino are making our athleisure dreams come true
The trend of athleisure is quickly taking over. From brunch, to Sunday strolls and the odd trip to the actual gym, athleisure is a solid wardrobe staple. Valentino are now leading high fashion's entry into the world of athletic-comfort gear. Their new styles are a must-see, and we can't wait to have a high-end allusion of exercise without actually heading to the gym!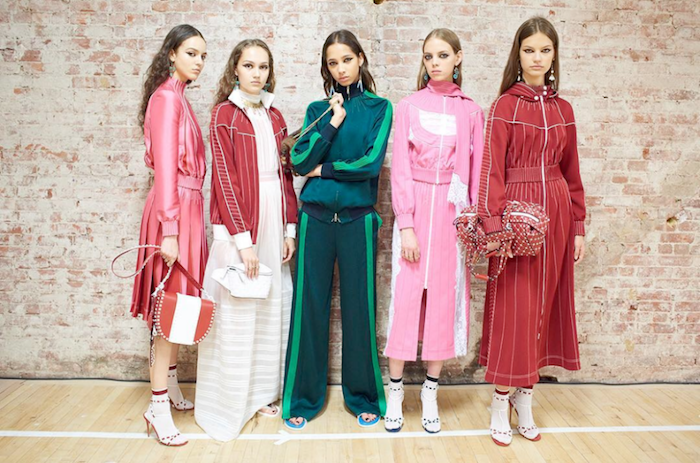 Valentino's sport-inspired Resort 2018 collection was presented earlier this year in New York to a wave of international praise and hype. Following this, the fashion-forward thinkers are opening pop-up shops specifically for this line. The pop-ups shops will be decked out like high-fashion gyms, with all the necessary gym fittings and trimmings. A glossy basketball court will even be included in one of the stores. Valentino don't do small. Their lines are larger than life and their ideas are revolutionary, so this change in direction will be one to watch.
Opening in New York, Tokyo, Milan and Hong Kong, the stores will include a range of Valentino sporting necessities. Their limited edition shoes, tracksuits, yoga mats, and even basketballs will be available to make your own. Valentino are taking inspiration from their 80's and 90's lines, with their logo 'VLTN' featuring on most of the line.
Valentino's aim was to create an "unexpected, authentic and distinguished space" in which fashion and sport can marry perfectly. Valentino are breaking traditional fashion borders "in order to look towards new routes, the routes of the self-affirmation and of the unconscious-dressing, typical of the new generations". Valentino are making a bold move into athleisure, and we can't wait to see it all unfold.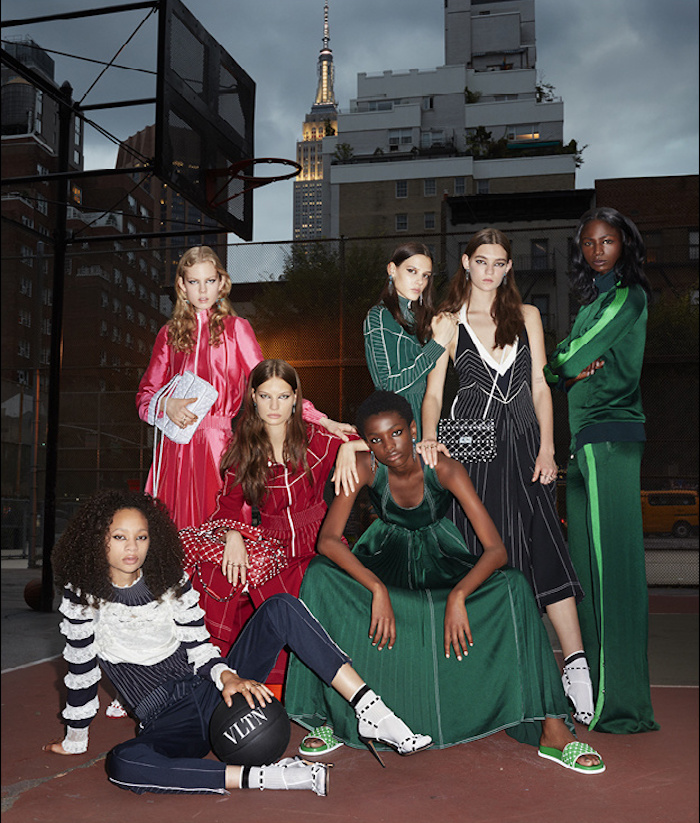 The stores will be opening on October 26th, and we're hoping they'll make their way over to our side of the world very soon. In the meantime, we'll be finding our favourite pieces online and preparing ourselves to hit the gym in style.
(Imagery courtesy of Valentino)