Past Remix cover stars pay tribute to late fashion icon, Karl Lagerfeld
One of the most brilliant, revolutionary, and controversial designers of all time has passed, leaving a hole in the bleeding heart of the global fashion industry. Karl Lagerfeld's vision and unstoppable momentum has raised Chanel from it's near destitute knees, and propelled it back into the international design success it is today. Fifteen collections a year, for three seperate houses - Chanel, Fendi and his namesake label - couldn't keep this divine creative force from producing some of the most extraordinary and iconic design work of the twenty-first century.
A resource in himself, Lagerfeld is said to have a personal library of almost 100,000 volumes, mostly consisting of photography and art books, and his own tireless education has rendered him one of the most exceptionally intuitive designers of his time. His legacy will live on through the endless list of fashion houses for which he graced his talents (Balmain, Jean Patou, Chloé to name a few) but Karl Lagerfeld is concreted in the history books with his multi-billion dollar luxury empire that is the interlocking C's. Known for his obsession with 'La Muse', his repertoire of celebrity friends and admirers is near endless. Find below a few of the high profile tributes to a genius whose soul can never be removed from fashion.
Remix past cover stars paid their respects today...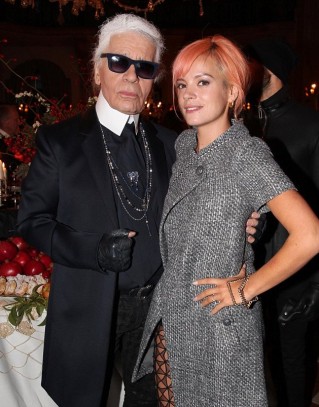 Karl Lagerfeld and Lily Allen.
"You made me feel like a princess. I never quite understood what you saw in me but I am forever grateful for the support that you and Chanel have given me over the last 15 years. Rest In Peace Karl, you were a true genius and will be missed, so much." - Lily Allen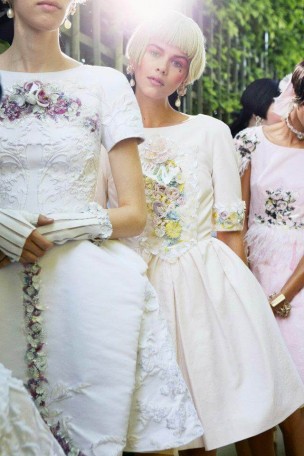 Georgia Fowler in Chanel Resort 2013.
"Speechless as today we have lost a legend who inspired the fashion world for so many years and will forever more. Walking for, and being sketched by Karl was one of the highlights of my life, he was a true artist, the kindest soul and unequivocally the most iconic man in fashion. Rest in peace" - Georgia Fowler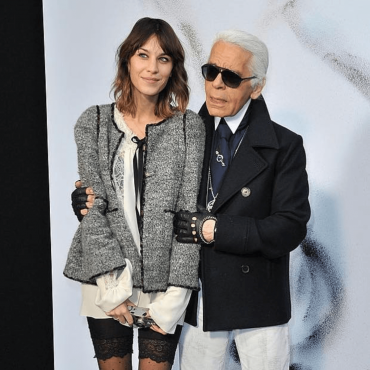 Alexa Chung and Karl Lagerfeld.
"Rest in peace, Karl. I remember being so scared to interview you and yet you were in fact incredibly witty and generous. Thank you for inviting me to some of the most glamorous experiences of my life, it was an honour to know you. Oh yeah and thanks for the dry shampoo tip, will always think of you as I powder my wig." - Alexa Chung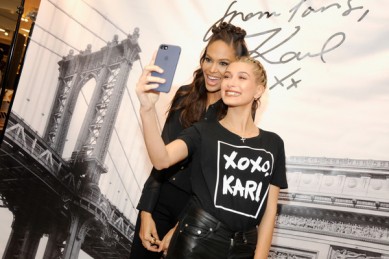 Hailey Bieber in Karl Lagerfeld Paris Collection 2016.
"Today the world says goodbye to a true legend. Karl, you graced this industry with so much genius and talent that will live on forever. Thank you for the incredible legacy you leave behind.." - Hailey Bieber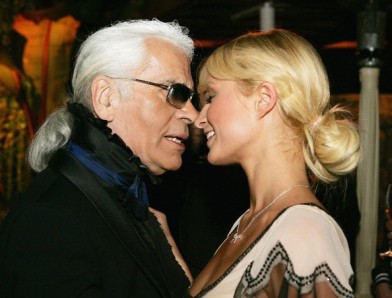 Karl Lagerfeld and Paris Hilton.
"Today we lost a true Legend, Icon & Visionary. An inspiration to me since I was a little girl. Heaven is about to become more fashionable. You will be remembered, loved & missed. #RIPKarlLagerfeld" - Paris Hilton