Supra footwear designer Josh Brubaker has spent over half his life immersed in skate culture. Hired on the spot by Supra in 2006, he has been designing for the iconic skate brand ever since, a perfect amalgamation of his love for footwear and skateboarding. Sophie Donovan catches up with Brubaker about the anticipated Supra Royal collection and finds out the inspiration behind about his awe-inspiring latest creation, the Falcon.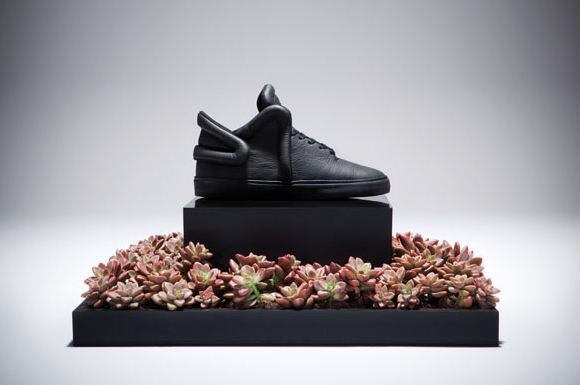 Tell us a bit about your design background and how you came to work for SUPRA?
When I was in 7th grade my brother Brandon got a job for Vans designing shoes. It sparked my interest and I started to draw my own designs. He would give me templates and tips on shoe design. As I grew up I never stopped drawing shoes and I skateboarded every day of my life. I ended up going to graphic design school to learn Adobe Illustrator and Photoshop and my brother helped me get my first job designing shoes. He also got me the interview at Supra in February of 2006. I got hired on the spot. I have been designing Supra ever since.
Tell us about the idea behind the SUPRA Royal collection?
The idea behind the Royal collection was to create a small line that was different from the regular line with a more fashion influence, combining the 2 worlds of sneaker culture and fashion and using more premium materials.
The Falcon looks as much a piece of art as it does a shoe, what inspired you to create this?
I really wanted to create something different from Supra. It is a fairly simple shoe in that it's only 3 pieces, 4 including the tongue, but has exaggerated detailing. The Falcon has engineered foam in the collar heel and tongue creating a puffy look, but it is built on a very sleek slim base, keeping it a vulcanized shoe which ties it back to Supra's roots. The main goal was to try and create something that will stand out on the shelf like the 'Skytop' did back in 2007. I named it the Falcon right after I drew it because that's what it looked like to me, a bird.
What do you consider the most striking design feature of 'The Falcon' and why do you think it's so effective?
The vertical collar line as well as the back overlay piece. The simple plain front and the more exaggerated busy back is what makes it unique to me.
Supra is a brand that's synonymous with innovative design but always stays true to its skate culture roots. Tell us a bit about this dynamic.
The company's creative direction started form skateboarding and I have skateboarded for more than half of my life. It's in our blood, once you are a skateboarder there is no changing that, but I'm also influenced by things outside of skateboarding like great products.