The best clothing colours for your skin tone
There's a high chance you've heard the phrase "getting your colours done", from your mum/aunty/grandmother who had theirs done years ago and now will tell anyone with ears that they're strictly a 'warm' colour wearer and won't ever deviate from that.
While this practice may seem slightly outdated, it's actually hugely helpful in informing which colours should remain in your wardrobe, and which colours you can do without.
Here to help us on our perpetual mission to refine our wardrobes is London stylist Stephanie Bellamy, who shared her top tips on what colours will be huge this season, how to work these into your wardrobe, and the importance of always matching your manicure with your wardrobe.
How did you first discover your passion for styling? I have always been an avid shopper and fashion fiend. I studied Fashion Design at University and after graduating I dabbled in the fashion design industry, however, I quickly realised that it wasn't floating my excitement boat. I started managing in a womenswear boutique during my "era of uncertainty," I was at ease and built wonderful relationships with customers and stylists. I remember saying to a colleague at the time, "I wish I could be a stylist, that's my dream job" - she simply said, why not? And off I went to London on a new adventure; I was managing for a luxury fashion brand in Chelsea whilst at the same time studying a Diploma in Personal Styling. During my time managing, I was fortunate enough to meet and work with well-known British personalities and stylists at the top of their field.
If you had to build a capsule wardrobe from scratch, what would you want to include in there? I'm not a "blazer, white shirt and a little black dress" kind of person. I believe a good capsule wardrobe is built around functional basics that are essential for that person's life and their needs. My personal staples are a good fitting and comfortable pair of jeans, a slightly cropped leather jacket, a denim jacket, converse sneakers, nude brogues and a colourful dress that can hide a bloated tummy.
What colours are you predicting will be huge in this season's fashion? My business allows me to work seasonally between London and NZ, therefore I'm immersed amongst the trends before they hit our shores. I'm currently obsessing over mustard yellow and anything metallic. I am and always will be bias towards pink in all shades, luckily for me it's coming back with full force this season!
What's the best way of figuring out which colours work with your skin tone? Are you a subscriber to the idea of people suiting 'Cool' or 'Warm' colours? Absolutely, wearing the wrong colours can completely age you and also highlight imperfections in your skin such as redness, dark under eyes or fine lines. There are four seasonal colours as to which each individual will be most suited to; Summer, Winter, Autumn and Spring. The most accurate way to understand your seasonal colour palette is to have an analysis completed by a personal stylist, however, to quickly understand if you're warm toned or cool toned is to drape a piece of gold fabric (warm) around your shoulders and close to your face, then do the same with a silver piece of fabric (cool). Which colour makes your eyes sparkle and your skin appear clearer?
What designer do you most admire for their bold use of colour? One of my favourite designers and the Queen of colour and print, Mary Katrantzou. I'm pretty sure she invented the rainbow…
How important is it for your manicure to match your wardrobe?

It's a non-negotiable in my books. Incredible style is achieved through the finer details that complete a polished look; your manicure or pedicure must be complimentary to your outfits throughout each season.

What are your top tips on injecting colour into an otherwise monochrome wardrobe? Start with swapping out your black clothes for a navy option, it's a small but really achievable step. I would then inject pops of colour through the use of accessories, makeup or nail polish. A navy coat, black straight leg jeans and ankle boots with a bright red lipstick and a mustard manicure is the most effortless, on trend outfit that anyone can achieve this season.
Are there any trends you can't wait to see the back of? Peplum hem trousers and jeans. Good riddance. Same goes for cropped flared jeans.
What advice would you give other budding stylists wanting to get into the industry? Absolutely go for it, it's the best industry in the world, although I'm probably bias. Get yourself qualified; do your research into the different courses available and seek advice or mentoring from established stylists.
Quick Fire Questions:
What decade's fashion do you love most: 60s, 70s, 80s, or 90s fashion? 70's
Gingham or hound's-tooth? Hound's-tooth. Ordinarily I would say Gingham, but it's been so overdone the past few seasons.
Heels or sneakers? Sneakers.
Would you rather: Wear the same outfit every day for the rest of your life, or always have a coffee stain down your front? Coffee stain down the front, because I usually do anyway. Side note; don't buy coloured suede shoes if you're clumsy.
One-piece or bikini? Bikini
Sequins or studs? Tricky… studs. But only if I had to pick.
Skinny jeans or flares? Neither.
Form fitting or easy wearing?

Easy wearing. Every single day.
Aligning beautifully with Steph's trend predictions for the coming season, comes OPI's new Lisbon collection.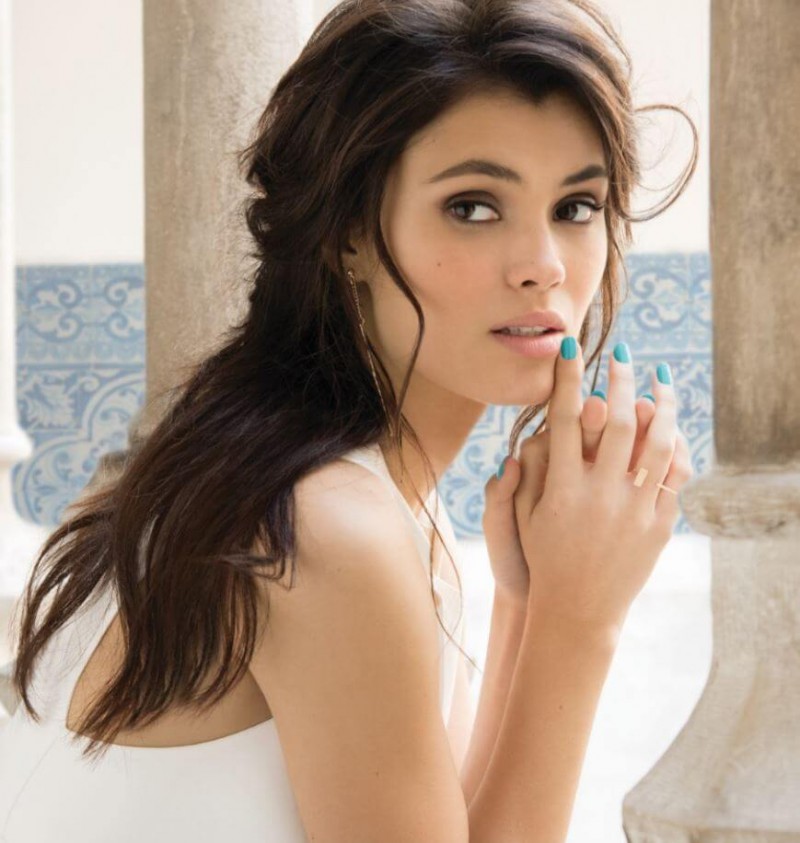 Comprising fashion-forward shades of pink, like the enviable Lisbon Wants Moor OPI, Tagus In That Selfie!, and No Turning Back From Pink Street, poppy summer hues like the mustard-hued Sun, Sea and Sand in My Pants, or teal Closer Than You Might Belem, OPI's latest offering brings fun nails to the fore.
Available in 12 stunning shades, in all manner of GelColor, Infinite Shine, and Nail Lacquer formulations, we'll be reserving our spot at Art of Nails stat to ensure our mani ties in with our late summer wardrobe beautifully.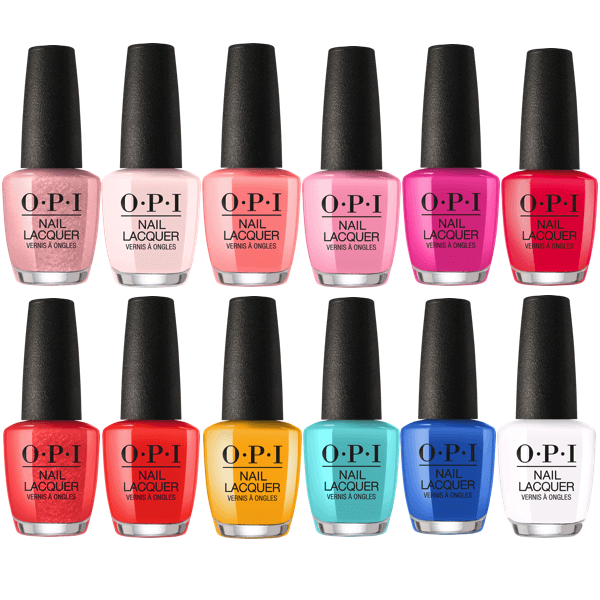 Shop OPI's new Lisbon collection, here, or check out Steph Bellamy on her website and Instagram.