Sort Your Winter Wardrobe With Calvin Klein Jeans On High Street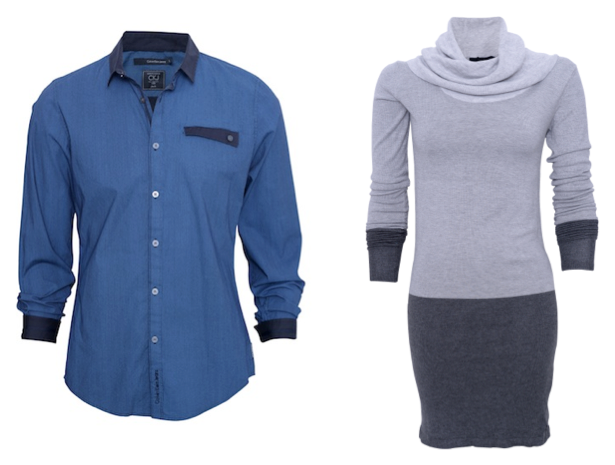 Although finding a new winter wardrobe can be fun, it can also be a mission. That's why we love it when the likes of
Calvin Klein Jeans
have us completely covered, with an extensive
Autumn/Winter collection
for both men and women.
Calvin Klein Jeans on High Street
now has heaps of new stock in store and there are plenty of items from the new season that we absolutely love! We particularly love this bold blue shirt for the dudes and this gorgeous grey dress for the girls. But that's only the tip of the iceberg (excuse the winter pun)... Yeah, Calvin Klein Jeans is much more than just jeans! Leave it to Calvin Klein Jeans to introduce a collection that is bold and edgy, while still maintaining the cool and classic aesthetic that has made this one of the most popular and recognisable fashion brands for decades. Plus as an added bonus, Calvin Klein Jeans on High Street also have a select few items from the global Spring / Summer collection thrown in the mix, as well as the brand new Calvin Klein Jeans Dual Tone mens underwear range, which has exploded across the globe in a viral social media campaign, which you can check out here. Does this sound like a bit of you? Keen to check out the collection for yourself? Head down to Calvin Klein Jeans on High Street in Auckland to grab some gear for your winter wardrobe.