Remix in LA with Gucci for Alessandro Michele's Hollywood love affair
It's been a while since we've seen Hollywood Boulevard closed off, as red carpets and award shows have been rightfully postponed due to COVID-19, so Gucci's Spring 2022 fashion show 'Love Parade' in the heart of old Hollywood signaled the start of a triumphant new era, both for the fashion house and local Angelenos.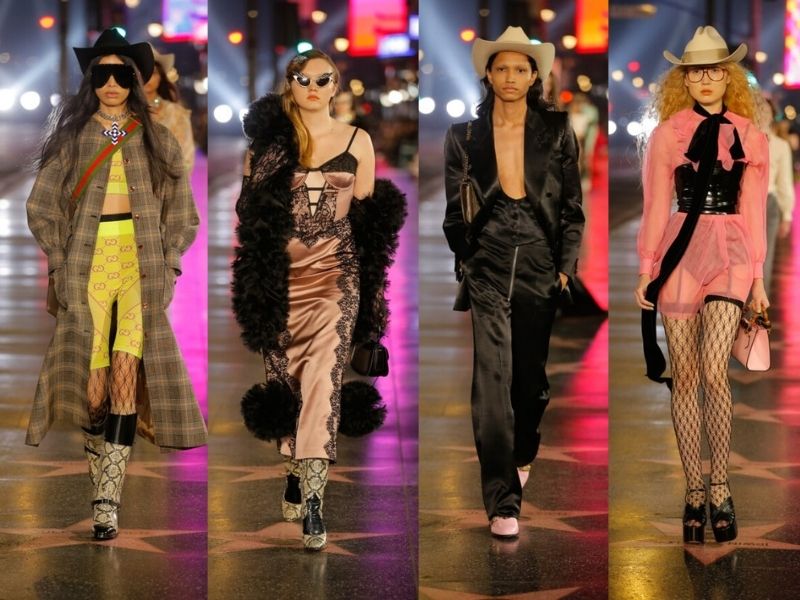 COVID precautions were tightly managed for Gucci's first in-person show since February 2020 – think vaccination cards and pre-event testing – with facemasks becoming the latest opportunity for VIP guests to dazzle and accessorise. And, the guest list was as star-studded as it comes – think Miley Cyrus, Billie Eilish, Tyler the Creator, Lizzo and Gwyneth Paltrow just to name a few – further solidifying this as Gucci creative director Alessandro Michele's home of cinematic inspiration.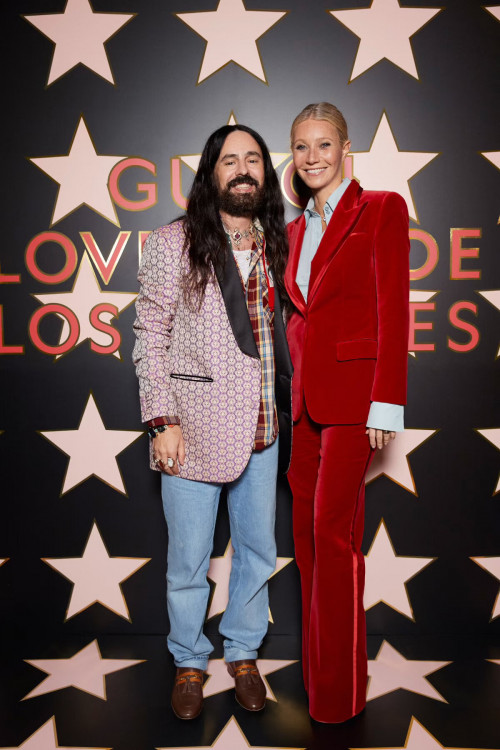 Alessandro Michele & Gwyneth Paltrow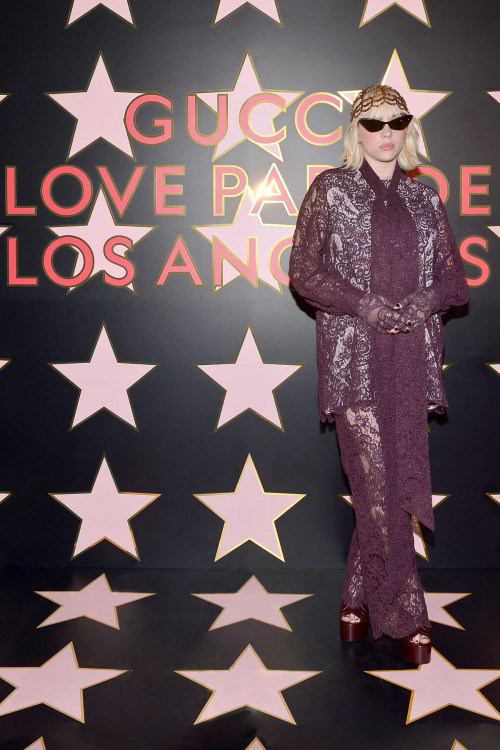 Billie Eilish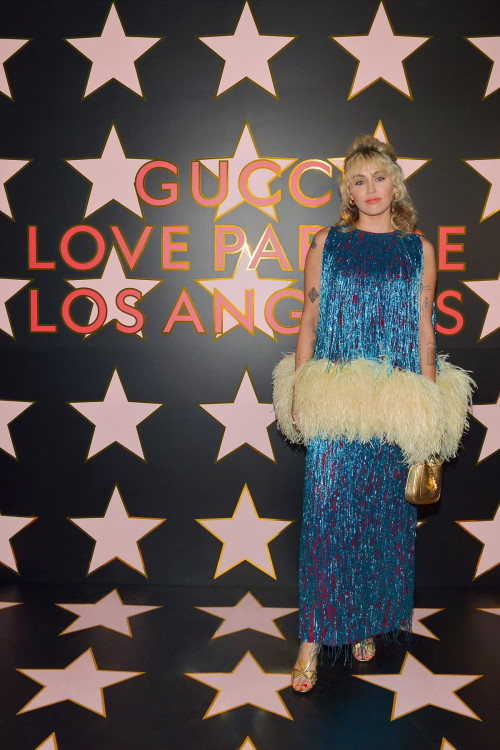 Miley Cyrus
Michele has long adored the style and glamour of Hollywood, having been inspired by stories from his mother and having sponsored the LACMA gala since the start of his tenure at Gucci. Brand muses like Jared Leto, Lana Del Rey and Harry Styles all represent an old school Hollywood charm from a time gone by… a charm that Michele brought in his fashion show, which felt more like a movie than a runway.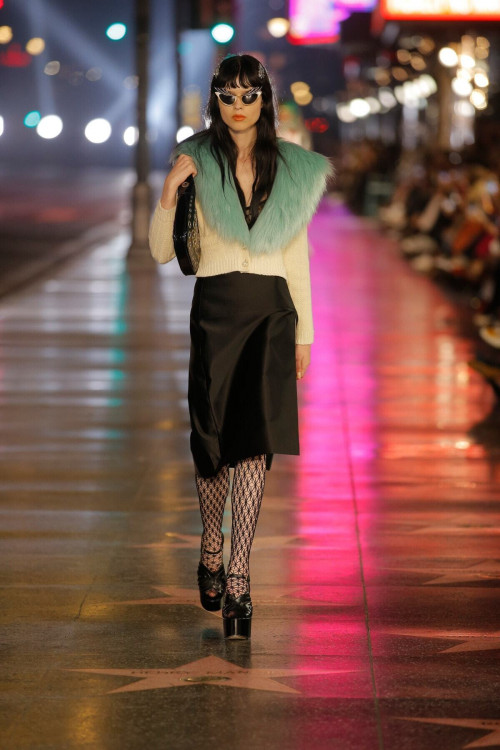 As for the collection itself, it was undisputedly Alessandro Michele at its finest, representing a mishmash of textures, colours, fabrications and references rooted in the spirit of glam Hollywood and old school Americana. Mixed in with the flamboyant excesses of silken tailoring and old Hollywood nods were activewear and farm-boy motifs.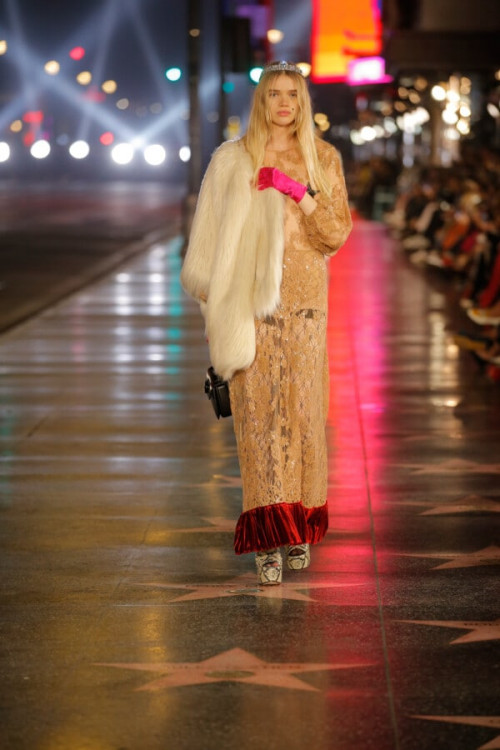 In typical Michele style, sneakers were paired with tuxedo shirts and three-piece suits, bike shorts were worn with cowboy hats, and Latex gloves peeked out from underneath maribou dresses. At first glance Gucci combinations can feel outlandish to the public viewer, but given this year's setting they felt perfectly at home, the perfect wardrobe for the celebrity guests, musicians, actors, comedians and artists who rely on creativity like Michele's to stand out from the crowd.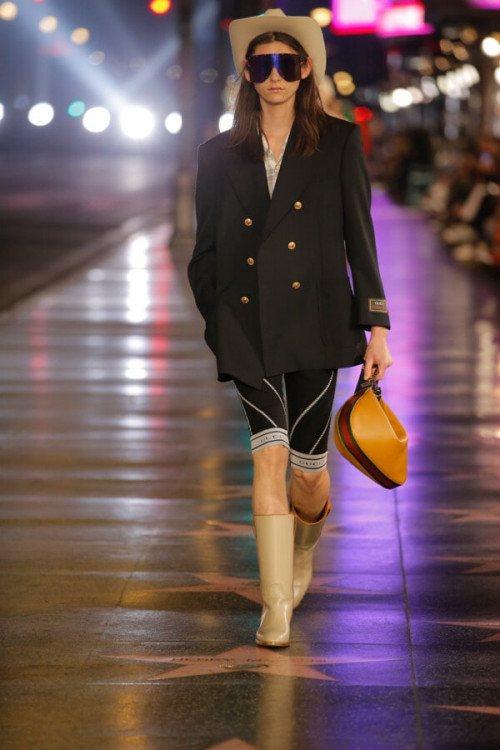 Images courtesy of Gucci