How much better is a Monday when the sun is streaming in the windows and you can eat your lunch outside?! A fresh burst of sunshine and warm weather definitely makes it a good start to the week.
Mondays at this time of year are always super busy, so we're indulging our shopping habit with the arrival of summer resort collections, beautiful collaborations and limited-edition pieces that we just have to have!
Here's a list of our absolute must-haves for this Monday. Enjoy!
Help make a difference with a Kowtow x Caroline Walls t-shirt
Melbourne-based artist Caroline Walls has teamed up with Kowtow to create a series of limited edition t-shirts. Featuring two prints across three classic cotton tees, the collection celebrates the abstract response to the female form. The artwork used is aptly named Calling Out Of Context and This Must Be The Place. From each t-shirt sold, a $20 donation will be made to the International Women's Development Agency (IWDA) which works with women's organisations across the Asia Pacific region to ensure women are safe, equal and living free from gender-based violence. T-shirts are available exclusively online from www.kowtowclothing.com and www.wellmadeclothes.com.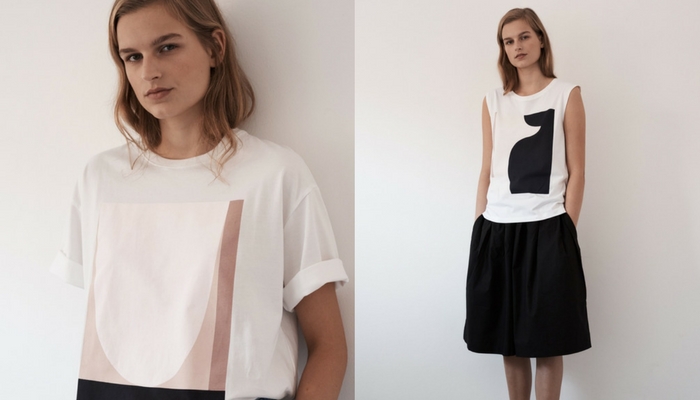 Asahi teams up with ASICS Tiger to celebrate 30 years
Two Japanese icons, Asahi Super Dry and ASICS Tiger have come together to create a limited edition, custom sneaker to celebrate the 30th anniversary of Asahi Super Dry. Marking 30 years with just 30 pairs of sneakers, the collection features five different designs which all incorporate a colour palette of grey, red and black to symbolise the colours of Asahi. The Asahi x ASICS Tiger sneaker collection is exclusive to New Zealand, giving sneaker fans and Asahi-drinkers alike the unique chance to add a very limited-edition pair of sneakers to their collection. The sneakers are not on general sale, however, can be bid for via Trade Me, with all proceeds going to New Zealand Red Cross. You can bid, here. Bidding ends on 24th November.
We want every piece from the new Ruby Resort 2017 collection
Ruby Resort 2017 is one of those collections which makes your heart skip a beat. Aptly named Sunny, the collection features flowing floral numbers, punchy yellow, two-piece co-ordinates and an adorable floor-length gingham shirt dress which can be worn open with shorts and a top underneath. Quite simply: it is stunning. These low maintenance, yet chic, pieces work equally well at the beach as they do in the city, with on-trend prints and colours such as mustard, khaki and burnt orange. The collection also includes a collection of zodiac-inspired t-shirts, each featuring a unique Marcus Watson illustration. The Sunny collection is available, here.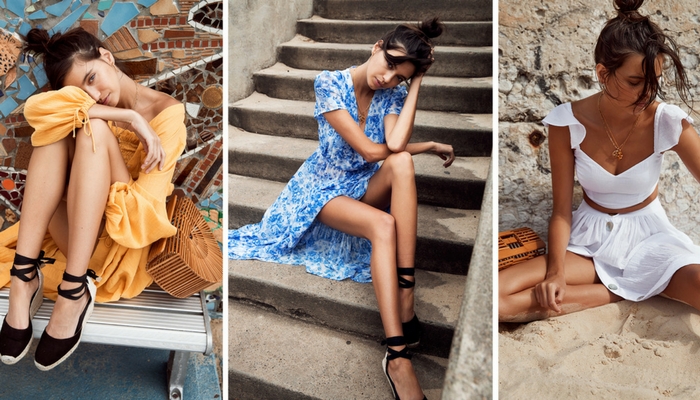 Save the Superette x By Charlotte collection to your Christmas wish list
Lovers of dainty jewellery, rejoice! The Superette x By Charlotte collection was made for you. The stars-and-moon inspired collaboration is so gorgeous - not to mention gift-worthy - and with Christmas just around the corner we can't help but drop hints left, right and centre to anyone who will listen. Available in gold or silver and fixed with white stone crystals, these necklaces are the stuff of bohemian dreams while being chic and pretty enough for everyday wear. Prices start at $199, available here.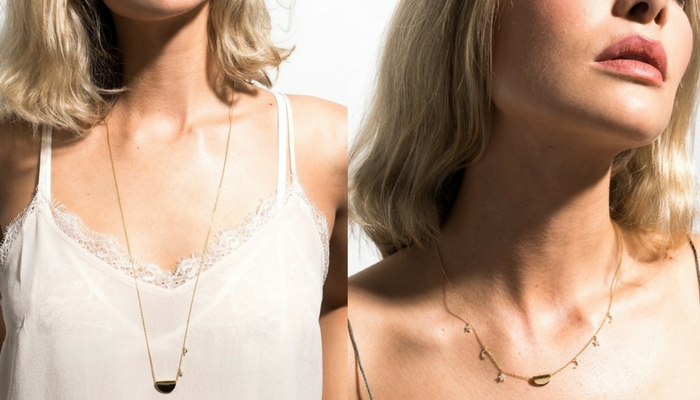 Proenza Schouler launches their much talked about PSWL line
Over the past 15 years, Proenza Schouler has become one of the most talked about names in fashion. Not only is the brand at the forefront of luxury design but because the duo behind the label, Jack McCollough and Lazaro Hernandez have used their platform to promote social change - from publicly supporting Planned Parenthood to featuring transgender models on their runways. Now, the designers have revealed a new line, PSWL (Proenza Schouler White Label) - a small collection of ready-to-wear pieces including denim, t-shirts, sweatshirts and accessories, at a lower price point. The collection ranges from $195 to $1195 and is available online at Proenza Schouler, Farfetch and Nordstrom, all three of which ship to New Zealand.