The watch that keeps Lorde ticking: Manager Scott Maclachlan talks about his G-Shock MTG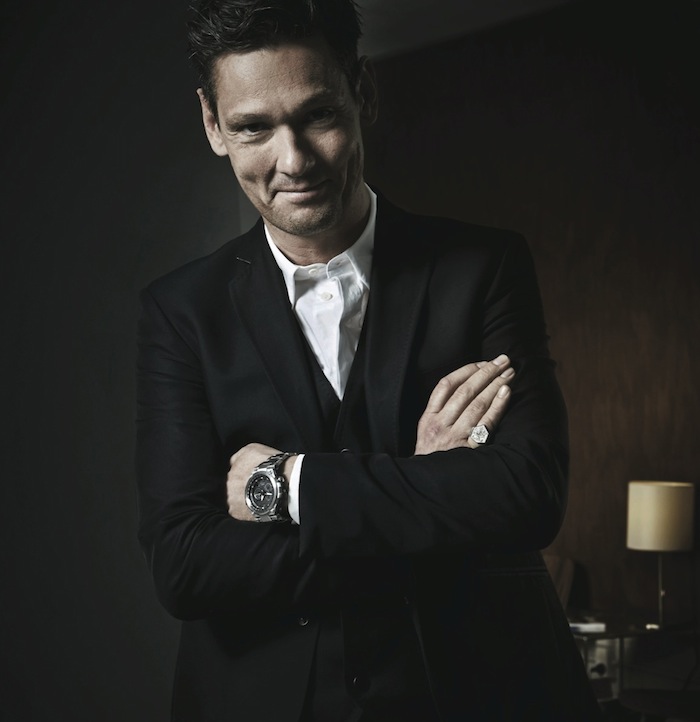 We caught up with
Scott MacLachlan
for a photoshoot and interview in our New Zealand Heroes issue of
Remix
on sale now
.
Scott is Lorde's manager… yeah, that Lorde… pretty much the biggest New Zealand hero ever. As well as hearing about his role in Lorde's ascension to international superstardom and the growth of his musician management company
Saiko
, Scott told us about his love for
G-Shock watches
. 'I really like the versatility of G-Shock's, I can change them based on my mood, and my situation. They're reliable, and they're understated,' says Scott. We even snapped a shot of Scott wearing his brand new
Casio G-Shock MTG
, the most sophisticated and prestigious timepiece collection to date. That's him wearing it above. 'I like the MTG because it's robust, and I like a bigger watch. But it's more for the practical sense – I can land in a different country, and very easily change to that time zone. It's absolutely my preferred timepiece, and I wear it daily.' Representing G-Shock's step into the premium watch market with a super sophisticated design, the MT-G (Metal Twisted G-SHOCK) is for the active gentleman that seeks G-Shock performance and technology, but enjoys the prestige of a luxury accessory. The stainless steel covering of the MT-G employs G-Shock's advanced Core Guard Structure of stainless steel, resin and alpha Gel to ensure mechanical integrity, coupled with LED-infused Tough Movement for ongoing precision. Multi-Band 6 atomic timekeeping ensures accuracy through radio-controlled time/date updates from global transmitting stations, along with Triple G Resist for shock, gravitational drop and centrifugal force resistance. Yeah… it's pretty epic. Click the video below to get instantly obsessed with the G-Shock MTG. [video src="https://www.youtube.com/watch?v=M8zIBMYjPKI" size="auto"] Remember this is the watch worn by the man who manages Lorde's timetable. In other words, the G-Shock MTG is what keeps our very own pop princess ticking along. Click
here
for more information on the G-Shock MTG and to buy one of these babies for $1199. Then get all the latest updates from G-Shock New Zealand on their Facebook page right
here
.