Everything you need to know about the Louis Vuitton Tambour Horizon Light Up
Louis Vuitton have always been connoisseurs in combining innovation and style in their luxury designs, which is why, when it comes to their voyage into the world of highly creative connected watches, they have gone above and beyond. Their new Tambour Horizon Light Up timepiece is no exception, offering never-seen-before levels of customisation and personalisation while boasting the classic LV designs we know and adore.
Here's everything you need to know about Louis Vuitton's new techy timepiece.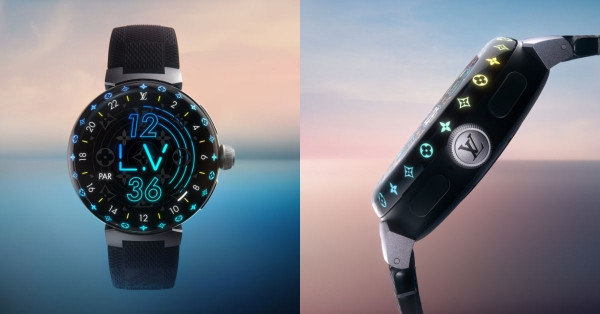 The Tambour Horizon Light Up is the French Maison's third generation connected watch. Reimagined, redesigned and reengineered to perfection, the timepiece uniquely balances art and technology through a custom made operating system and sleek design.
The tech emphasises the artistry of the timepiece through its various intricacies and functions. 24 LED lights animate the signature Louis Vuitton Monogram ring, creating a dancing kaleidoscope of colours and mesmerizing glow-in-the-dark animation whenever the watch is activated. The Tambour Horizon Light Up can be customised in an array of colours and features multiple built-in watch faces, bragging iconic Louis Vuitton Damier details and bringing to life their spirit of travel ethos.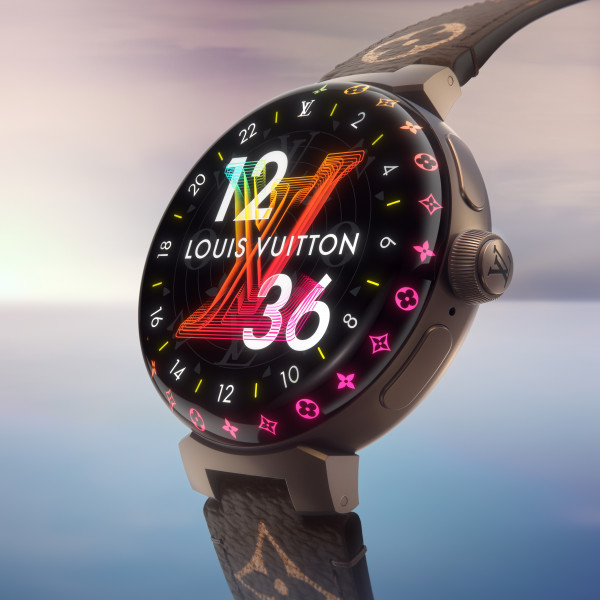 But while the technology is advanced, the design is timeless. Deeply rooted in the Maison's watchmaking codes, the familiar silhouette and convex case profile of the original Tambour watch is adapted and transformed. The watch showcases a beautifully designed and engineered curved sapphire glass, giving the feeling of an endless screen. Available in three versions, polished steel, matte black and matte brown, the timepiece also has an interchangeable strap system, creating a watch that is distinctively yours through its display and design.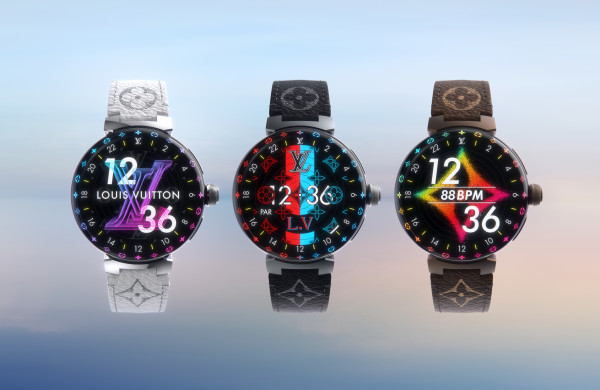 Access the world through your wrist with an overview of daily functions, such as your agenda, the weather forecast, a new heart rate monitor and local city guides. Offering four different modes, the watch can additionally adapt to your mood, making the watch-wearing experience personally tailored to its wearer.
The maison has additionally developed the Louis Vuitton Connect App, a companion application for their range of connected devices, including, of course, the Tambour Horizon Light Up. Through the app, wearers will be able to tap into diverse customisations, from watch face preferences to the selection of functions active on the watch. Allowing users to connect to their smartphone's notifications, calls, music, camera and more, the app enhances the functionality and effortlessness of the already impressive timepiece, going above and beyond just telling the time.
The Tambour Horizon Light Up is the perfect blend of tasteful and technological. Bringing contemporary functions to classic designs, the watch keeps up with modern-day advances while boasting the iconic style and breath-taking quality that we've come to expect from the fashion power house, Louis Vuitton. Picturesque yet practical, it's the watch to watch this summer.