Karen Walker represents New Zealand at Buckingham Palace
It had all the makings of a fashion fairy tale: the designer; the 73-year-old artisan from the Cook Islands and her team of Māmās; a royal palace; 300 guests of fashion, art and political fame; and a beautiful handmade gown representing years of tradition.
In a first-ever event, the 53 countries of the Commonwealth have come together to make history and showcase design and craft from across the globe. Aptly named the Commonwealth Fashion Exchange and supported by the Commonwealth Fashion Council and the British Fashion Council, the event celebrates the talent, power and potential of artisans and designers and the partnerships between the two.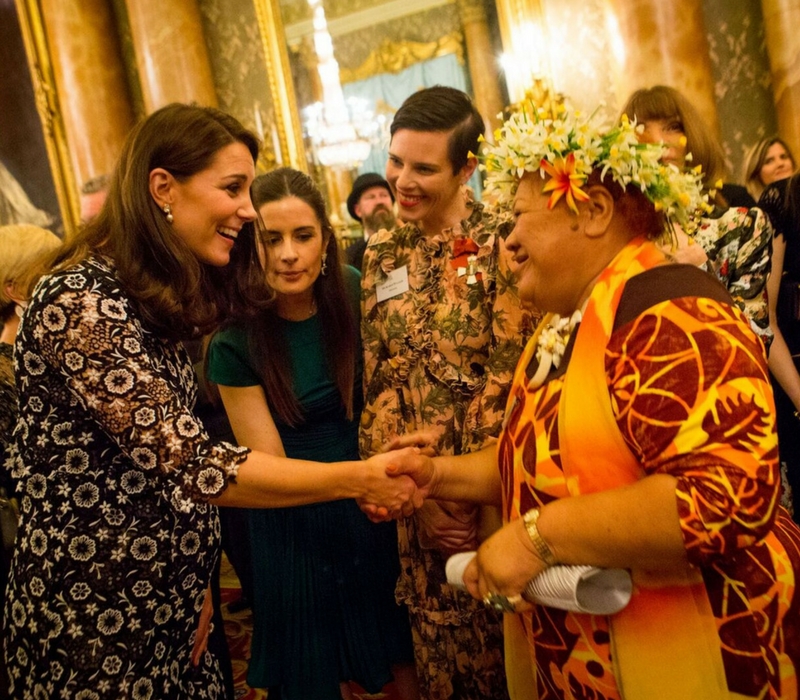 Representing New Zealand, fashion designer and all-round national treasure, Karen Walker, partnered with craftswomen from the Cook Islands to bring to life a gown that combines high fashion with age-old tradition. With lead artisan Māmā Tukua Turia at the helm, the Kūki 'Airani Creative Māmās are based in Mangere and collaborated with Karen Walker on the dress – a traditional Cook Islands tivaivai.
Tivaivai are central to Cook Islands culture. Whilst traditionally made as bed coverings, the meaning behind them extends much further than that. Months of work, love and honour go into making a tivaivai, which is then gifted to family or community to mark a special occasion.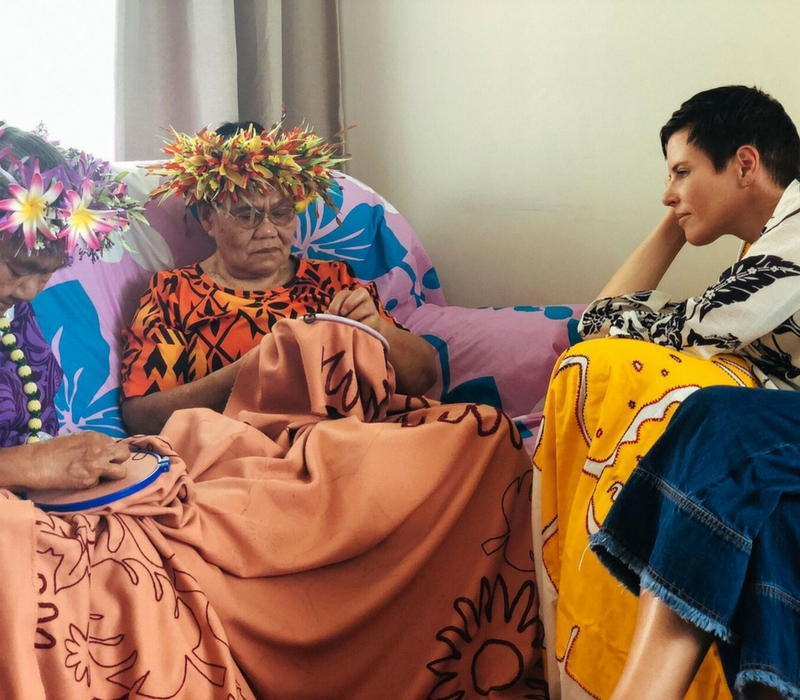 The Karen Walker x Kūki 'Airani Creative Māmās take on the tivaivai is a strapless gown complete with an intricate bow, pleated bodice and no less than six metres of fabric making up a full-length skirt which drapes across the floor. Crafted from Italian wool flannel, and dusty pink in colour, the tivaivai is covered in flowers which were embroidered directly onto the material rather than appliqued on. Tukua explains that every tivaivai design tells a story and that this one in particular is symbolic of her Cook Islands home thanks to its beautiful flowers and leaf shapes.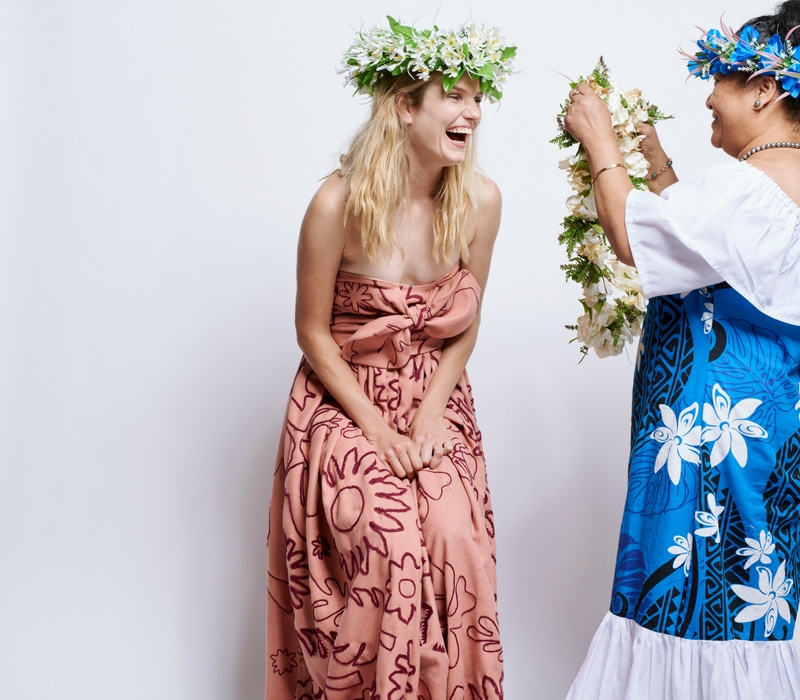 Karen and Tukua were joined on this collaboration by four other Māmās, aged 60, 68, 75 and 91, proving that art and design have no boundaries when it comes to creating and crafting. Following the showcase at Buckingham Palace, the dresses will move to Australia House on February 21st then other London locations, where the exhibition will be open to the public, before finally moving to the Commonwealth Heads of Government Summit in April this year.
Tukua describes her time working on the special project as 'empowering', while Karen explains that throughout the collaboration she developed an 'enormous sense of awe' for the team and their craftmanship.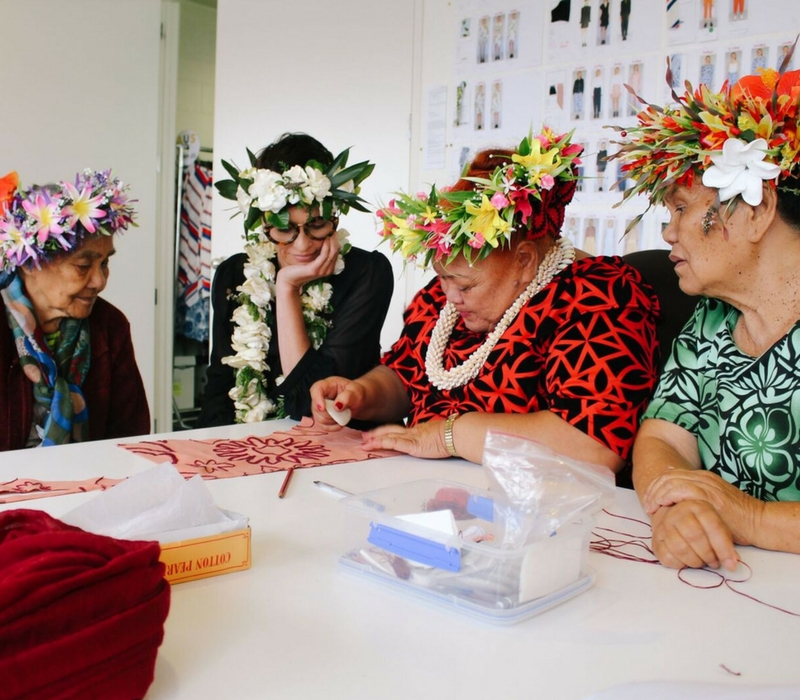 To find out more about the Commonwealth Fashion Exchange, head to the website, here.