Hiking boots and street sneakers had a lovechild…
This shoe proves that even when the terrain is raw, rugged and remote, there's no need to forgo style. Cleverly combining the full functionality and innovative, ultra-modern technologies of a fast hiking boot with the sharp, futuristic aesthetic of a street-smart sneaker - this is no simple shoe.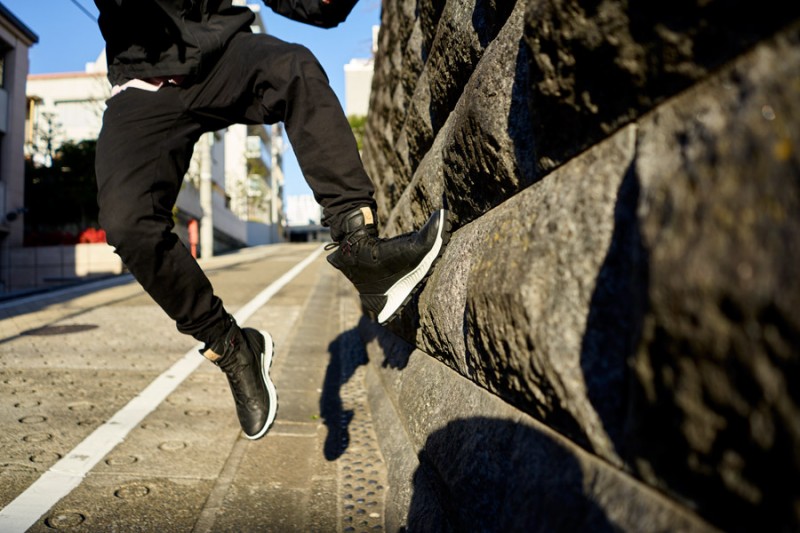 A new movement in stylized footwear, the Exostrike grounds old preconceptions about hiking into the dust – the pace of hiking isn't only slow and the styling doesn't have to remain within the walls of traditional hiking boots. What we're trying to say is… you can have your cake AND eat it too.
The Exostrike Dyneema® Edition comes in striking black and availability is limited, so if you're known to walk a few miles while still appreciating slick footwear, now's the time to walk those seasoned feet into an ECCO store.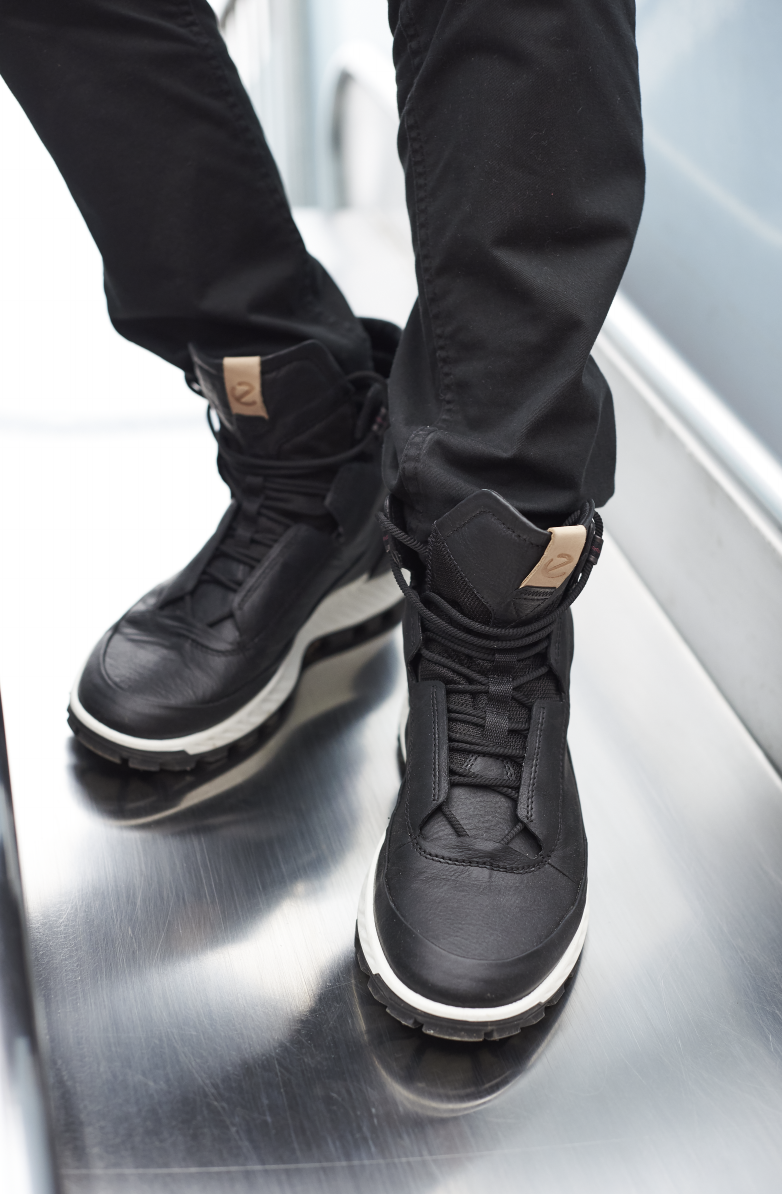 How does it work? This particular style features Dyneema® Bonded Leather by ECCO, a new breakthrough technology with a strength and tear resistance that is unmatched by any other material used in uppers. Believe it or not, the uppers in the Dyneema® Edition contain a fibre that is up to 15 times stronger than steel. Combining that leather with the PHORENE™ midsole has created an innovative, lightweight shoe unmatched by others while the rubber outsole enhances grip, durability and confidence. Meaning you can march up Mount Tongariro with both style and grace.
Luckily for us, there are other shoes and boot styles in the Exostrike range, including the Gore-Tex® and Hydromax® series and the Shinebright Leather range - all satisfying in their own trail-confident and style-savvy shapes.