Even the fussiest jewellery addict will obsess over this
Valentine's Day and jewellery are the bacon and eggs of the romance world. Yes, even more so than roses. Nothing quite says 'I love you' like offering a bit of sparkle to that special someone.
Like many things, jewellery is a reflection of the wearer's personal style, meaning it can be tricky to get it right when giving it as a gift. Many men avoid purchasing jewellery at all costs for sheer fear of 'gift face' and fake 'ooh's and aah's' when it comes time for their partner to open said pressie. Thankfully, the clever clogs at Stow Lockets have come up with a fully customisable way to treat the one you love.
With a selection of exquisite lockets to choose from, all hand-crafted from 9ct gold, rose gold or sterling silver, the special lady in your life can choose a meaningful charm to be displayed inside.
Just in time for Valentine's Day, the medium rose gold locket with a special Summer Romance-themed charm inside, which represents the excitement and joy that accompanies summer love.
If she subscribes to the 'more is more' adage, then she can go crazy by scattering charms inside, comprised of sterling silver, 9ct gold or semi-precious gemstones, to completely tell her story. With more than one hundred charms to choose from, we're sure she'll find one to capture her unique style.
Not a huge necklace fan? Opt for the Stow Lockets sterling silver rings to accompany her medium silver locket.
A collision of classic elegance and edgy street style, even the fussiest jewellery wearer will treasure one of these timeless, thoughtful pieces.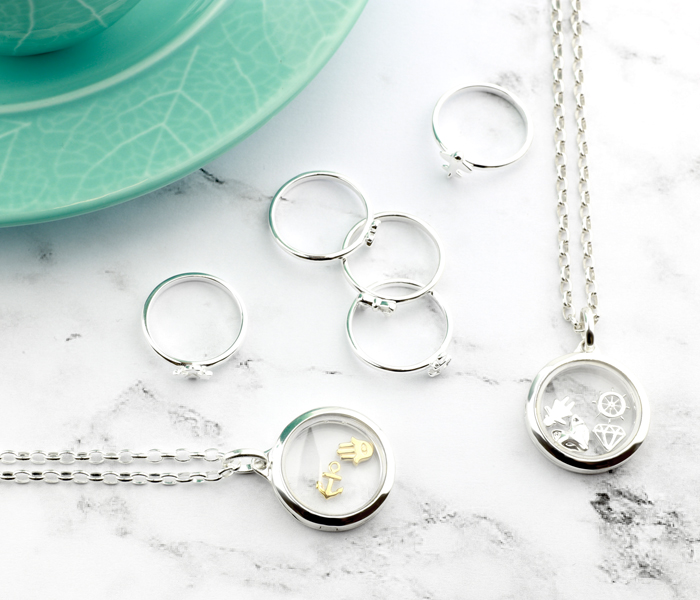 Head here for more.